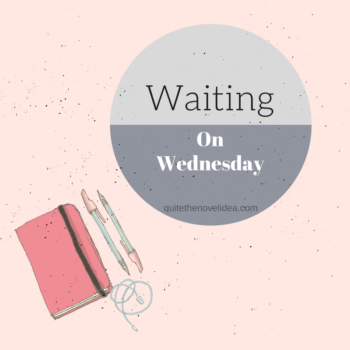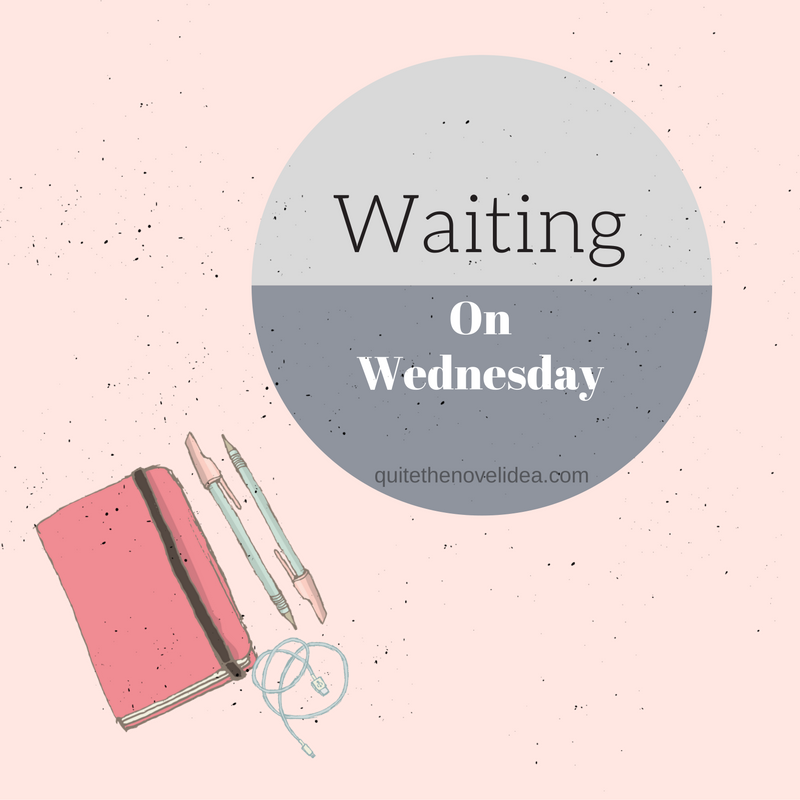 Waiting on Wednesday is a meme hosted by Jill at Breaking the Spine in which we have the opportunity to let others know about books that we are eagerly waiting for.
Bee
The Wicked Deep
by
Shea Ernshaw
Published on
March 6th 2018
by
Simon Pulse
Genres:
Young Adult
,
Fantasy
Goodreads
Also by this author:
The Wicked Deep
,
Winterwood
Hocus Pocus and Practical Magic meets the Salem Witch trials in this haunting story about three sisters on a quest for revenge—and how love may be the only thing powerful enough to stop them.

Welcome to the cursed town of Sparrow…

Where, two centuries ago, three sisters were sentenced to death for witchery. Stones were tied to their ankles and they were drowned in the deep waters surrounding the town.

Now, for a brief time each summer, the sisters return, stealing the bodies of three weak-hearted girls so that they may seek their revenge, luring boys into the harbor and pulling them under.

Like many locals, seventeen-year-old Penny Talbot has accepted the fate of the town. But this year, on the eve of the sisters' return, a boy named Bo Carter arrives; unaware of the danger he has just stumbled into.

Mistrust and lies spread quickly through the salty, rain-soaked streets. The townspeople turn against one another. Penny and Bo suspect each other of hiding secrets. And death comes swiftly to those who cannot resist the call of the sisters.

But only Penny sees what others cannot. And she will be forced to choose: save Bo, or save herself.
Why I'm Waiting: This justs sounds amazing. Period.

Liza
By a Charm and a Curse
by
Jaime Questell
Published on
February 6th 2018
by
Entangled Teen
Genres:
Young Adult
,
Fantasy
Goodreads
LeGrand's Carnival Fantastic isn't like other traveling circuses. It's bound by a charm, held together by a centuries-old curse, that protects its members from ever growing older. Seventeen-year-old Emmaline King is drawn to the circus like a moth to a flame…and unwittingly recruited into its folds by a mysterious teen boy whose kiss is as cold as ice.

Forced to travel through Texas as the new Girl In the Box, passing out fortunes and searching for the poor soul she can transfer the curse to with one frosty kiss, Emmaline begins to fall for the quiet carnival carpenter Ben Singer. Ben is just as desperate to start a life outside the carnival as Emmaline is to escape her destiny—but giving in to their undeniable attraction means Ben's fate would be sealed.

Breaking the curse seems like their only chance at happiness—but no curse means no charm, either, dooming every circus worker they've grown to care about in the process.
Why I'm Waiting: A circus book with a curse? Sounds fascinating, right?

Leah
Legendary
by
Stephanie Garber
Published on
May 29th 2018
by
Flatiron Books
Genres:
Young Adult
,
Fantasy
Goodreads
Also by this author:
Caraval (Caraval, #1)
Stephanie Garber's limitless imagination takes flight once more in the colorful, mesmerizing, and immersive sequel to the bestselling and breakout debut Caraval, following Scarlett's younger sister, Tella, on a journey to the empire's capital to fulfill a mysterious bargain.
Why I'm Waiting: So, I wasn't particularly in love with Caraval as much as I'd thought I'd be, but there's no way I'm missing this one!
What are you waiting for this week?
Save
Save
Save