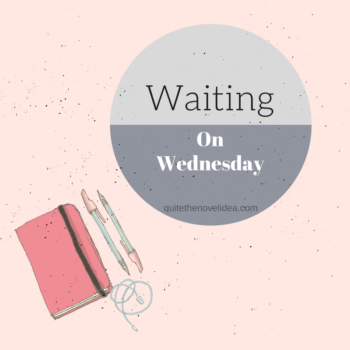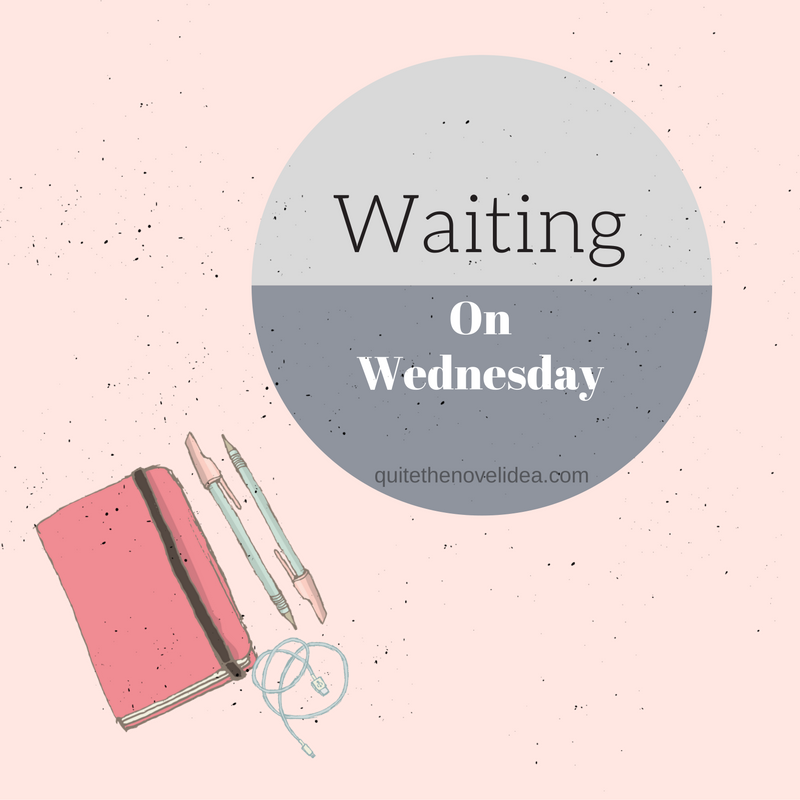 Waiting on Wednesday is a meme hosted by Wishful Endings, in which we have the opportunity to let others know about books that we are eagerly waiting for
Bee
Vengeful
by
V.E. Schwab
Series:
The Villains #2
Published on
September 25th 2018
by
Tor Books
Genres:
Fantasy
Goodreads
Also by this author:
A Darker Shade of Magic
The sequel to VICIOUS, V.E. Schwab's first adult novel.

Sydney once had Serena—beloved sister, betrayed enemy, powerful ally. But now she is alone, except for her thrice-dead dog, Dol, and then there's Victor, who thinks Sydney doesn't know about his most recent act of vengeance.

Victor himself is under the radar these days—being buried and re-animated can strike concern even if one has superhuman powers. But despite his own worries, his anger remains. And Eli Ever still has yet to pay for the evil he has done.
Why I'm Waiting: Vicious was one of the first books I read from author V.E. Schwab and I fell in love with it. Morally grey anti-heroes with superpowers? YES PLEASE. I've been waiting for a sequel ever since it came out and now it's finally coming and I couldn't be happier. Also that cover is gorgeous and I absolutely will have to buy the new edition of Vicious so I have a matching set.
Liza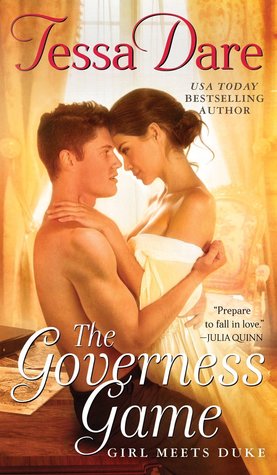 The Governess Game
by
Tessa Dare
Series:
Girl Meets Duke #2
Published on
August 28th 2018
by
Avon
Genres:
Historical Fiction
,
Romance
Goodreads
Also by this author:
Romancing the Duke
,
The Duchess Deal
He's been a bad, bad rake—and it takes a governess to teach him a lesson.

The accidental governess.

After her livelihood slips through her fingers, Alexandra Mountbatten takes on an impossible post: transforming a pair of wild orphans into proper young ladies. However, the girls don't need discipline. They need a loving home. Try telling that to their guardian, Chase Reynaud: duke's heir in the streets and devil in the sheets. The ladies of London have tried—and failed—to make him settle down. Somehow, Alexandra must reach his heart... without risking her own.

The infamous rake.

Like any self-respecting libertine, Chase lives by one rule: no attachments. When a stubborn little governess tries to reform him, he decides to give her an education—in pleasure. That should prove he can't be tamed. But Alexandra is more than he bargained for: clever, perceptive, passionate. She refuses to see him as a lost cause. Soon the walls around Chase's heart are crumbling... and he's in danger of falling, hard.
Why I'm Waiting: Because I LOVE Dare's The Duchess Deal and she can do no wrong in my eyes. I can't wait to read her next book in the series.
Leah
Smoke in the Sun
by
Renée Ahdieh
Series:
Flame in the Mist #2
Published on
June 5th 2018
by
G.P. Putnam's Sons Books for Young Readers
Genres:
Young Adult
,
Fantasy
Goodreads
Also by this author:
The Beautiful (The Beautiful, #1)
The highly anticipated sequel to Flame in the Mist--an addictive, sumptuous finale that will leave readers breathless from the bestselling author of The Wrath and the Dawn

After Okami is captured in the Jukai forest, Mariko has no choice--to rescue him, she must return to Inako and face the dangers that have been waiting for her in the Heian Castle. She tricks her brother, Kenshin, and betrothed, Raiden, into thinking she was being held by the Black Clan against her will, playing the part of the dutiful bride-to-be to infiltrate the emperor's ranks and uncover the truth behind the betrayal that almost left her dead.

With the wedding plans already underway, Mariko pretends to be consumed with her upcoming nuptials, all the while using her royal standing to peel back the layers of lies and deception surrounding the imperial court. But each secret she unfurls gives way to the next, ensnaring Mariko and Okami in a political scheme that threatens their honor, their love and the very safety of the empire.
Why I'm Waiting: Renee Ahdieh's name is on here! While I had my quibbles with Flame in the Mist, I'm curious to see how everything ends.
What are you waiting for this week?
Latest posts by Bee, Liza & Leah
(see all)