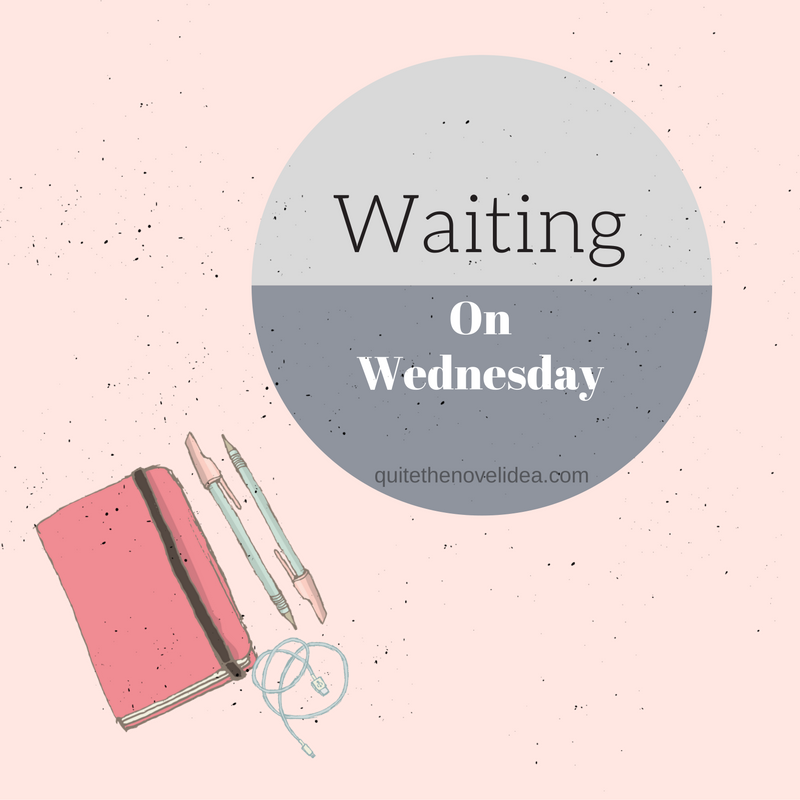 Waiting on Wednesday is a meme hosted by Jill at Breaking the Spine in which we have the opportunity to let others know about books that we are eagerly waiting for.
Bee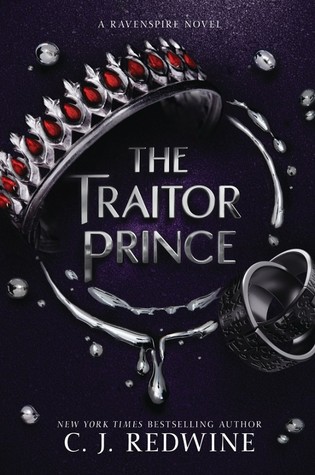 The Traitor Prince
by
C.J. Redwine
Series:
Ravenspire #3
Published on
February 13th 2018
by
Balzer + Bray
Genres:
Young Adult
,
Fantasy
,
Retelling
Goodreads
Also by this author:
The Shadow Queen
,
The Wish Granter
,
The Shadow Queen
Javan Najafai, crown prince of Akram, has spent the last ten years at an elite boarding school, far away from his kingdom. But his eagerly awaited return home is cut short when a mysterious imposter takes his place—and no one believes Javan is the true prince.

After barely escaping the imposter's assassins, Javan is thrown into Maqbara, the kingdom's most dangerous prison. The only way to gain an audience with the king — and reveal Javan's identity — is to fight in Maqbara's yearly tournament. But winning is much harder than acing competitions at school, and soon Javan finds himself beset not just by the terrifying creatures in the arena, but also a band of prisoners allied against him, and even the warden herself.

The only person who can help him is Sajda, who has been enslaved by Maqbara's warden since she was a child, and whose guarded demeanor and powerful right hook keep the prisoners in check. Working with Sajda might be the only way Javan can escape alive — but she has dangerous secrets.

Together, Javan and Sajda have to outwit the vicious warden, outfight the deadly creatures, and outlast the murderous prisoners intent on killing Javan. If they fail, they'll be trapped in Maqbara for good—and the secret Sajda's been hiding will bury them both.
Why I'm waiting: I absolutely adoooored The Shadow Queen and while I wasn't the biggest fan of The Wish Granter, I still enjoyed it very much so I really can't wait to read The Traitor Prince, which is based on an old Arabian tale called The False Prince with a dash of The Prince and the Pauper. YES PLEASE.
Liza
Devils & Thieves
by
Jennifer Rush
Series:
Devils & Thieves #1
Published on
October 3rd 2017
by
Little Brown Books for Young Readers
Genres:
Young Adult
,
Urban Fantasy
Goodreads
A thrilling new urban fantasy filled with magic and motorcycle gangs from Jennifer Rush, author of the Altered saga--perfect for fans of Beautiful Creatures.

Eighteen-year-old Jemmie Carmichael has grown up surrounded by magic in the quiet town of Hawthorne, New York. In her world, magic users are called "kindled," and Jemmie would count herself among them if only she could cast a simple spell without completely falling apart. It doesn't help that she was also recently snubbed by Crowe, the dangerous and enigmatic leader of the Black Devils kindled motorcycle gang and the unofficial head of their turf.

When the entire kindled community rolls into Hawthorne for an annual festival, a rumor begins spreading that someone is practicing forbidden magic. Then people start to go missing. With threats closing in from every side, no one can be trusted. Jemmie and Crowe will have to put aside their tumultuous history to find their loved ones, and the only thing that might save them is the very flaw that keeps Jemmie from fully harnessing her magic. For all her years of feeling useless, Jemmie may just be the most powerful kindled of all.
Why I'm waiting: Did you read the description?  Magic and motorcycles?  That alone sounds intriguing, right?
Leah
More Than We Can Tell
by
Brigid Kemmerer
Published on
March 6th 2018
by
Bloomsbury Children's
Genres:
Young Adult
,
Contemporary
,
Romance
Goodreads
Also by this author:
Letters to the Lost
,
More Than We Can Tell (Letters to the Lost, #2)
,
A Curse So Dark and Lonely (A Curse So Dark and Lonely, #1)
,
A Heart So Fierce and Broken (Cursebreakers, #2)
From the author of Letters to the Lost comes a heart-wrenching story of two teens with big secrets and a love that could set them free.

Rev Fletcher is battling the demons of his past. But with loving adoptive parents by his side, he's managed to keep them at bay...until he gets a letter from his abusive father and the trauma of his childhood comes hurtling back.

Emma Blue spends her time perfecting the computer game she built from scratch, rather than facing her parents' crumbling marriage. She can solve any problem with the right code, but when an online troll's harassment escalates, she's truly afraid.

When Rev and Emma meet, they both long to lift the burden of their secrets and bond instantly over their shared turmoil. But when their situations turn dangerous, their trust in each other will be tested in ways they never expected. This must-read story will once again have readers falling for Brigid Kemmerer's emotional storytelling.
Why I'm waiting: … My newest fictional crush is getting his own book! When I found out Letters to the Lost was getting a companion novel from Rev's point of view, I was over the moon. I'm looking forward to seeing Rev get his happily ever after.
What are you waiting for this week?
Save