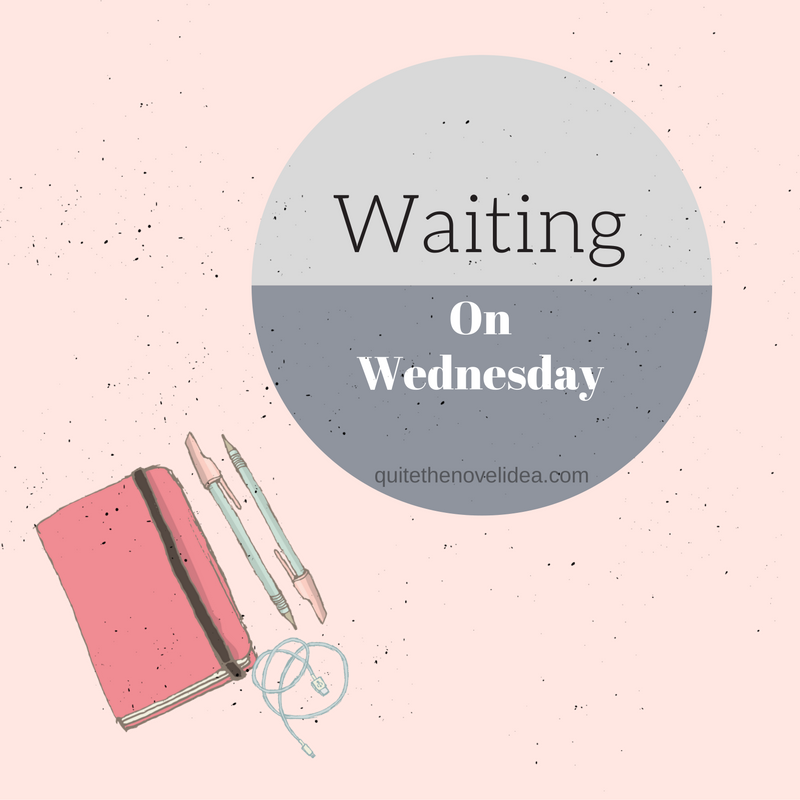 Waiting on Wednesday is a meme hosted by Jill at Breaking the Spine in which we have the opportunity to let others know about books that we are eagerly waiting for.
Leah
Tess of the Road
by Rachel Hartman
Pages: 544
Published on February 27th 2018
by Random House Books for Young Readers
Goodreads

Meet Tess, a brave new heroine from beloved epic fantasy author Rachel Hartman.

In the medieval kingdom of Goredd, women are expected to be ladies, men are their protectors, and dragons get to be whomever they want. Tess, stubbornly, is a troublemaker. You can't make a scene at your sister's wedding and break a relative's nose with one punch (no matter how pompous he is) and not suffer the consequences. As her family plans to send her to a nunnery, Tess yanks on her boots and sets out on a journey across the Southlands, alone and pretending to be a boy.

Where Tess is headed is a mystery, even to her. So when she runs into an old friend, it's a stroke of luck. This friend is a quigutl—a subspecies of dragon—who gives her both a purpose and protection on the road. But Tess is guarding a troubling secret. Her tumultuous past is a heavy burden to carry, and the memories she's tried to forget threaten to expose her to the world in more ways than one.

Returning to the fascinating world she created in the award-winning and New York Times bestselling Seraphina, Rachel Hartman introduces readers to a new character and a new quest, pushing the boundaries of genre once again in this wholly original fantasy.
Why I'm Waiting: 
Rachel Hartman writes dragon novels that call to me. This one not only has a terrific premise, but that cover is so fierce!
Liza
Everlife (Everlife, #3)
by Gena Showalter
Pages: 384
Published on February 27th 2018
by Harlequin Teen
Goodreads

From New York Times bestselling author Gena Showalter comes book three in the unique and exhilarating Everlife series. Tenley "Ten" Lockwood knows the fate of the Everlife rests on her ability to unite the realms and destroy the Prince of Ravens. When betrayal leads to defeat and Ten finds herself bonded to the enemy, an unthinkable choice may the only answer.
Why I'm Waiting: This is the last book of the Everlife series and I cannot wait for the end!  I hope that Ten finds a way to be with her one true love and to fulfill her destiny.
What are you waiting for this week? 
I'm an avid reader (since I learned to read at age four) and a book blogger (since May, 2011).I read mostly YA, but I also read romance, new adult and some middle grade.

Born in Puerto Rico, hola :), military wife for 22-years, and mother of three boys.I work full time doing something else that I love (sadly I don't get paid for reading!)