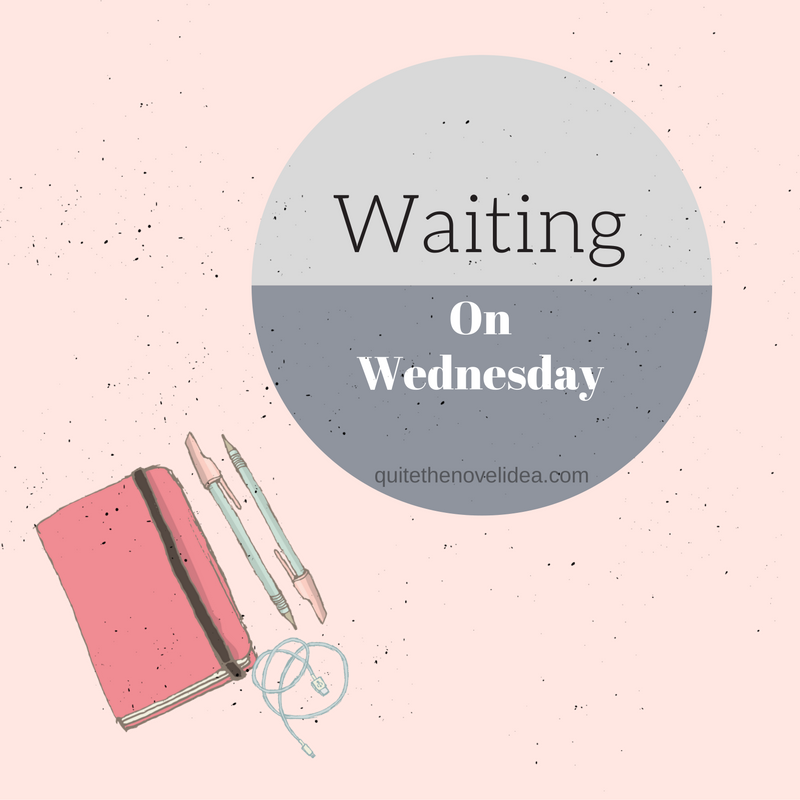 Waiting on Wednesday is a meme hosted by Jill at Breaking the Spine in which we have the opportunity to let others know about books that we are eagerly waiting for.
Bee
Stranger Than Fanfiction
by
Chris Colfer
Published on
February 14th 2017
by
Little Brown Books for Young Readers
Genres:
Young Adult
,
Contemporary
Goodreads
Cash Carter is the young, world famous lead actor of the hit television Wiz Kids. When four fans jokingly invite him on a cross-country road trip, they are shocked that he actually takes them up on it. Chased by paparazzi and hounded by reporters, this unlikely crew takes off on a journey of a lifetime--but along the way they discover that the star they love has deep secrets he's been keeping. What they come to learn about the life of the mysterious person they thought they knew will teach them about the power of empathy and the unbreakable bond of true friendship.
Why I'm waiting: Well, first off, this book just sounds good. Period. I love YA Contemporary so this sounds right up my alley. But I also love Chris Colfer and haven't read nearly enough of his work. So I'm really excited to try this one when I get my hands on a copy! (On a sidenote, I also loved Glee and I miss it.)
Liza
Letters To The Lost
Published on
April 4th 2017
by
Bloomsbury USA Childrens
Genres:
Young Adult
,
Contemporary
Goodreads
Juliet Young always writes letters to her mother, a world-traveling photojournalist. Even after her mother's death, she leaves letters at her grave. It's the only way Juliet can cope.

Declan Murphy isn't the sort of guy you want to cross. In the midst of his court-ordered community service at the local cemetery, he's trying to escape the demons of his past.

When Declan reads a haunting letter left beside a grave, he can't resist writing back. Soon, he's opening up to a perfect stranger, and their connection is immediate. But neither Declan nor Juliet knows that they're not actually strangers. When life at school interferes with their secret life of letters, sparks will fly as Juliet and Declan discover truths that might tear them apart.
Why I'm waiting: I've never read a book by Kemmerer that I didn't like, AND the premise of this book is very intriguing, AND I love the cover too.  What else do you need?
What are you waiting for this week?
Latest posts by Bee, Liza & Leah
(see all)