Waiting on Wednesday is a meme hosted by Jill at Breaking the Spine in which we have the opportunity to let others know about books that we are eagerly waiting for.
Title: Solitaire b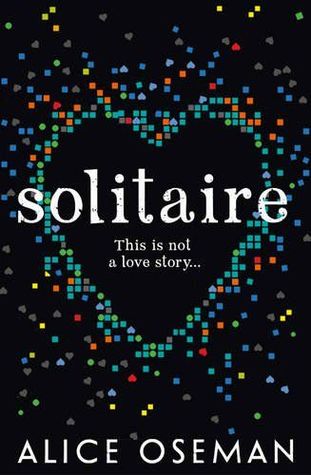 y Alice Oseman 
Published by: HarperCollins
Release date: July 31st 2014
My name is Tori Spring. I like to sleep and I like to blog. Last year – before all that stuff with Charlie and before I had to face the harsh realities of exams and college applications and the fact that one day I really will have to start talking to people – I had friends. Things were very different, I guess, but that's all over now.

Now there's Solitaire. And Michael Holden. 

I don't know what Solitaire are trying to do, and I don't care about Michael Holden. I really don't.

This is not a love story.

This incredible debut novel by outstanding young author Alice Oseman is perfect for fans of John Green, Rainbow Rowell and all unflinchingly honest teen readers.
Why I want to read it: I'm really intrigued by this book. The blurb doesn't give much away, but it sounds unlike anything I've ever read before – and that's as good a reason as any to add it to your TBR!
What books are you waiting for this week?
Latest posts by ariannebookblogger
(see all)