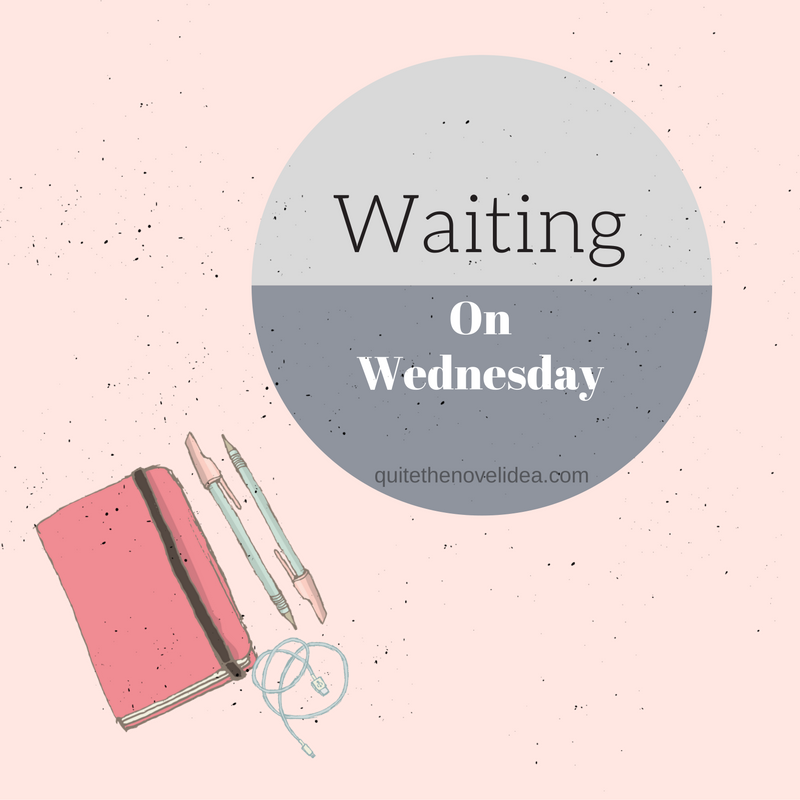 Waiting on Wednesday is a meme hosted by Jill at Breaking the Spine in which we have the opportunity to let others know about books that we are eagerly waiting for.
Bee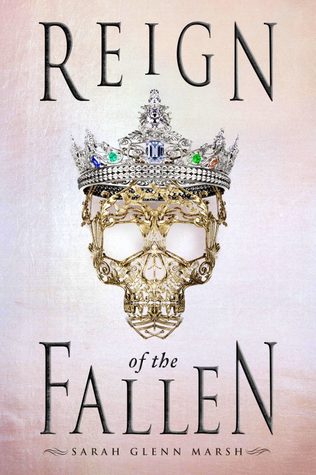 Reign of the Fallen
by
Sarah Glenn Marsh
Published on
January 23rd 2018
by
Razorbill
Genres:
Young Adult
,
Fantasy
,
LGBT
Goodreads
Also by this author:
Reign of the Fallen
An LGBT fantasy series that follows a talented necromancer who must face down a deadly nemesis who has learned how to turn her magic into a weapon.

Odessa is one of Karthia's master necromancers, catering to the kingdom's ruling Dead. Whenever a noble dies, it's Odessa's job to raise them by retrieving their souls from a dreamy and dangerous shadow world called the Deadlands. But there is a cost to being raised--the Dead must remain shrouded, or risk transforming into zombie-like monsters known as Shades. If even a hint of flesh is exposed, the grotesque transformation will begin.

A dramatic uptick in Shade attacks raises suspicions and fears among Odessa's necromancer community. Soon a crushing loss of one of their own reveals a disturbing conspiracy: someone is intentionally creating Shades by tearing shrouds from the Dead--and training them to attack. Odessa is faced with a terrifying question: What if her necromancer's magic is the weapon that brings Karthia to its knees?

A lavish fantasy with a surprising and breathtaking LGBT romance at its core, Reign of the Fallen is a gutsy, unpredictable read that will grab readers by the throat and never let go....
Why I'm waiting: 1) The almight queen Cait has vouched for this book already. And I trust her opinion. 2) Necromancers! 3) LGBT Fantasy! YASSS. 4) LOOK. AT THAT. COVER. DANGIT. It's too pretty and sparkly.
Liza
Snow Lane
by
Josie Angelini
Published on
January 2nd 2018
by
Feiwel & Friends
Genres:
Young Adult
,
Contemporary
Goodreads
Fifth grader Annie is just like every other girl in her small suburban town.

Except she's starting to realize that she isn't.

Annie is the youngest of nine children. Instead of condemned to the lowest spot on the totem pole, she wants to carve out place for herself in the world. But it's hard to find your destiny when the only thing you're good at is being cheerful. Annie is learning that it's difficult to be Annie, period, and not just because her clothes are worn-out hand-me-downs, and she suffers from a crippling case of dyslexia, but also because there are secrets in her life no one in her family is willing to face.
Why I'm waiting: What made me add this book to my TBR list is this post by Angelini. Doesn't it sound fascinating?  I think so and I can't way to read it!
Leah
There's Someone Inside Your House
by
Stephanie Perkins
Published on
September 26th 2017
by
Dutton Books for Young Readers
Genres:
Young Adult
,
Horror
,
Mystery
Goodreads
Scream meets YA in this hotly-anticipated new novel from the bestselling author of Anna and the French Kiss.

One-by-one, the students of Osborne High are dying in a series of gruesome murders, each with increasing and grotesque flair. As the terror grows closer and the hunt intensifies for the killer, the dark secrets among them must finally be confronted.

International bestselling author Stephanie Perkins returns with a fresh take on the classic teen slasher story that's fun, quick-witted, and completely impossible to put down.
Why I'm waiting: Stephanie Perkins swept me away with her romances. Now I have to see how she works with the horror genre!
What are you waiting for this week?
Save