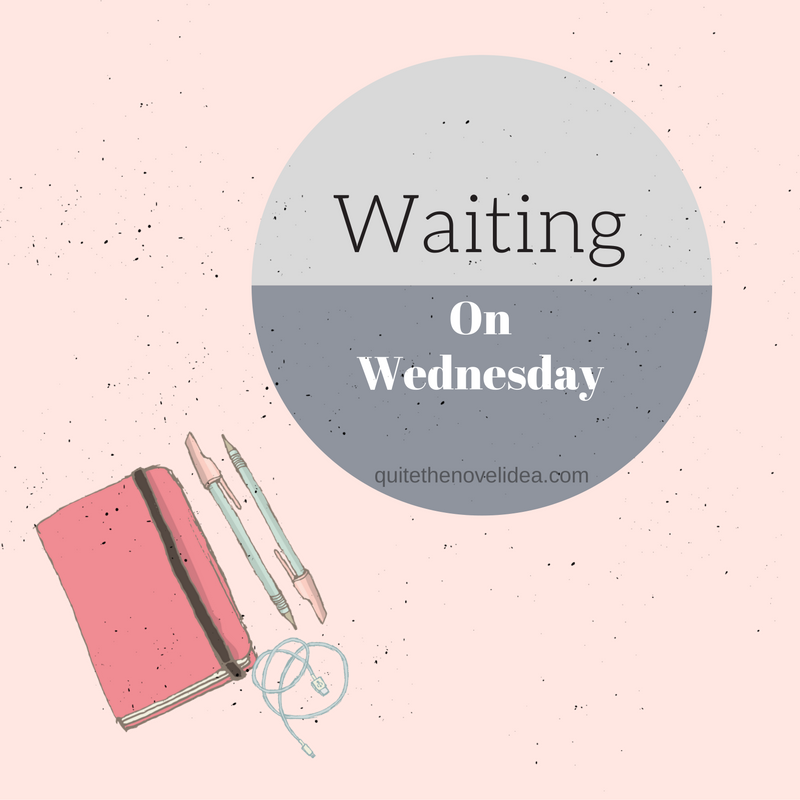 Waiting on Wednesday is a meme hosted by Jill at Breaking the Spine in which we have the opportunity to let others know about books that we are eagerly waiting for.
Bee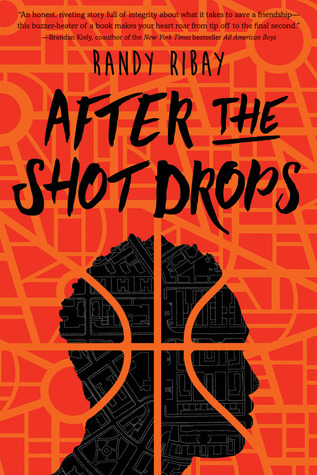 After the Shot Drops
by Randy Ribay
Published on March 6th 2018
by HMH Books for Young Readers
Genres: Young Adult, Contemporary
Goodreads

Also by this author:
An Infinite Number of Parallel Universes
Bunny and Nasir have been best friends forever, but when Bunny accepts an athletic scholarship across town, Nasir is betrayed. Bunny feels out of place among his new, privileged peers, and Nasir spends more time with his cousin, Wallace, who is being evicted. Nasir can't help but wonder why the neighborhood is falling over itself to help Bunny when Wallace is in trouble.

When Wallace makes a bet against Bunny, Nasir is faced with an impossible decision—maybe a dangerous one.
Why I'm waiting: I really enjoyed Randy's other novel An Infinite Number of Parallel Universes and this one sounds simply fantaaaastic. I can't wait to read it!
Liza
Game of Secrets
by Kim Foster
Published on February 6th 2018
by Sky Pony Press
Genres: Young Adult, Fantasy, Historical Fiction
Goodreads

Felicity Cole sells flowers in the streets of Victorian London to feed herself and her young brother. But she has a close-guarded secret―her brother is a Tainted, born with special abilities that society fears and a shadowy organization called the Hunstsman scours the country to eliminate. When Felicity becomes the target of one of these individuals, she discovers something horrible: she's Tainted, too.

Rescued by a mysterious gentleman on the eve of execution, she's whisked away to a school funded by Queen Victoria, established to train selected Tainted into assassins in service of the crown.

Struggling to harness her incredible strength, speed, and agility, and despised by her classmates, all she wants is to use her new position to find a cure so she can be normal and reunited with her brother.

But with the Golden Jubilee fast approaching and the discovery that there's a traitor in their midst, she has no choice but to embrace the one thing she's been fighting all along.
Why I'm waiting: No cover yet, but the blurb sounds awesome! A historical, Victorian, mystery, paranormal thriller?  Yes please!
Leah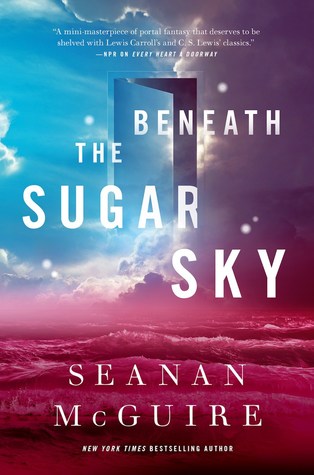 Beneath the Sugar Sky
by Seanan McGuire
Series: Wayward Children #3
Published on January 9th 2018
by Tor.com
Genres: Young Adult, Fantasy
Goodreads

Also by this author:
Every Heart a Doorway (Wayward Children, #1)
,
Down Among the Sticks and Bones (Wayward Children, #2)
,
Beneath the Sugar Sky (Wayward Children, #3)
A stand-alone fantasy tale from Seanan McGuire's Alex-award winning Wayward Children series, which began in Every Heart a Doorway.

NPR called Seanan McGuire's Every Heart a Doorway "a mini-masterpiece of portal fantasy that deserves to be shelved with Lewis Carroll's and C. S. Lewis' classics." Beneath the Sugar Sky, the third book in McGuire's Wayward Children series, returns to Eleanor West's Home for Wayward Children in a standalone contemporary fantasy for fans of all ages. At this magical boarding school, children who have experienced fantasy adventures are reintroduced to the "real" world.

Sumi died years before her prophesied daughter Rini could be born. Rini was born anyway, and now she's trying to bring her mother back from a world without magic.
Why I'm waiting: The Wayward Children have a special place in my heart. I'm not ready for this series to be over. Saying goodbye will be bittersweet. 🙂
What are you waiting for this week?
Save
Bee (born as Bieke) is 27 years old and from Belgium. (No she won't send waffles.) She's a strange, nerdy and anxious creature floating around somewhere on the ace spectrum. Oh, and she also writes books as Nelly B. Jones. Or tries to anyway. You can also find her on Novel Ink.