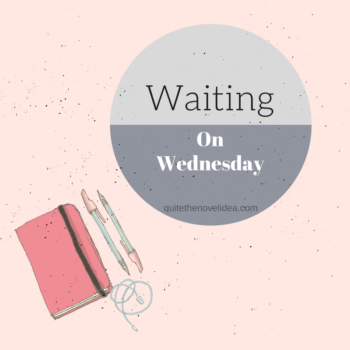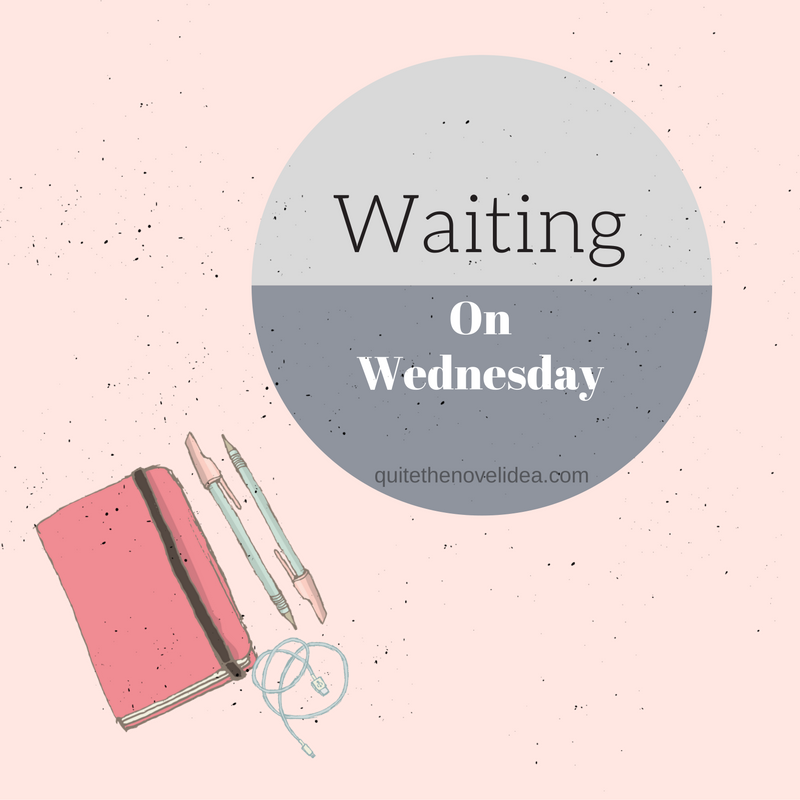 Waiting on Wednesday is a meme hosted by Jill at Breaking the Spine in which we have the opportunity to let others know about books that we are eagerly waiting for.
Bee
These Rebel Waves
by
Sara Raasch
Series:
Stream Raiders #1
Published on
July 3rd 2018
by
Balzer + Bray
Genres:
Young Adult
,
Fantasy
Goodreads
Also by this author:
Snow Like Ashes
Inspired by the Spanish Inquisition, Raasch's duology takes place on the magic-rich island of Grace Loray, which five years ago overthrew its oppressor country, Argrid. Argrid is a country ruled by religion and has an inherent fear of Grace Loray's enchanted properties. So, when an Argridian delegate vanishes during peace talks, the country quickly places blame on Grace Loray's people and their magic.

Trapped in the middle of this reinvigorated war are three teenagers: There's Adeluna, a soldier who helped overthrew Argrid; Devereux, a pirate, or "Stream Raider," who deals in magic and becomes a target in the Argridian diplomat's abduction; and Benat, the Crown Prince of Argrid and a heretic, who is obsessed with Grace Loray's magic.
Why I'm Waiting: It sounds so cool and unique and diverse and gahhhh I love the whole idea behind it so much! Also cover love! For the most part. I'm disappointed by the typography. *sad*

Liza
The Rebels of Gold
by
Elise Kova
Series:
Loom Saga #3
Published on
December 5th 2017
by
Keymaster Press
Genres:
Young Adult
,
Fantasy
Goodreads
Also by this author:
The Alchemists of Loom (Loom Saga, #1)
A new rebellion rises from the still smoldering remnants of the five guilds of Loom to stand against Dragon tyranny. Meanwhile, on Nova, those same Dragons fight amongst themselves as age-old power struggles shift the political landscape in fateful and unexpected ways. Unlikely leaders vie for the opportunity to shape a new world order from the perfect clockwork designs of one temperamental engineer.
This final installment of USA Today bestselling author Elise Kova's Loom Saga, The Rebels of Gold will reveal the fate of Loom's brilliantly contrasting world and its beloved inhabitants.
Why I'm Waiting: Because the Alchemists of Loom series is all kinds of awesome and I can't wait for the conclusion!

Leah
Restore Me
by
Tahereh Mafi
Series:
Shatter Me #4
Published on
March 6th 2018
by
HarperCollins
Genres:
Young Adult
,
Dystopian
,
Romance
Goodreads
Also by this author:
Furthermore
,
A Very Large Expanse of Sea
Juliette Ferrars thought she'd won. She took over Sector 45, was named the new Supreme Commander, and now has Warner by her side. But she's still the girl with the ability to kill with a single touch—and now she's got the whole world in the palm of her hand. When tragedy hits, who will she become? Will she be able to control the power she wields and use it for good?
Why I'm Waiting: One word: Warner. Okay, Shatter Me is a fun trilogy and I think Tahereh's a whiz with words, so I'm looking forward to seeing what else is in store for this world. Did I mention Warner?
What are you waiting for this week?
Save
Save