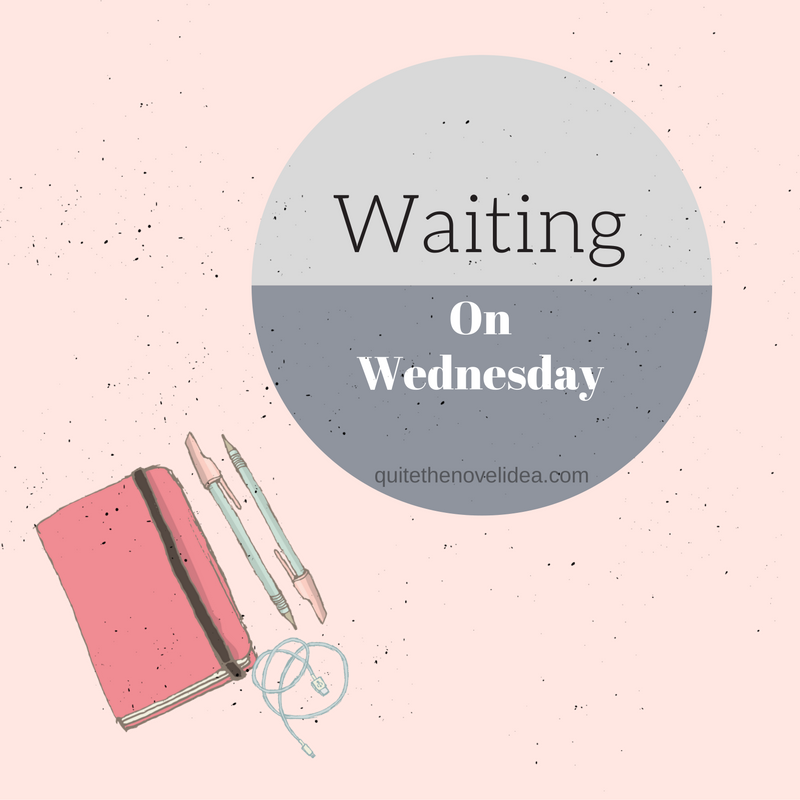 Waiting on Wednesday is a meme hosted by Jill at Breaking the Spine in which we have the opportunity to let others know about books that we are eagerly waiting for.
Bee
It's Not Like It's A Secret
by
Misa Sugiura
Published on
May 9th 2017
by
HarperTeen
Genres:
Young Adult
,
Contemporary
,
LGBT
Goodreads
Sixteen-year-old Sana Kiyohara has too many secrets. Some are small, like how it bothers her when her friends don't invite her to parties. Some are big, like that fact that her father may be having an affair. And then there's the one that she can barely even admit to herself—the one about how she might have a crush on her best friend.

When Sana and her family move to California she begins to wonder if it's finally time for some honesty, especially after she meets Jamie Ramirez. Jamie is beautiful and smart and unlike anyone Sana's ever known. There are just a few problems: Sana's new friends don't trust Jamie's crowd; Jamie's friends clearly don't want her around anyway; and a sweet guy named Caleb seems to have more-than-friendly feelings for her. Meanwhile, her dad's affair is becoming too obvious to ignore anymore.

Sana always figured that the hardest thing would be to tell people that she wants to date a girl, but as she quickly learns, telling the truth is easy… what comes after it, though, is a whole lot more complicated.
Why I'm waiting: You guys KNOW I'm always up for a fantastic YA Contemporary book. Especially if it's an LGBT one because they're kinda my thing, you know. So YES PLEASE to this one! It sounds amazing and I want it.
Liza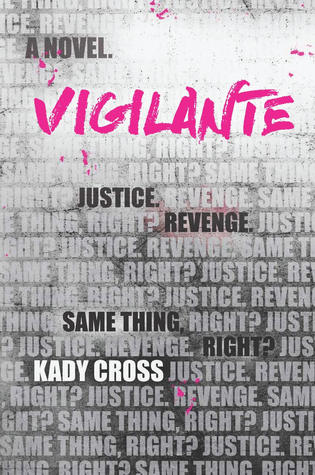 Vigilante
by
Kady Cross
Published on
March 28th 2017
by
Harlequin Teen
Genres:
Young Adult
,
Contemporary
Goodreads
A brutally honest, uncompromising story about a teen girl who decides to take matters into her own hands.

It's senior year, and Hadley and her best friend, Magda, should be starting the year together. Instead, Magda is dead and Hadley is alone. Raped at a party the year before and humiliated, Magda was driven to take her own life and Hadley is forced to see her friend's attackers in the classroom every day. Devastated, enraged and needing an outlet for her grief, Hadley decides to get a little justice of her own.

Donning a pink ski mask and fueled by anger, Hadley goes after each of the guys one by one, planning to strip them of their dignity and social status the way they did to Magda. As the legend of the pink-masked Vigilante begins to take on a life of its own, Hadley's revenge takes a turn for the dangerous. Could her need for vengeance lead her down a path she can't turn back from?
Why I'm waiting: I know this cover is not pretty (at all!), but the premise of this book is very intense.  A pink-mask-wearing vigilante that tries to take matters into her own hands sounds credible and insane at the same time.
What are you waiting for this week?
Latest posts by Bee, Liza & Leah
(see all)