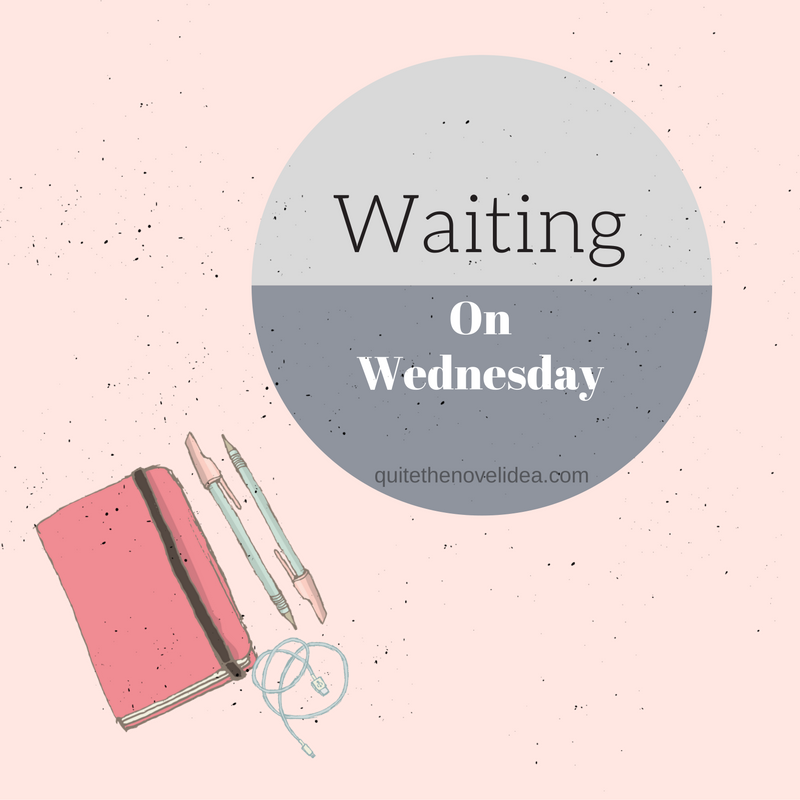 Waiting on Wednesday is a meme hosted by Jill at Breaking the Spine in which we have the opportunity to let others know about books that we are eagerly waiting for.
Bee
Nice Try, Jane Sinner
by
Lianne Oelke
Published on
January 9th 2018
by
Clarion Books
Genres:
Young Adult
,
Contemporary
Goodreads
The only thing 17-year-old Jane Sinner hates more than failure is pity. After a personal crisis and her subsequent expulsion from high school, she's going nowhere fast. Jane's well-meaning parents push her to attend a high school completion program at the nearby Elbow River Community College, and she agrees, on one condition: she gets to move out.

Jane tackles her housing problem by signing up for House of Orange, a student-run reality show that is basically Big Brother, but for Elbow River Students. Living away from home, the chance to win a car (used, but whatever), and a campus full of people who don't know what she did in high school… what more could she want? Okay, maybe a family that understands why she'd rather turn to Freud than Jesus to make sense of her life, but she'll settle for fifteen minutes in the proverbial spotlight.

As House of Orange grows from a low-budget web series to a local TV show with fans and shoddy T-shirts, Jane finally has the chance to let her cynical, competitive nature thrive. She'll use her growing fan base, and whatever Intro to Psychology can teach her, to prove to the world—or at least viewers of substandard TV—that she has what it takes to win.
Why I'm waiting: I love the sound of this book! It sounds perfect for me, honestly. But also, Becky Albertalli blurbed it and I don't know if I've mentioned it before but she's like one of my favorite authors ever and if she says a book is good, I trust her. So gimme, please?
Liza
Zero Repeat Forever
by
Gabrielle Prendergast
Series:
Zero Repeat Forever #1
Published on
August 29th 2017
by
Simon & Schuster Books for Young Readers
Genres:
Young Adult
,
Fantasy
,
Retelling
Goodreads
He has no voice, or name, only a rank, Eighth. He doesn't know the details of the mission, only the directives that hum in his mind.

Dart the humans. Leave them where they fall.

His job is to protect his Offside. Let her do the shooting.

Until a human kills her…

Sixteen year-old Raven is at summer camp when the terrifying armored Nahx invade, annihilating entire cities, taking control of the Earth. Isolated in the wilderness, Raven and her friends have only a fragment of instruction from the human resistance.

Shelter in place.

Which seems like good advice at first. Stay put. Await rescue. Raven doesn't like feeling helpless but what choice does she have?

Then a Nahx kills her boyfriend.

Thrown together in a violent, unfamiliar world, Eighth and Raven should feel only hate and fear. But when Raven is injured, and Eighth deserts his unit, their survival comes to depend on trusting each other…
Why I'm waiting: Besides having a breathtakingly beautiful cover, this book sounds mysterious, like a nice mix of fantasy and dystopian.  Don't you want to know what a Nahx is?  I know I do!
Rachel
No Good Deed
by
Kara Connolly
Published on
18th July, 2017
by
Delacorte Press
Genres:
Retelling
,
Young Adult
Amazon
|
BookDepository
|
Goodreads
Ellie Hudson is the front-runner on the road to gold for the U.S. Olympic archery team. All she has to do is qualify at the trials in jolly old England. When Ellie makes some kind of crazy wrong turn in the caverns under Nottingham Castle—yes, that Nottingham—she ends up in medieval England.

Ellie doesn't care how she got to the Middle Ages; she just wants to go home before she gets the plague. But people are suffering in Nottingham, and Ellie has the skills to make it better. What's an ace archer to do while she's stuck in Sherwood Forest but make like Robin Hood?

Pulled into a past life as an outlaw, Ellie feels her present fading away next to daring do-gooding and a devilishly handsome knight. Only, Ellie is on the brink of rewriting history, and when she picks up her bow and arrow, her next shot could save her past—or doom civilization's future.
Why I'm waiting: Not only is this book being recommended to fans of Paige's Dorothy Must Die series (which I am), it's a reimagining of Robin Hood with archery + feminist themes + time travel + the middle ages… How could you resist that!?
What are you waiting for this week?