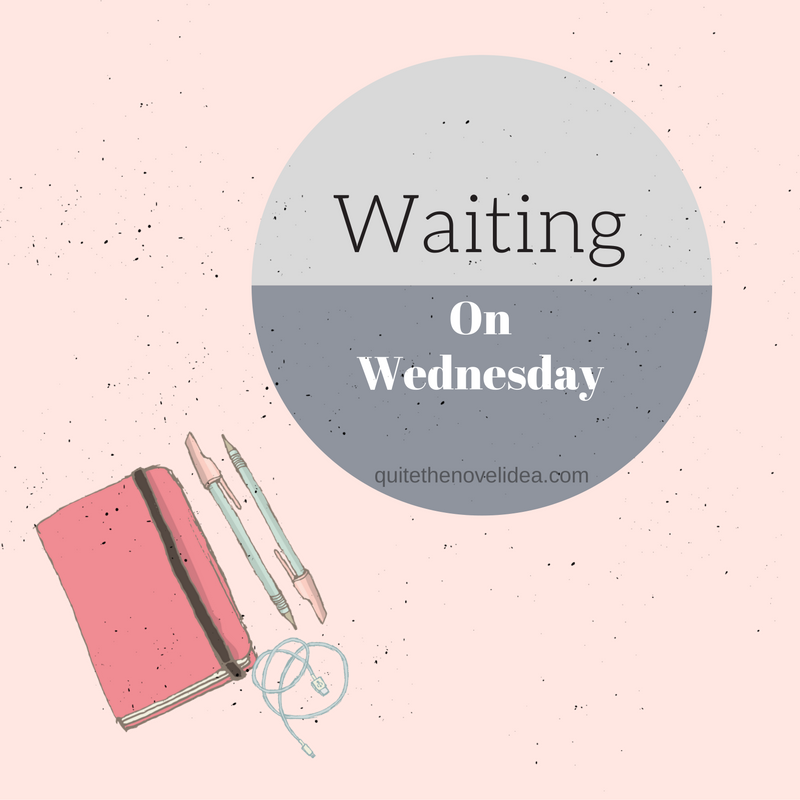 Waiting on Wednesday is a meme hosted by Jill at Breaking the Spine in which we have the opportunity to let others know about books that we are eagerly waiting for.
Bee
The Last Thing You Said
by
Sara Biren
Published on
April 4th 2017
by
Amulet Books
Genres:
Young Adult
,
Contemporary
Goodreads
Last summer, Lucy's and Ben's lives changed in an instant. One moment, they were shyly flirting on a lake raft, finally about to admit their feelings to each other after years of yearning. In the next, Trixie—Lucy's best friend and Ben's sister—was gone, her heart giving out during a routine swim. And just like that, the idyllic world they knew turned upside down, and the would-be couple drifted apart, swallowed up by their grief. Now it's a year later in their small lake town, and as the anniversary of Trixie's death looms, Lucy and Ben's undeniable connection pulls them back together. They can't change what happened the day they lost Trixie, but the summer might finally bring them closer to healing—and to each other.
Why I'm waiting: Well this sounds like it could be heartbreaking and feels-crushing and swoony and sweet at the same time and who doesn't love that? Who needs their heart anyway. Psshht.
Liza
Missing
by
Kelley Armstrong
Published on
April 18th 2017
by
Crown Books for Young Readers
Genres:
Young Adult
,
Mystery
Goodreads
Also by this author:
Sea of Shadows
,
Empire of Night
,
Forest of Ruin (Age of Legends, #3)
Fans of Jennifer Donnelly will flock to the new romantic thriller from #1 New York Timesbestselling author Kelley Armstrong.

The only thing Winter Crane likes about Reeve's End is that soon she'll leave it. Like her best friend did. Like her sister did. Like most of the teens born in town have done. There's nothing for them there but abandoned mines and empty futures. They're better off taking a chance elsewhere.

The only thing Winter will miss is the woods. Her only refuge. At least it was. Until the day she found Lennon left for dead, bleeding in a tree.

But now Lennon is gone too. And he has Winter questioning what she once thought was true. What if nobody left at all? What if they're all missing?
Why I'm waiting: I LOVE Armstrong's books and I've read all her YA novels and this one is YA, so of course I must read it!  Also, it sounds mysterious and the cover is creep-stactic too.
What are you waiting for this week?
Latest posts by Bee, Liza & Leah
(see all)