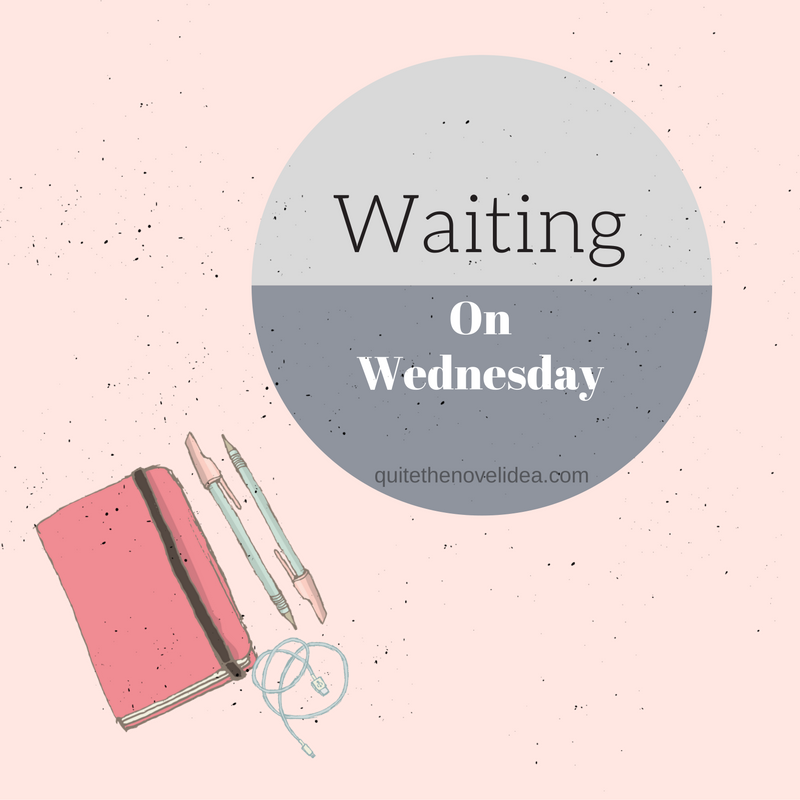 Waiting on Wednesday is a meme hosted by Jill at Breaking the Spine in which we have the opportunity to let others know about books that we are eagerly waiting for.
Bee
Before I Let Go
by
Marieke Nijkamp
Published on
January 23rd 2018
by
Sourcebooks Fire
Genres:
Young Adult
,
Contemporary
Goodreads
Also by this author:
This is Where it Ends
Days before Corey is to return home to the snow and ice of Lost Creek, Alaska, to visit her best friend, Kyra dies. Corey is devastated―and confused. The entire Lost community speaks in hushed tones about the town's lost daughter, saying her death was meant to be. And they push Corey away like she's a stranger.

Corey knows something is wrong. Lost is keeping secrets―chilling secrets. But piecing together the truth about what happened to her best friend may prove as difficult as lighting the sky in an Alaskan winter...
Why I'm waiting: This Is Where It Ends blew my socks off. It was SO good. Of course I want Marieke's next book. I mean… OBVIOUSLY. It sounds amazing and that cover is fantastic. So *grabby hands*
Liza
That Inevitable Victorian Thing
by
E.K. Johnston
Published on
October 3rd 2017
by
Dutton Books for Young Readers
Genres:
Young Adult
,
Science Fiction
Goodreads
Set in a near-future world where the British Empire never fell and the United States never rose, That Inevitable Victorian Thing is a novel of love, duty, and the small moments that can change people and the world.

Victoria-Margaret is the crown princess of the empire, a direct descendent of Victoria I, the queen who changed the course of history two centuries earlier. The imperial practice of genetically arranged matchmaking will soon guide Margaret into a politically advantageous marriage like her mother before her, but before she does her duty, she'll have one summer incognito in a far corner of empire. In Toronto, she meets Helena Marcus, daughter of one of the empire's greatest placement geneticists, and August Callaghan, the heir apparent to a powerful shipping firm currently besieged by American pirates. In a summer of high-society debutante balls, politically charged tea parties, and romantic country dances, Margaret, Helena, and August discover they share an unusual bond and maybe a one in a million chance to have what they want and to change the world in the process —just like the first Queen Victoria.
Why I'm waiting: I have a fascination with everything Victorian and I've also enjoyed Johnston's previous books.  A futuristic book with a direct descendant of queen Victoria?  Yes please!
Leah
An Enchantment of Ravens
by
Margaret Rogerson
Published on
September 26th 2017
by
Margaret K. McElderry Books
Genres:
Young Adult
,
Fantasy
Goodreads
Also by this author:
An Enchantment of Ravens
,
Sorcery of Thorns
Isobel is a prodigy portrait artist with a dangerous set of clients: the sinister fair folk, immortal creatures who cannot bake bread, weave cloth, or put a pen to paper without crumbling to dust. They crave human Craft with a terrible thirst, and Isobel's paintings are highly prized among them. But when she receives her first royal patron—Rook, the autumn prince—she makes a terrible mistake. She paints mortal sorrow in his eyes – a weakness that could cost him his life.

Furious and devastated, Rook spirits her away to the autumnlands to stand trial for her crime. Waylaid by the Wild Hunt's ghostly hounds, the tainted influence of the Alder King, and hideous monsters risen from barrow mounds, Isobel and Rook depend on one another for survival. Their alliance blossoms into trust, then love, violating the fair folks' ruthless Good Law. There's only one way to save both their lives, Isobel must drink from the Green Well, whose water will transform her into a fair one—at the cost of her Craft, for immortality is as stagnant as it is timeless.

Isobel has a choice: she can sacrifice her art for a future, or arm herself with paint and canvas against the ancient power of the fairy courts. Because secretly, her Craft represents a threat the fair folk have never faced in all the millennia of their unchanging lives: for the first time, her portraits have the power to make them feel.
Why I'm waiting:  1) THAT COVER IS BEAUTIFUL! 2) Hate-to-love romance? Yes! 3) Faeries, art, intrigue. I am in desperate need of this book. 🙂
What are you waiting for this week?
Save