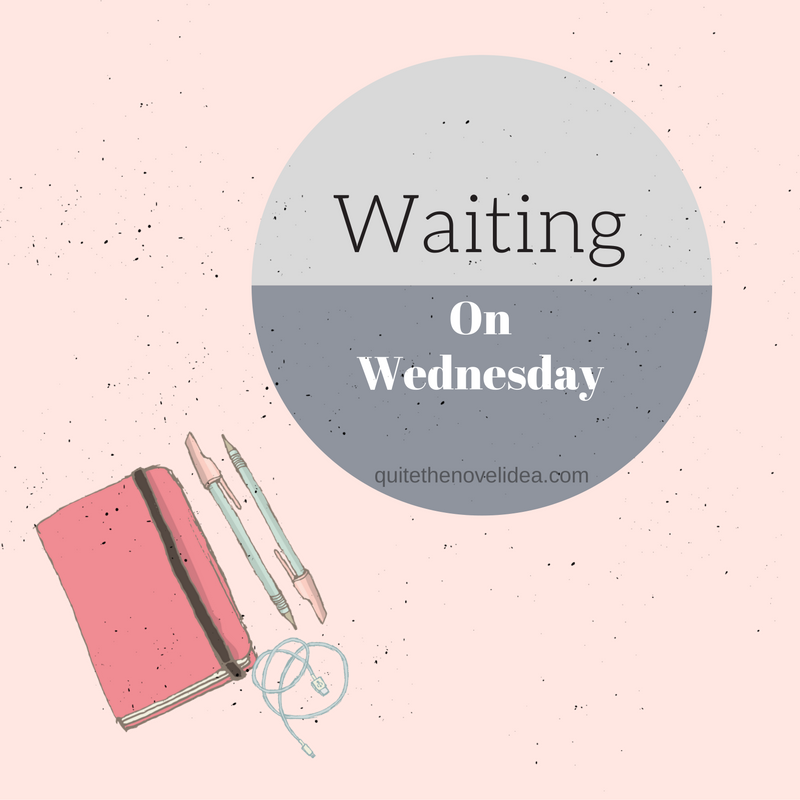 Waiting on Wednesday is a meme hosted by Jill at Breaking the Spine in which we have the opportunity to let others know about books that we are eagerly waiting for.
Bee
The Last Magician
by
Lisa Maxwell
Published on
July 18th 2017
by
Simon Pulse
Genres:
Young Adult
,
Fantasy
Goodreads
Stop the Magician.
Steal the book.
Save the future.

In modern day New York, magic is all but extinct. The remaining few who have an affinity for magic—the Mageus—live in the shadows, hiding who they are. Any Mageus who enters Manhattan becomes trapped by the Brink, a dark energy barrier that confines them to the island. Crossing it means losing their power—and often their lives.

Esta is a talented thief, and she's been raised to steal magical artifacts from the sinister Order that created the Brink. With her innate ability to manipulate time, Esta can pilfer from the past, collecting these artifacts before the Order even realizes she's there. And all of Esta's training has been for one final job: traveling back to 1902 to steal an ancient book containing the secrets of the Order—and the Brink—before the Magician can destroy it and doom the Mageus to a hopeless future.

But Old New York is a dangerous world ruled by ruthless gangs and secret societies, a world where the very air crackles with magic. Nothing is as it seems, including the Magician himself. And for Esta to save her future, she may have to betray everyone in the past.
Why I'm waiting: I do love a good fantasy every now and then and this one looks to have everything I love, so yes! Gimme!
Liza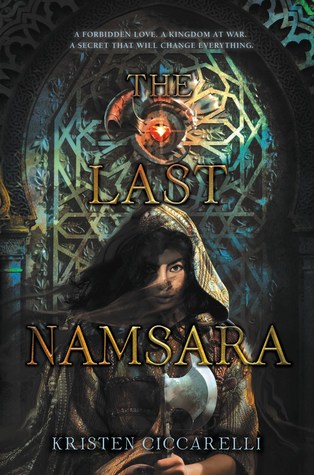 The Last Namsara
Published on
October 3rd 2017
by
HarperTeen
Genres:
Young Adult
,
Fantasy
Goodreads
In the beginning, there was the Namsara: the child of sky and spirit, who carried love and laughter wherever he went. But where there is light, there must be dark—and so there was also the Iskari. The child of blood and moonlight. The destroyer. The death bringer.

These are the legends that Asha, daughter of the king of Firgaard, has grown up hearing in hushed whispers, drawn to the forbidden figures of the past. But it isn't until she becomes the fiercest, most feared dragon slayer in the land that she takes on the role of the next Iskari—a lonely destiny that leaves her feeling more like a weapon than a girl.

Asha conquers each dragon and brings its head to the king, but no kill can free her from the shackles that await at home: her betrothal to the cruel commandant, a man who holds the truth about her nature in his palm. When she's offered the chance to gain her freedom in exchange for the life of the most powerful dragon in Firgaard, she finds that there may be more truth to the ancient stories than she ever could have expected. With the help of a secret friend—a slave boy from her betrothed's household—Asha must shed the layers of her Iskari bondage and open her heart to love, light, and a truth that has been kept from her.
Why I'm waiting: Dragons?  Fantasy?  A gorgeous cover? Yes, please!
Leah
Speak Easy, Speak Love
by
McKelle George
Published on
September 19th 2017
by
Greenwillow Books
Genres:
Young Adult
,
Historical Fiction
,
Retelling
Goodreads
Six teenagers' lives intertwine during one thrilling summer full of romantic misunderstandings and dangerous deals in this sparkling retelling of Shakespeare's Much Ado About Nothing.

After she gets kicked out of boarding school, seventeen-year-old Beatrice goes to her uncle's estate on Long Island. But Hey Nonny Nonny is more than just a rundown old mansion. Beatrice's cousin, Hero, runs a struggling speakeasy out of the basement—one that might not survive the summer. Along with Prince, a poor young man determined to prove his worth; his brother John, a dark and dangerous agent of the local mob; Benedick, a handsome trust-fund kid trying to become a writer; and Maggie, a beautiful and talented singer; Beatrice and Hero throw all their efforts into planning a massive party to save the speakeasy. Despite all their worries, the summer is beautiful, love is in the air, and Beatrice and Benedick are caught up in a romantic battle of wits that their friends might be quietly orchestrating in the background.

Hilariously clever and utterly charming, McKelle George's debut novel is full of intrigue and 1920s charm. For fans of Jenny Han, Stephanie Perkins, and Anna Godbersen.
Why I'm waiting: A Prohibition era retelling of Much Ado About Nothing? Color me intrigued!
What are you waiting for this week?
Save