Waiting on Wednesday is a meme hosted by Jill at Breaking the Spine in which we have the opportunity to let others know about books that we are eagerly waiting for.
Bee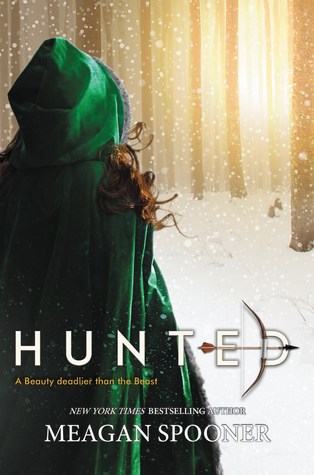 Hunted
by
Meagan Spooner
Series:
Hunted #1
Published on
March 14th 2017
by
HarperTeen
Genres:
Young Adult
,
Fantasy
,
Retelling
Goodreads
Also by this author:
These Broken Stars
,
These Broken Stars
,
Hunted
,
Hunted
Beauty knows the Beast's forest in her bones—and in her blood. Though she grew up with the city's highest aristocrats, far from her father's old lodge, she knows that the forest holds secrets and that her father is the only hunter who's ever come close to discovering them.

So when her father loses his fortune and moves Yeva and her sisters back to the outskirts of town, Yeva is secretly relieved. Out in the wilderness, there's no pressure to make idle chatter with vapid baronessas…or to submit to marrying a wealthy gentleman. But Yeva's father's misfortune may have cost him his mind, and when he goes missing in the woods, Yeva sets her sights on one prey: the creature he'd been obsessively tracking just before his disappearance.

Deaf to her sisters' protests, Yeva hunts this strange Beast back into his own territory—a cursed valley, a ruined castle, and a world of creatures that Yeva's only heard about in fairy tales. A world that can bring her ruin or salvation. Who will survive: the Beauty, or the Beast?
Why I'm waiting: I love a good retelling and I haven't read many good Beauty and the Beast ones so this one definitely has my interest. Also, the cover is quite gorgeous, is it not?
Liza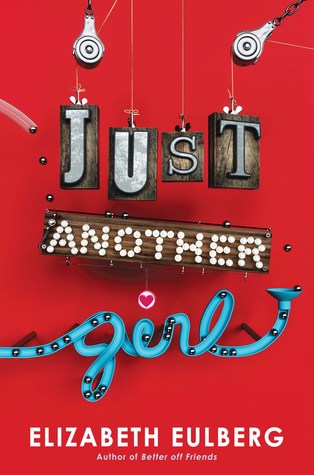 Just Another Girl
by
Elizabeth Eulberg
Published on
March 28th 2017
by
Scholastic
Genres:
Young Adult
,
Contemporary
Goodreads
Also by this author:
The Lonely Hearts Club
You resent her. You can't stand her. You might even hate her.

But you don't know her at all.

Hope knows there's only one thing coming between her and her longtime crush: his girlfriend, Parker. She has to sit on the sidelines and watch as the perfect girl gets the perfect boy . . . because that's how the universe works, even though it's so completely wrong.

Parker doesn't feel perfect. She knows if everyone knew the truth about her, they'd never be able to get past it. So she keeps quiet. She focuses on making it through the day with her secret safe . . . even as this becomes harder and harder to do. And Hope isn't making it any easier. . . .

In Just Another Girl, Elizabeth Eulberg astutely and affectingly shows us how battle lines get drawn between girls -- and how difficult it then becomes to see or understand the girl standing on the other side of the divide.

You think you have an enemy. But she's just another girl.
Why I'm waiting: I adore Eulberg's Better off Friends so I've been eagerly waiting for her next stand alone.  I'm not crazy about the cover, but it sounds like another great tale of friendship.
What are you waiting for this week?
Latest posts by Bee, Liza & Leah
(see all)