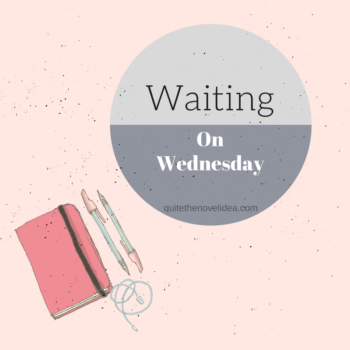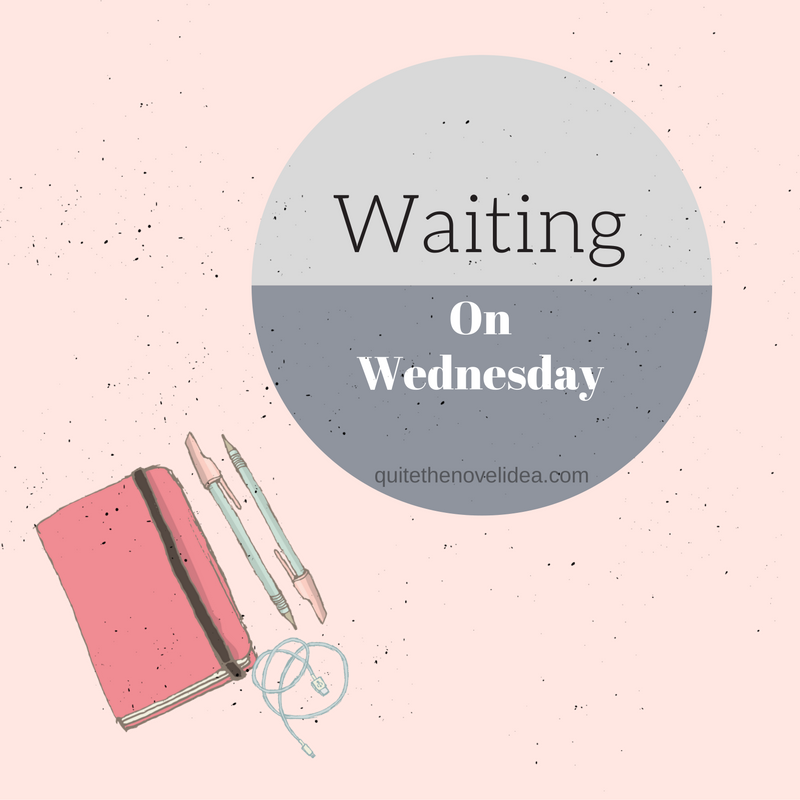 Waiting on Wednesday is a meme hosted by Jill at Breaking the Spine in which we have the opportunity to let others know about books that we are eagerly waiting for.
Bee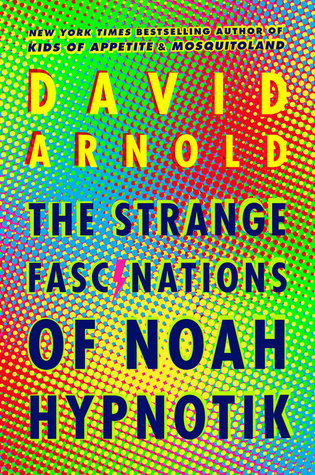 The Strange Fascinations of Noah Hypnotik
by
David Arnold
Published on
May 22nd 2018
by
Viking Books for Young Readers
Genres:
Young Adult
,
Contemporary
Goodreads
Also by this author:
Mosquitoland
,
Kids Of Appetite
"An epic wonder"* from the bestselling author of Mosquitoland.

This is Noah Oakman → sixteen, Bowie believer, concise historian, disillusioned swimmer, son, brother, friend.

Then Noah → gets hypnotized.

Now Noah → sees changes—inexplicable scars, odd behaviors, rewritten histories—in all those around him. All except his Strange Fascinations . . .

A stunning, surrealist portrait, The Strange Fascinations of Noah Hypnotik is a story about all the ways we hurt our friends without knowing it, and all the ways they stick around to save us.

*Adam Silvera, bestselling author of More Happy Than Not and They Both Die at the End
Why I'm Waiting: I LOVED Kids of Appetite and Mosquitoland so I'm very excited about this book. I mean… LOOK at that cover and that blurb. It sounds fantastic.
---
Leah
Beast: A Tale of Love and Revenge
by
Lisa Jensen
Published on
July 10th 2018
by
Candlewick Press
Genres:
Young Adult
,
Fantasy
,
Retelling
Goodreads
They say Château Beaumont is cursed. But servant-girl Lucie can't believe such foolishness about handsome Jean-Loup Henri Christian LeNoir, Chevalier de Beaumont, master of the estate. The chevalier's cruelty is soon revealed, however, and Lucie vows to see him suffer. A wisewoman grants her wish, with a spell that transforms Jean-Loup into monstrous-looking Beast, reflecting the monster he is inside.

But Beast is nothing like the chevalier. Jean-Loup would never patiently tend his roses; Jean-Loup would never attempt poetry; Jean-Loup would never express remorse for the wrong done to Lucie. Gradually, Lucie realizes that Beast is an entirely different creature from the handsome chevalier, with a heart more human than Jean-Loup's ever was.

Lucie dares to hope that noble Beast has permanently replaced the cruel Jean-Loup — until an innocent beauty arrives at Beast's château with the power to break the spell.

Lisa Jensen's multilayered novel will make you question all you think you know about beauty, beastliness, and happily ever after.
Why I'm Waiting: Because I love Beauty and the Beast and I will never tire of its retelling!
---
Liza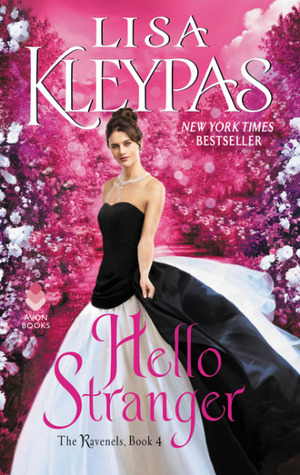 Hello Stranger
by
Lisa Kleypas
Series:
The Ravenels #4
Published on
February 27th 2018
by
Avon
Genres:
Historical Fiction
,
Romance
Goodreads
A woman who defies her time

Dr. Garrett Gibson, the only female physician in England, is as daring and independent as any man—why not take her pleasures like one? Yet she has never been tempted to embark on an affair, until now. Ethan Ransom, a former detective for Scotland Yard, is as gallant as he is secretive, a rumored assassin whose true loyalties are a mystery. For one exhilarating night, they give in to their potent attraction before becoming strangers again.

A man who breaks every rule.

As a Ravenel by-blow spurned by his father, Ethan has little interest in polite society, yet he is captivated by the bold and beautiful Garrett. Despite their vow to resist each other after that sublime night, she is soon drawn into his most dangerous assignment yet. When the mission goes wrong, it will take all of Garrett's skill and courage to save him. As they face the menace of a treacherous government plot, Ethan is willing to take any risk for the love of the most extraordinary woman he's ever known.
Why I'm Waiting: Kleypas' Ravenel series is made of pure magic and awesomeness and I cannot wait for the next installment.  If you love historical romance please read this series 🙂
What are you waiting for this week?
Save
Latest posts by Bee, Liza & Leah
(see all)