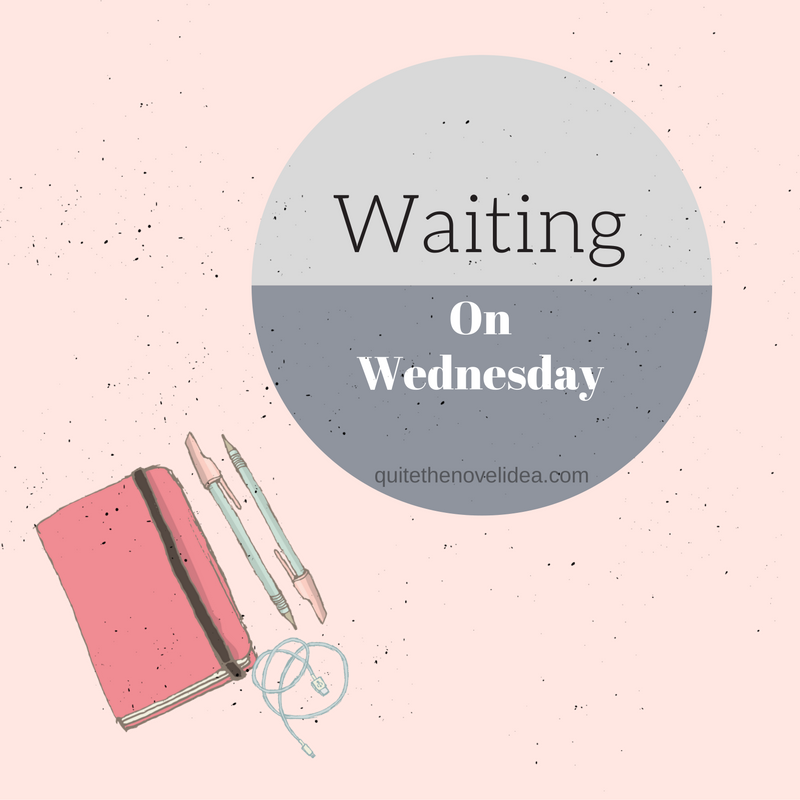 Waiting on Wednesday is a meme hosted by Jill at Breaking the Spine in which we have the opportunity to let others know about books that we are eagerly waiting for.
Bee
Foolish Hearts
by
Emma Mills
Published on
December 26th 2017
by
Henry Holt and Co. (BYR)
Genres:
Young Adult
,
Contemporary
Goodreads
Also by this author:
This Adventure Ends
,
First & Then
A contemporary novel about a girl whose high school production of A Midsummer Night's Dream leads her to new friends—and maybe even new love.

The day of the last party of the summer, Claudia overhears a conversation she wasn't supposed to. Now on the wrong side of one of the meanest girls in school, Claudia doesn't know what to expect when the two are paired up to write a paper—let alone when they're both forced to try out for the school production of A Midsummer Night's Dream.

But mandatory participation has its upsides—namely, an unexpected friendship, a boy band obsession, and a guy with the best dimpled smile Claudia's ever seen. As Claudia's world starts to expand, she finds that maybe there are some things worth sticking her neck out for.
Why I'm waiting: I haven't gotten to First & Then yet but This Adventure Ends was one of my favorites last year! This one sounds absolutely wonderful so I hope it's just as good as that one or even better! Maybe this will be the one to put Emma Mills on my author auto-buy list? Let's hope so!
Liza
A Conspiracy in Belgravia
by
Sherry Thomas
Series:
Lady Sherlock #2
Published on
September 5th 2017
by
Penguin
Genres:
Historical Fiction
,
Romance
,
Mystery
Goodreads
Also by this author:
The Burning Sky
,
The Perilous Sea
,
A Study in Scarlet Women
,
A Conspiracy in Belgravia (Lady Sherlock, #2)
The game is afoot as Charlotte Holmes returns in the atmospheric second novel in New York Times bestseller Sherry Thomas's Victorian-set Lady Sherlock series.

Being shunned by Society gives Charlotte Holmes the time and freedom to put her extraordinary powers of deduction to good use. As "Sherlock Holmes, consulting detective," aided by the capable Mrs. Watson, she's had great success helping with all manner of inquiries, but she's not prepared for the new client who arrives at her Upper Baker Street office.

Lady Ingram, wife of Charlotte's dear friend and benefactor, wants Sherlock Holmes to find her first love, who failed to show up at their annual rendezvous. Matters of loyalty and discretion aside, the case becomes even more personal for Charlotte as the missing man is none other than Myron Finch, her illegitimate half brother.

In the meanwhile, Charlotte wrestles with a surprising proposal of marriage, a mysterious stranger woos her sister Livia, and an unidentified body that surfaces where least expected. Charlotte's investigative prowess is challenged as never before: Can she find her brother in time—or will he, too, end up as a nameless corpse somewhere in the belly of London?
Why I'm waiting: My love for Sherry Thomas is widely known, right? (If you don't know what I'm talking about, then go start with A Burning Sky!) Anyway, I adored A Study in Scarlet Women and it's no wonder since it's a Sherlock Holmes retelling.  Cannot wait for the sequel!
Effie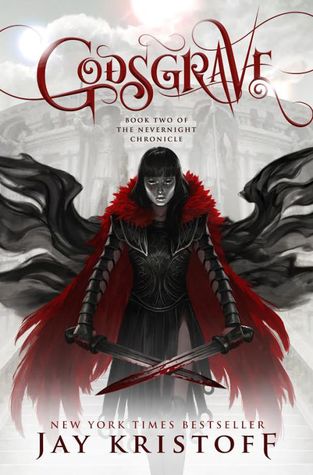 Godsgrave
by
Jay Kristoff
Series:
The Nevernight Chronicle #2
Published on
September 5th 2017
by
Thomas Dunne Books
Genres:
Young Adult
,
Fantasy
Goodreads
Also by this author:
Stormdancer
,
Kinslayer
,
Endsinger
,
Stormdancer
,
Kinslayer
A ruthless young assassin continues her journey for revenge in this new epic fantasy from New York Times bestselling author Jay Kristoff.

Assassin Mia Corvere has found her place among the Blades of Our Lady of Blessed Murder, but many in the Red Church ministry think she's far from earned it. Plying her bloody trade in a backwater of the Republic, she's no closer to ending Consul Scaeva and Cardinal Duomo, or avenging her familia. And after a deadly confrontation with an old enemy, Mia begins to suspect the motives of the Red Church itself.

When it's announced that Scaeva and Duomo will be making a rare public appearance at the conclusion of the grand games in Godsgrave, Mia defies the Church and sells herself to a gladiatorial collegium for a chance to finally end them. Upon the sands of the arena, Mia finds new allies, bitter rivals, and more questions about her strange affinity for the shadows. But as conspiracies unfold within the collegium walls, and the body count rises, Mia will be forced to choose between loyalty and revenge, and uncover a secret that could change the very face of her world.
Why I'm waiting: Because it's Jay Kristoff and Nevernight was AMAZING!!! I NEED TO KNOW WHAT HAPPENS NEXT!!!
What are you waiting for this week?
Latest posts by Bee, Liza & Leah
(see all)