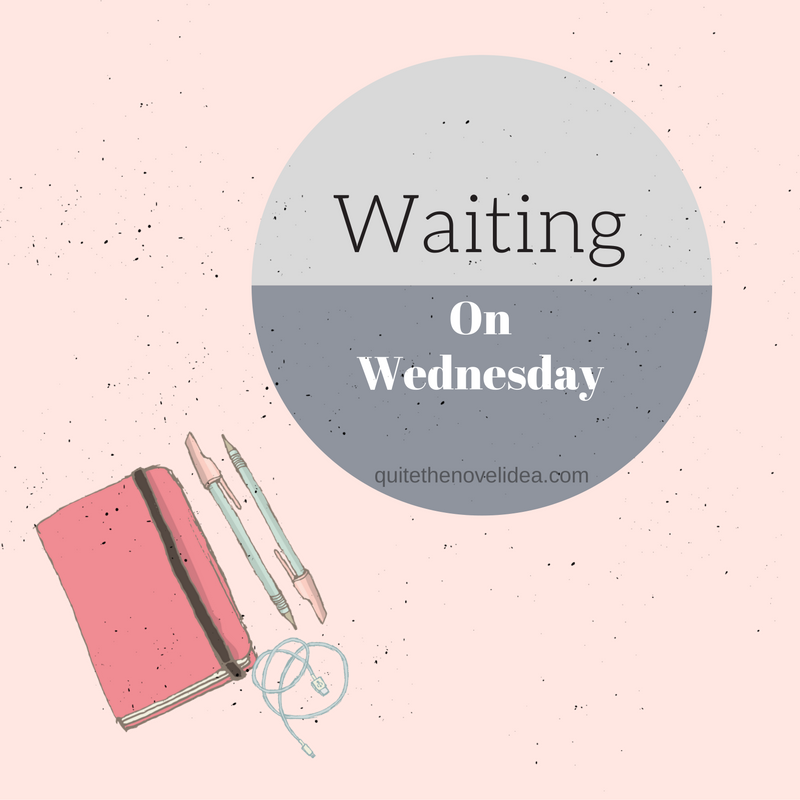 Waiting on Wednesday is a meme hosted by Jill at Breaking the Spine in which we have the opportunity to let others know about books that we are eagerly waiting for.
Bee
A Line In The Dark
by Malinda Lo
Published on October 17th 2017
by Dutton Books for Young Readers
Genres: Young Adult, Mystery, LGBT
Goodreads

Also by this author:
A Line in the Dark
The line between best friend and something more is a line always crossed in the dark.

Jess Wong is Angie Redmond's best friend. And that's the most important thing, even if Angie can't see how Jess truly feels. Being the girl no one quite notices is OK with Jess anyway. While nobody notices her, she's free to watch everyone else. But when Angie begins to fall for Margot Adams, a girl from the nearby boarding school, Jess can see it coming a mile away. Suddenly her powers of observation are more curse than gift.

As Angie drags Jess further into Margot's circle, Jess discovers more than her friend's growing crush. Secrets and cruelty lie just beneath the carefree surface of this world of wealth and privilege, and when they come out, Jess knows Angie won't be able to handle the consequences.

When the inevitable darkness finally descends, Angie will need her best friend.

"It doesn't even matter that she probably doesn't understand how much she means to me. It's purer this way. She can take whatever she wants from me, whenever she wants it, because I'm her best friend."

A Line in the Dark is a story of love, loyalty, and murder.
Why I'm waiting: Doesn't this just sound fantastic? And look at that amazingly creepy cover! I LOVE IT. I want it. I need it.
Liza
The Girl Who Could See
by Kara Swanson
Published on June 1st 2017
Genres: Young Adult, Fantasy
Goodreads

All her life Fern has been told she is blind to reality—but what if she is the only one who can truly see?

Fern Johnson is crazy. At least, that's what the doctors have claimed since her childhood. Now nineteen, and one step away from a psych ward, Fern struggles to survive in bustling Los Angeles. Desperate to appear "normal," she represses the young man flickering at the edge of her awareness—a blond warrior only she can see.

Tristan was Fern's childhood imaginary hero, saving her from monsters under her bed and outside her walls. As she grew up and his secret world continued to bleed into hers, however, it only caused catastrophe. But, when the city is rocked by the unexplainable, Fern is forced to consider the possibility that this young man isn't a hallucination after all—and that the creature who decimated his world may be coming for hers.
Why I'm waiting: I have to say that this cover speaks to me, the colors, the art is beautiful.  I'm also drawn to the description of being able to see 'more'.
What are you waiting for this week?
Save
Bee, Liza, Effie & Rachel are the co-creators and bloggers of Quite the Novel Idea!
Latest posts by Bee, Liza & Leah (see all)