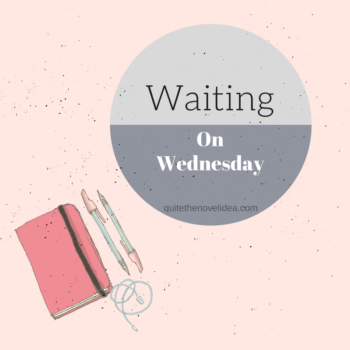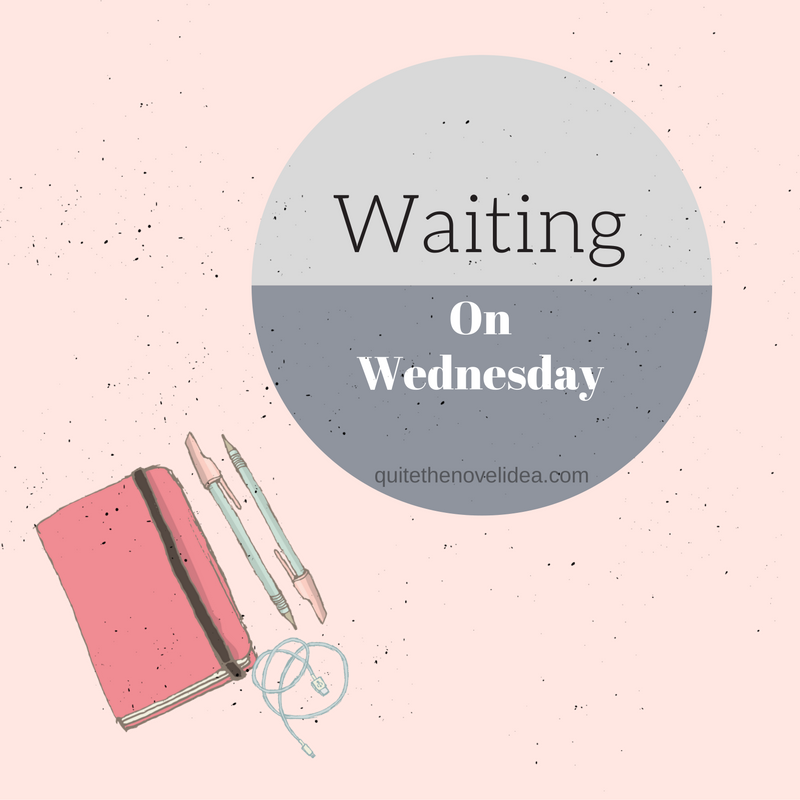 Waiting on Wednesday is a meme hosted by Wishful Endings, in which we have the opportunity to let others know about books that we are eagerly waiting for
Bee
This is Kind of an Epic Love Story
by
Kheryn Callender
Published on
October 30th 2018
by
Balzer + Bray
Genres:
Young Adult
,
Contemporary
,
LGBT
Goodreads
A fresh, charming rom-com perfect for fans of Simon vs. the Homo Sapiens Agenda and Boy Meets Boy about Nathan Bird, who has sworn off happy endings but is sorely tested when his former best friend, Ollie, moves back to town.

Nathan Bird doesn't believe in happy endings.

Although he's the ultimate film buff and an aspiring screenwriter, Nate's seen the demise of too many relationships to believe that happy endings exist in real life.

Playing it safe to avoid a broken heart has been his MO ever since his father died and left his mom to unravel—but this strategy is not without fault. His best-friend-turned-girlfriend-turned-best-friend-again, Florence, is set on making sure Nate finds someone else. And in a twist that is rom-com-worthy, someone does come along: Oliver James Hernández, his childhood best friend.

After a painful mix-up when they were little, Nate finally has the chance to tell Ollie the truth about his feelings. But can Nate find the courage to pursue his own happily ever after?
Why I'm Waiting: I must have every book that is pitched as "for fans of Simon vs…" because I'm kind of a big fan as you might know and this one just sounds adorable and I ship it already.
Liza
Spinning Silver
by
Naomi Novik
Published on
July 10th 2018
by
Del Rey
Genres:
Adult
,
Fantasy
,
Retelling
Goodreads
Also by this author:
Uprooted
Miryem is the daughter and granddaughter of moneylenders... but her father isn't a very good one. Free to lend and reluctant to collect, he has loaned out most of his wife's dowry and left the family on the edge of poverty--until Miryem steps in. Hardening her heart against her fellow villagers' pleas, she sets out to collect what is owed--and finds herself more than up to the task. When her grandfather loans her a pouch of silver pennies, she brings it back full of gold.

But having the reputation of being able to change silver to gold can be more trouble than it's worth--especially when her fate becomes tangled with the cold creatures that haunt the wood, and whose king has learned of her reputation and wants to exploit it for reasons Miryem cannot understand.
Why I'm Waiting: Because I loved Novik's Uprooted and this book sounds amazing. I cannot wait to meet Miryem!
Leah
A Sorrow Fierce and Falling
by
Jessica Cluess
Series:
Kingdom on Fire #3
Published on
October 16th 2018
by
Random House BFYR
Genres:
Young Adult
,
Fantasy
,
Historical Fiction
Goodreads
Also by this author:
A Shadow Bright and Burning (Kingdom on Fire, #1)
,
A Poison Dark and Drowning (Kingdom on Fire, #2)
,
House of Dragons (House of Dragons, #1)
It's time for war.

After suffering terrible losses, Henrietta and Lord Blackwood have led their warriors to Sorrow-Fell, a vast estate where only those invited by a Blackwood may enter–and the ideal place to plan a final assault against the Ancients.

It's time for a wedding.

Henrietta nervously awaits her marriage to Blackwood, but when the ritual to become his bride reveals a dark secret, she realizes that Sorrow-Fell is not a safe haven; it's a trap. Convincing the sorcerers of this, however, is not easy. So with Maria, the true chosen one, and Magnus, the young man who once stole her heart, at her side, Henrietta plots a dangerous journey straight into the enemy's lair. Some will live. Some will die. All will be tested.

In this stunning conclusion to the Kingdom on Fire series, Henrietta must choose between the love from her past, the love from her present, and a love that could define her future. While battles rage, the fate of the kingdom rests on her decision: Will she fall or rise up to become the woman who saves the realm?

It's time for Henrietta to make her stand.
Why I'm Waiting: The end of the Kingdom on Fire series promises many surprises and lots of conflict. I'm ready!
What are you waiting for this week?
Latest posts by Bee, Liza & Leah
(see all)