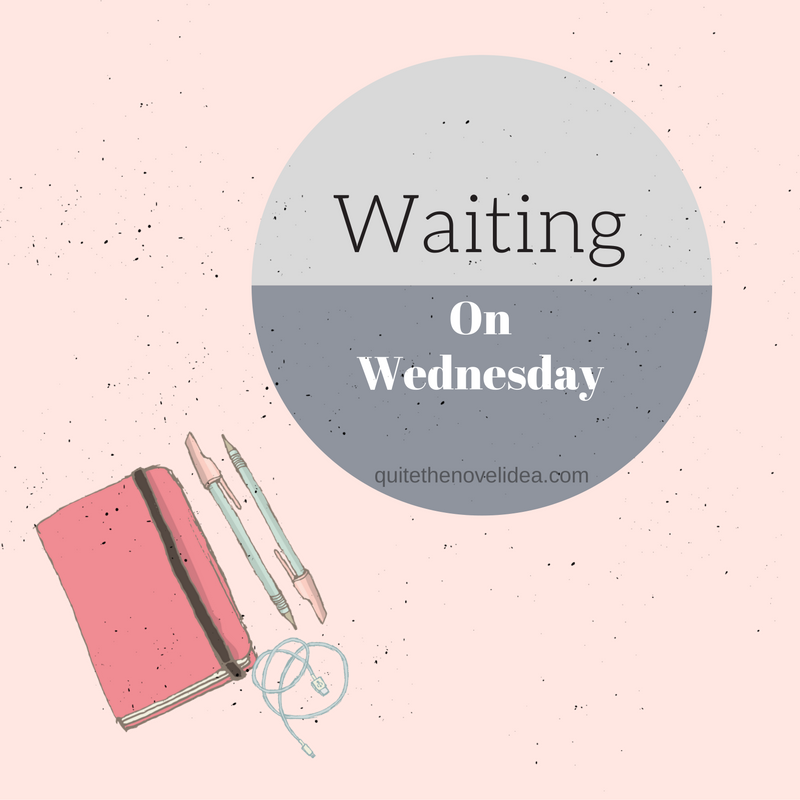 Waiting on Wednesday is a meme hosted by Jill at Breaking the Spine in which we have the opportunity to let others know about books that we are eagerly waiting for.
Bee
Eliza And Her Monsters
by
Francesca Zappia
Published on
May 30th 2017
by
Greenwillow Books
Genres:
Young Adult
,
Contemporary
Goodreads
Also by this author:
Made You Up
,
Eliza And Her Monsters
In the real world, Eliza Mirk is shy, weird, and friendless. Online, Eliza is LadyConstellation, anonymous creator of the wildly popular webcomic Monstrous Sea. Eliza can't imagine enjoying the real world as much as she loves her digital community, and has no desire to try.

Then Wallace Warland, Monstrous Sea's biggest fanfiction writer, transfers to her school. Wallace thinks Eliza is just another fan, and Eliza begins to wonder if a life offline might be worthwhile. But when Eliza's secret is accidentally shared with the world, everything she's built—her story, her relationship with Wallace, and even her sanity—begins to fall apart.

With illustrations from Eliza's webcomic, as well as screenshots from Eliza's online forums and snippets of Wallace's fanfiction, this uniquely formatted book will appeal to fans of Noelle Stevenson's Nimona and Rainbow Rowell's Fangirl.
Why I'm waiting: So early on this year, like way back in January, I read Made You Up after SO many people shouted at me that I had to do that. And said people were right. (Looking at you Cait!!) It was fantaaaastic. So when I found out about this new book from that same author, I was excited even before I read the blurb. It sounds awesome and amazing and I want it. Pretty please?
Liza
The Beast Is An Animal
by
Peternelle van Arsdale
Published on
March 7th 2017
by
Margaret K. McElderry Books
Genres:
Young Adult
,
Fantasy
,
Horror
Goodreads
Also by this author:
The Beast Is an Animal
A girl with a secret talent must save her village from the encroaching darkness in this haunting and deeply satisfying tale.

Alys was seven when the soul eaters came to her village.

These soul eaters, twin sisters who were abandoned by their father and slowly morphed into something not quite human, devour human souls. Alys, and all the other children, were spared—and they were sent to live in a neighboring village. There the devout people created a strict world where good and evil are as fundamental as the nursery rhymes children sing. Fear of the soul eaters—and of the Beast they believe guides them—rule village life. But the Beast is not what they think it is. And neither is Alys.

Inside, Alys feels connected to the soul eaters, and maybe even to the Beast itself. As she grows from a child to a teenager, she longs for the freedom of the forest. And she has a gift she can tell no one, for fear they will call her a witch. When disaster strikes, Alys finds herself on a journey to heal herself and her world. A journey that will take her through the darkest parts of the forest, where danger threatens her from the outside—and from within her own heart and soul.
Why I'm waiting: First off, isn't this a horrifically beautiful cover?  This book sounds like a dark fantasy, what with beasts, soul eaters, magic and such.
What are you waiting for this week?
Latest posts by Bee, Liza & Leah
(see all)