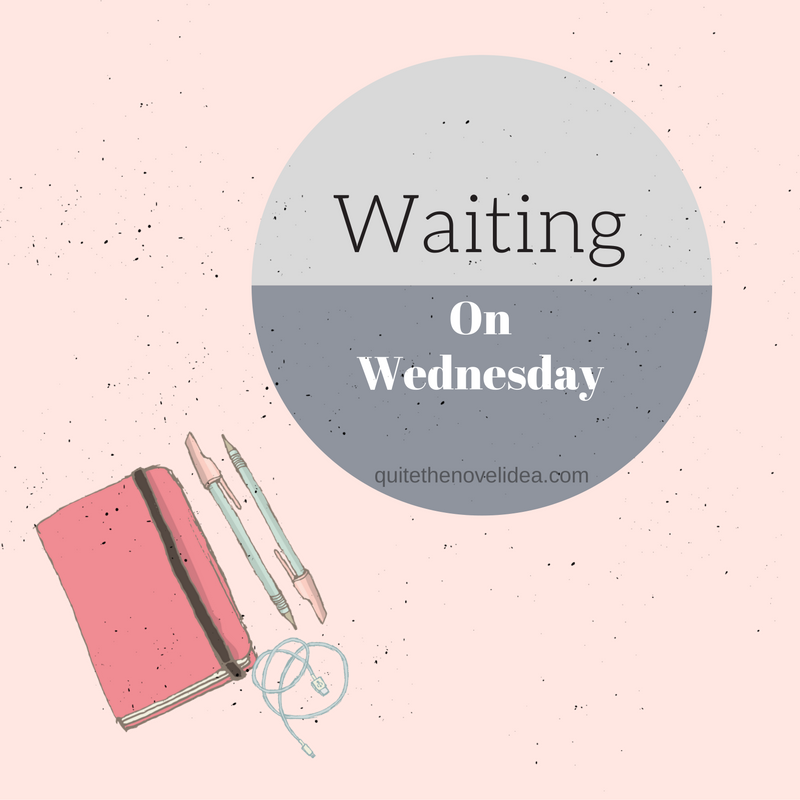 Waiting on Wednesday is a meme hosted by Jill at Breaking the Spine in which we have the opportunity to let others know about books that we are eagerly waiting for.
Bee
Dress Codes for Small Towns

by Courtney C. Stevens
Published on August 29th 2017
by HarperTeen
Genres: Young Adult, Contemporary
Goodreads

Also by this author:
Faking Normal
,
The Lies About Truth
The year I was seventeen, I had five best friends…and I was in love with all of them for different reasons.

Billie McCaffrey is always starting things. Like couches constructed of newspapers and two-by-fours. Like costumes made of aluminum cans and Starburst wrappers. Like trouble. This year, however, trouble comes looking for her.

Her best friends, a group she calls the Hexagon, have always been schemers. They scheme for kicks and giggles. What happens when you microwave a sock? They scheme to change their small town of Otters Holt, Kentucky, for the better. Why not campaign to save the annual Harvest Festival we love so much? They scheme because they need to scheme. How can we get the most unlikely candidate elected to the town's highest honor? But when they start scheming about love, things go sideways.

In Otters Holt, love has been defined only one way—girl and boy fall in love, get married, and buy a Buick, and there's sex in there somewhere. For Billie—a box-defying dynamo—it's not that simple. Can the Hexagon, her parents, and the town she calls home handle the real Billie McCaffrey?

Author Courtney Stevens delivers an honest, funny, and endearing account of a girl coming to terms with the gray areas of love, gender, and sexuality while facing the opposition that follows.
Why I'm waiting: So far Courtney hasn't done me wrong with her books yet so I'm just going to assume that this one will be amazing too, okay? Because it sounds fantastic.
Liza
The Names They Gave Us

by Emery Lord
Published on May 16th 2017
by Bloomsbury USA Childrens
Genres: Young Adult, Contemporary
Goodreads

Also by this author:
Open Road Summer
,
The Start of Me and You
,
Open Road Summer
,
When We Collided
,
The Names They Gave Us
From acclaimed author Emery Lord comes a vibrant, compelling story of love, loss, faith, and friendship.

Lucy Hansson was ready for a perfect summer with her boyfriend, working at her childhood Bible camp on the lake. But when her mom's cancer reappears, Lucy falters—in faith, in love, and in her ability to cope. When her boyfriend "pauses" their relationship and her summer job switches to a different camp—one for troubled kids—Lucy isn't sure how much more she can handle. Attempting to accept a new normal, Lucy slowly regains footing among her vibrant, diverse coworkers, Sundays with her mom, and a crush on a fellow counselor. But when long-hidden family secrets emerge, can Lucy set aside her problems and discover what grace really means?

Emotionally-charged and unforgettable, Emery Lord's storytelling shines with the promise of new love and true friendship, even in the face of life's biggest challenges.
Why I'm waiting: Emery Lord… Oh, you wanted more than that?  Well, how about the gorgeous cover? The camp setting? The incredibly good writing?
What are you waiting for this week?
Bee, Liza, Effie & Rachel are the co-creators and bloggers of Quite the Novel Idea!
Latest posts by Bee, Liza & Rachel (see all)