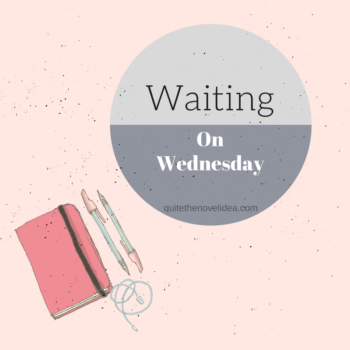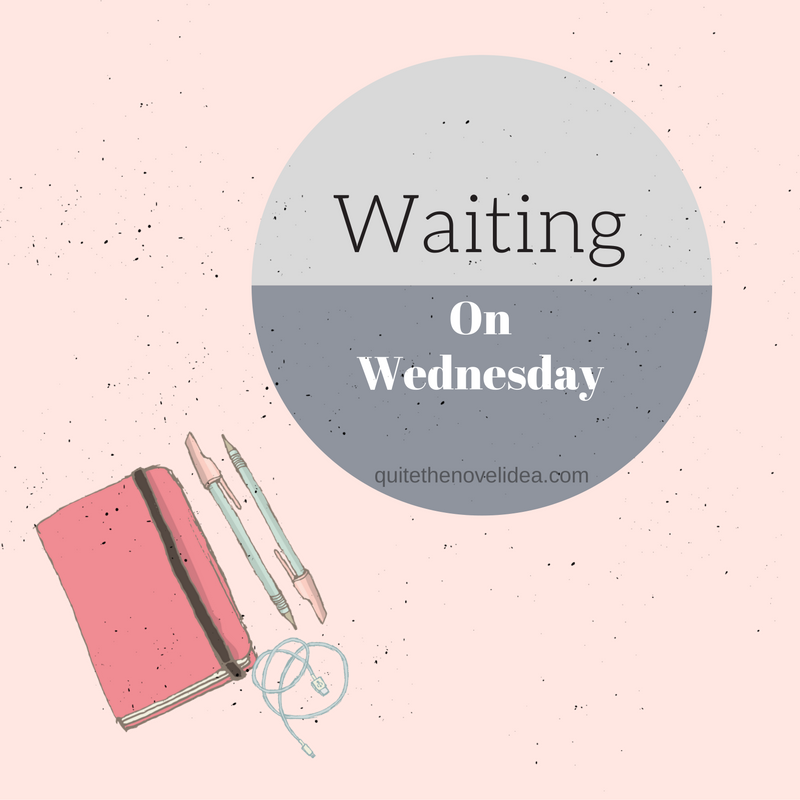 Waiting on Wednesday is a meme hosted by Jill at Breaking the Spine in which we have the opportunity to let others know about books that we are eagerly waiting for.
 Bee
Chainbreaker (Timekeeper, #2)
by
Tara Sim
Series:
Trouble #3
Published on
January 2nd 2018
by
Sky Pony Press
Goodreads
Also by this author:
Timekeeper
,
Timekeeper
Clock mechanic Danny Hart knows he's being watched. But by whom, or what, remains a mystery. To make matters worse, clock towers have begun falling in India, though time hasn't Stopped yet. He'd hoped after reuniting with his father and exploring his relationship with Colton, he'd have some to settle into his new life. Instead, he's asked to investigate the attacks.

After inspecting some of the fallen Indian towers, he realizes the British occupation may be sparking more than just attacks. And as Danny and Colton unravel more secrets about their past, they find themselves on a dark and dangerous path--one from which they may never return.
Why I'm Waiting: Timekeeper was SO good and SO adorable and I must have this book. It's just that simple.
Liza
Trouble Never Sleeps (Trouble, #3)
by
Stephanie Tromly
Pages:
304
Published on
April 24th 2018
by
Kathy Dawson Books
Goodreads
Also by this author:
Trouble Makes a Comeback (Trouble, #2)
Happily Ever After gets a serious makeover in this swoony, non-stop, thrill-ride of a conclusion to the Trouble Is a Friend of Mine trilogy

No one makes getting into trouble look as good as Philip Digby—and he looks good doing it. Now that he's back in town, he's plunged Zoe (and their Scooby Gang of wealthy frenemy Sloane, nerd-tastic genius Felix, and aw-shucks-handsome Henry) back into the deep end on the hunt for his kidnapped sister. He's got a lead, but it involves doing a deal with the scion of an alarmingly powerful family, not to mention committing some light treason. Zoe and Digby are officially together now, and she's definitely up for whatever closure this new caper might offer, even though this mystery will come with a twist neither expected.

With acerbic banter, steamy chemistry, and no small amount of sarcasm, Zoe and Digby are the will-they-or-won't-they, charismatic crime solving couple you've been waiting for.
Why I'm Waiting: Because I love the Trouble series and this is the last book!  I can't imagine what sort of trouble Digby and Zoe get into and I do hope that Digby finds closure…
Leah
The Cruel Prince (The Folk of the Air, #1)
by
Holly Black
Pages:
384
Published on
January 2nd 2018
by
Little
,
Brown Books for Young Readers
Goodreads
Also by this author:
The Coldest Girl in Coldtown
,
The Coldest Girl in Coldtown
,
White Cat
,
The Cruel Prince (The Folk of the Air, #1)
,
The Wicked King (The Folk of the Air, #2)
Of course I want to be like them. They're beautiful as blades forged in some divine fire. They will live forever.




And Cardan is even more beautiful than the rest. I hate him more than all the others. I hate him so much that sometimes when I look at him, I can hardly breathe.

Jude was seven years old when her parents were murdered and she and her two sisters were stolen away to live in the treacherous High Court of Faerie. Ten years later, Jude wants nothing more than to belong there, despite her mortality. But many of the fey despise humans. Especially Prince Cardan, the youngest and wickedest son of the High King.

To win a place at the Court, she must defy him–and face the consequences.

In doing so, she becomes embroiled in palace intrigues and deceptions, discovering her own capacity for bloodshed. But as civil war threatens to drown the Courts of Faerie in violence, Jude will need to risk her life in a dangerous alliance to save her sisters, and Faerie itself.
Why I'm Waiting: Holly Black fans, are you out there? How excited are you for this book? This HB fan is ready to go back to the scary faeries!
What are you waiting for this week?