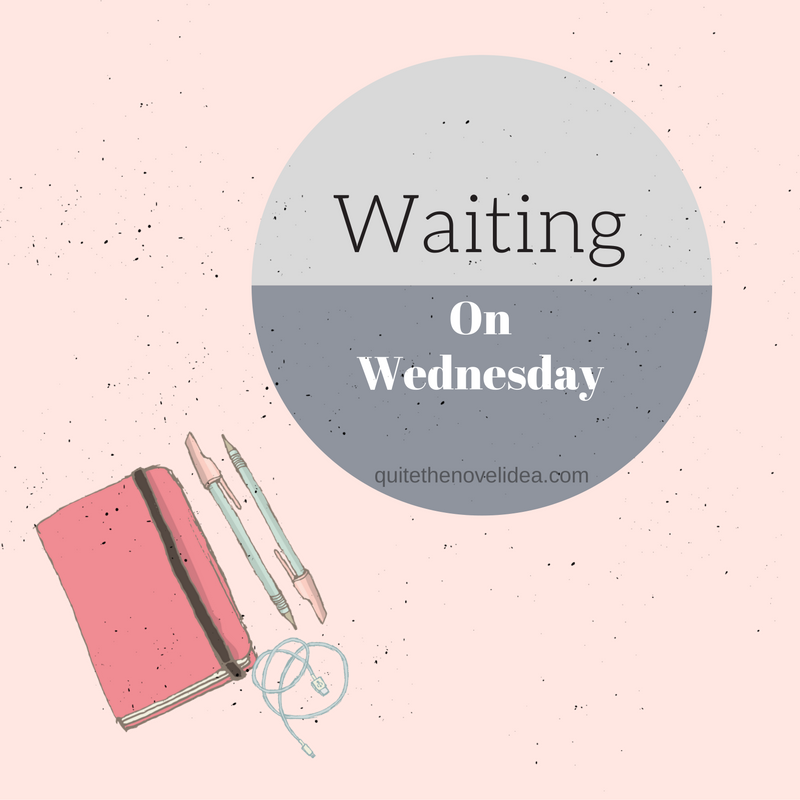 Waiting on Wednesday is a meme hosted by Jill at Breaking the Spine in which we have the opportunity to let others know about books that we are eagerly waiting for.
Bee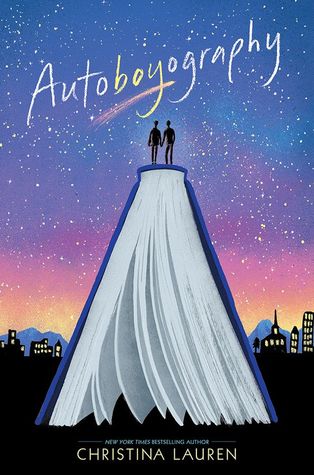 Autoboyography
by
Christina Lauren
Published on
September 12th 2017
by
Simon & Schuster Books for Young Readers
Genres:
Young Adult
,
Contemporary
,
Romance
,
LGBT
Goodreads
Also by this author:
Roomies
Fangirl meets Simon vs. the Homo Sapiens Agenda in this funny and poignant coming-of-age novel from New York Times bestselling author Christina Lauren about two boys who fall in love in a writing class—one from a progressive family and the other from a conservative religious community.

Three years ago, Tanner Scott's family relocated from California to Utah, a move that nudged the bisexual teen temporarily back into the closet. Now, with one semester of high school to go, and no obstacles between him and out-of-state college freedom, Tanner plans to coast through his remaining classes and clear out of Utah.

But when his best friend Autumn dares him to take Provo High's prestigious Seminar—where honor roll students diligently toil to draft a book in a semester—Tanner can't resist going against his better judgment and having a go, if only to prove to Autumn how silly the whole thing is. Writing a book in four months sounds simple. Four months is an eternity.

It turns out, Tanner is only partly right: four months is a long time. After all, it takes only one second for him to notice Sebastian Brother, the Mormon prodigy who sold his own Seminar novel the year before and who now mentors the class. And it takes less than a month for Tanner to fall completely in love with him.
Why I'm waiting: YA Contemporary. With a gay romance. Set in a writing class. Compared to Fangirl and Simon VS. EHM… IS THIS WRITTEN FOR ME OR WHAT??
Liza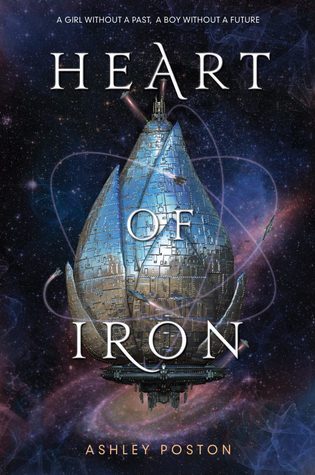 Heart of Iron
by
Ashley Poston
Published on
February 13th 2018
by
Balzer + Bray
Genres:
Young Adult
,
Science Fiction
Goodreads
Also by this author:
Geekerella
An action-packed tale full of romance, royalty, and adventure, inspired by the story of Anastasia. Perfect for fans of Six of Crows, Cinder, and the cult classic television show Firefly.

Seventeen-year-old Ana is a scoundrel by nurture and an outlaw by nature. Found as a child drifting through space with a sentient android called D09, Ana was saved by a fearsome space captain and the grizzled crew she now calls family. But D09—one of the last remaining illegal Metals—has been glitching, and Ana will stop at nothing to find a way to fix him.

Ana's desperate effort to save D09 leads her on a quest to steal the coordinates to a lost ship that could offer all the answers. But at the last moment, a spoiled Ironblood boy beats Ana to her prize. He has his own reasons for taking the coordinates, and he doesn't care what he'll sacrifice to keep them.

When everything goes wrong, she and the Ironblood end up as fugitives on the run. Now their entire kingdom is after them—and the coordinates—and not everyone wants them captured alive.

What they find in a lost corner of the universe will change all their lives—and unearth dangerous secrets. But when a darkness from Ana's past returns, she must face an impossible choice: does she protect a kingdom that wants her dead or save the Metal boy she loves?
Why I'm waiting: Such a pretty cover, right? Sci-fi with what it seems is a strong heroine… Can't wait!
Leah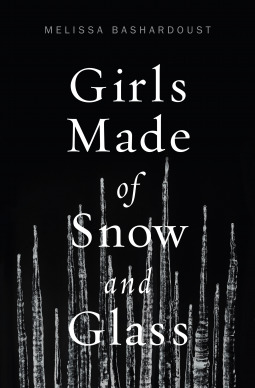 Girls Made of Snow and Glass
by
Melissa Bashardoust
Published on
September 5th 2017
by
Flatiron Books
Genres:
Young Adult
,
Fantasy
,
Retelling
Goodreads
Also by this author:
Girls Made of Snow and Glass
,
Girl, Serpent, Thorn
Frozen meets The Bloody Chamber in this feminist fantasy reimagining of the Snow White fairytale

At sixteen, Mina's mother is dead, her magician father is vicious, and her silent heart has never beat with love for anyone—has never beat at all, in fact, but she'd always thought that fact normal. She never guessed that her father cut out her heart and replaced it with one of glass. When she moves to Whitespring Castle and sees its king for the first time, Mina forms a plan: win the king's heart with her beauty, become queen, and finally know love. The only catch is that she'll have to become a stepmother.

Fifteen-year-old Lynet looks just like her late mother, and one day she discovers why: a magician created her out of snow in the dead queen's image, at her father's order. But despite being the dead queen made flesh, Lynet would rather be like her fierce and regal stepmother, Mina. She gets her wish when her father makes Lynet queen of the southern territories, displacing Mina. Now Mina is starting to look at Lynet with something like hatred, and Lynet must decide what to do—and who to be—to win back the only mother she's ever known…or else defeat her once and for all.

Entwining the stories of both Lynet and Mina in the past and present, Girls Made of Snow and Glass traces the relationship of two young women doomed to be rivals from the start. Only one can win all, while the other must lose everything—unless both can find a way to reshape themselves and their story.
Why I'm waiting: This retelling of Snow White looks so mysterious. I can't wait to see how the story unfolds.
What are you waiting for this week?
Save
Save