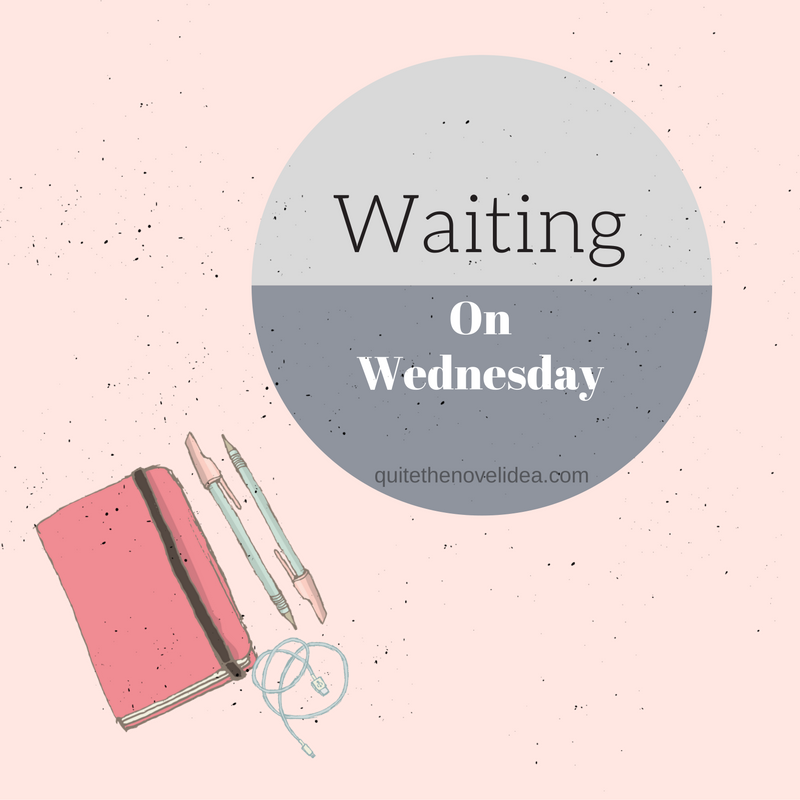 Waiting on Wednesday is a meme hosted by Jill at Breaking the Spine in which we have the opportunity to let others know about books that we are eagerly waiting for.
Bee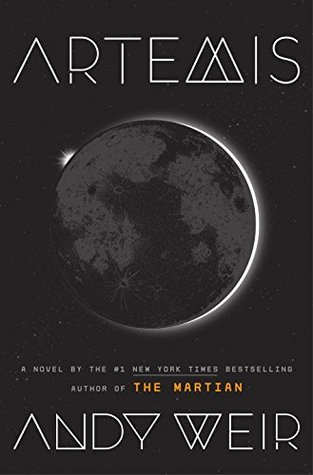 Artemis
by Andy Weir
Published on November 14th 2017
by Crown Publishers
Genres: Science Fiction
Goodreads

The bestselling author of The Martian returns with an irresistible new near-future thriller—a heist story set on the moon

Jazz Bashara is a criminal.

Well, sort of. Life on Artemis, the first and only city on the moon, is tough if you're not a rich tourist or an eccentric billionaire. So smuggling in the occasional harmless bit of contraband barely counts, right? Not when you've got debts to pay and your job as a porter barely covers the rent.

Everything changes when Jazz sees the chance to commit the perfect crime, with a reward too lucrative to turn down. But pulling off the impossible is just the start of her problems, as she learns that she's stepped square into a conspiracy for control of Artemis itself—and that now, her only chance at survival lies in a gambit even riskier than the first.
Why I'm waiting: You may be thinking: "BEE THIS IS ADULT. WHY NO YA?????" I'll tell you why. 1) it's written by Andy Weir, who wrote The Martian, which to be honest, I haven't finished because the math in the book went way over my head. (in the movie it was okay and I actually loved that movie, so…) But I loved his humor and writing style. And 2) It's a HEIST. STORY. SET. ON. THE. MOON. I mean… yes please.
Liza
Eight Simple Rules for Dating a Dragon
by Kerrelyn Sparks
Series: The Embraced #3
Published on March 27th 2018
by St. Martin's Press
Genres: Paranormal, Romance
Goodreads

Also by this author:
How to Tame a Beast in Seven Days (The Embraced, #1)
,
How to Tame a Beast in Seven Days
,
So I Married a Sorcerer (The Embraced, #2)
From the brilliant imagination of Kerrelyn Sparks comes a bold new fantasy romance series in which passion and magic collide. Behold the Embraced…

Gwennore has a talent. An Elf able to track down the cause of an illness and heal it, she's a valuable asset to her people. But when the kidnapping of a young girl thrusts Gwennore into the very heart of the realm of the dragons, she discovers not only a place of power and magic, but also a haunted land, plagued by an ancient curse that all but ensures extinction to the royal family. But when she meets the smoldering General Silas Dravenko, they strike a bargain—save the country from its cursed illness, and he will return the kidnapped girl. She's been raised never to trust a dragon, but never did making a deal with the devil feel so good…

Silas has no way of curing the family he's loyally served for years. But when a beautiful elf, long considered the enemy of the dragons, comes bursting into his world, Silas is awakened to passion and desire in a way he's never felt before. But can he trust a sworn enemy to save the very existence he holds dear? And can their love survive those that threaten to tear them apart?
Why I'm waiting: Yes, an adult book and the third in the Embraced series which I've loved so far.  I can't wait for the next story!
Leah
Batman: Nightwalker
by Marie Lu
Series: DC Icons #2
Published on January 2nd 2018
by Random House Books for Young Readers
Genres: Young Adult, Fantasy
Goodreads

Also by this author:
Legend
Before he was Batman, he was Bruce Wayne. A reckless boy willing to break the rules for a girl who may be his worst enemy.

The Nightwalkers are terrorizing Gotham City, and Bruce Wayne is next on their list.

One by one, the city's elites are being executed as their mansions' security systems turn against them, trapping them like prey. Meanwhile, Bruce is turning eighteen and about to inherit his family's fortune, not to mention the keys to Wayne Enterprises and all the tech gadgetry his heart could ever desire. But after a run-in with the police, he's forced to do community service at Arkham Asylum, the infamous prison that holds the city's most brutal criminals.

Madeleine Wallace is a brilliant killer . . . and Bruce's only hope.

In Arkham, Bruce meets Madeleine, a brilliant girl with ties to the Nightwalkers. What is she hiding? And why will she speak only to Bruce? Madeleine is the mystery Bruce must unravel. But is he getting her to divulge her secrets, or is he feeding her the information she needs to bring Gotham City to its knees? Bruce will walk the dark line between trust and betrayal as the Nightwalkers circle closer.
Why I'm waiting: There are not enough words in this world to describe my love for Batman. 😀 I need this look at Bruce Wayne's teen years yesterday!
What are you waiting for this week?
Save
Bee (born as Bieke) is 27 years old and from Belgium. (No she won't send waffles.) She's a strange, nerdy and anxious creature floating around somewhere on the ace spectrum. Oh, and she also writes books as Nelly B. Jones. Or tries to anyway. You can also find her on Novel Ink.