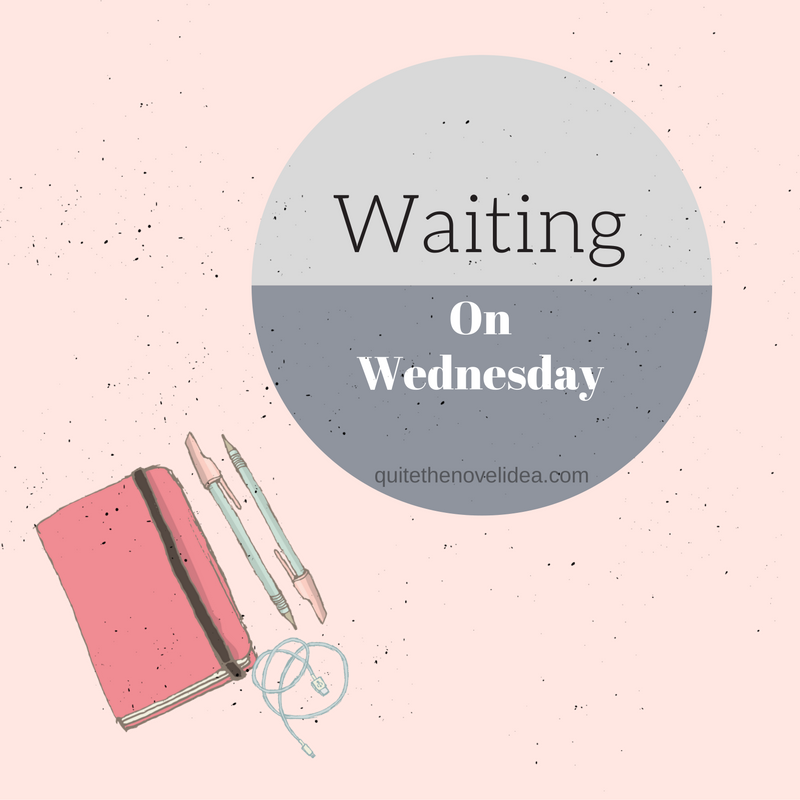 Waiting on Wednesday is a meme hosted by Jill at Breaking the Spine in which we have the opportunity to let others know about books that we are eagerly waiting for.
Bee
Release
by
Patrick Ness
Published on
May 4th 2017
by
Walker
Genres:
Young Adult
,
Contemporary
,
LGBT
Goodreads
Also by this author:
The Rest of Us Just Live Here
,
The Knife Of Never Letting Go
,
Release
Inspired by Mrs Dalloway and Judy Blume's Forever, Release is one day in the life of Adam Thorn, 17. It's a big day. Things go wrong. It's intense, and all the while, weirdness approaches...

Adam Thorn is having what will turn out to be the most unsettling, difficult day of his life, with relationships fracturing, a harrowing incident at work, and a showdown between this gay teen and his preacher father that changes everything. It's a day of confrontation, running, sex, love, heartbreak, and maybe, just maybe, hope. He won't come out of it unchanged. And all the while, lurking at the edges of the story, something extraordinary and unsettling is on a collision course.
Why I'm waiting: It's Patrick Ness. I haven't read all of his books, but I've read enough to know that I must have this. Also it's an LGBT book. So naturally I want to read it.
Liza
The Hummingbird Heart
by
A.G. Howard
Series:
Haunted Hearts Legacy #2
Published on
August 2017
Genres:
New Adult
,
Fantasy
,
Historical Fiction
Goodreads
Also by this author:
Splintered
,
Unhinged
,
Splintered
,
Ensnared
,
The Architect of Song
Set 19 years after The Architect of Song.

Shortly after escaping a circus tragedy, young Italian orphan, Willow Antoniette, seeks refuge at The Manor of Diversions—a holiday resort in England born of a ghost story. For eleven years, she's raised alongside the children of the resort's owners: Julian, his twin brother, Nick, and their younger sister Emilia. Now that Willow is of marriable age, she's determined to escape finishing school along with everyone's efforts to make her a proper lady. The only man she wants to spend her life with is Julian, after all. Yet how can she tell him, when he thinks of her as nothing but a friend?

As a machinist and engineer, Julian Thornton prefers a governable life. He can't allow his ever-deepening attraction for Willow to distract from his amusement park plans to lure a younger, wealthier clientele to their family's resort. In hopes to escape Willow and find investors, Julian sets off on a transatlantic ocean liner headed for the St. Louis World's Fair, unaware Willow has secretly stowed away on the same ship.

A tiny, mute orphan named Newton and a pair of haunted Italian shoes bring Willow and Julian face to face on deck. Forced to work together to solve the mystery of Newton and his vindictive, ghostly companion, Julian and Willow can no longer fight their untapped passions. However, time to admit their true feelings is running out, for the ghost and her murderer have enlisted them as unsuspecting pawns in a karmic game of cat-and-mouse that could cost all of them their lives.
Why I'm waiting: I really liked The Architect of Song and this is a companion novel set in the same world, so I cannot wait to revisit it.
Effie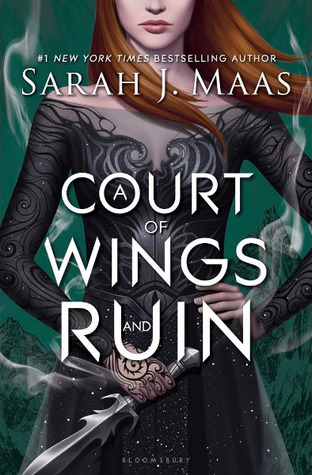 A Court of Wings and Ruin
by
Sarah J. Maas
Series:
A Court of Thorns and Roses #3
Published on
May 2nd 2017
by
Bloomsbury USA Childrens
Genres:
Young Adult
,
Fantasy
Goodreads
Also by this author:
Throne of Glass
,
Crown of Midnight
,
Throne of Glass
,
Crown of Midnight
,
Heir of Fire
Looming war threatens all Feyre holds dear in the third volume of the #1 New York Times bestselling A Court of Thorns and Roses series.

Feyre has returned to the Spring Court, determined to gather information on Tamlin's maneuverings and the invading king threatening to bring Prythian to its knees. But to do so she must play a deadly game of deceit-and one slip may spell doom not only for Feyre, but for her world as well.

As war bears down upon them all, Feyre must decide who to trust amongst the dazzling and lethal High Lords-and hunt for allies in unexpected places.

In this thrilling third book in the #1 New York Times bestselling series from Sarah J. Maas, the earth will be painted red as mighty armies grapple for power over the one thing that could destroy them all.
Why I'm waiting: BECAUSE IT IS SARAH J. MAAS AND I NEED TO KNOW HOW IT CONTINUES!!! I've been obsessed with these books since they first came out and I cannot wait for this one to finally get here.
What are you waiting for this week?
Latest posts by Bee, Liza & Leah
(see all)