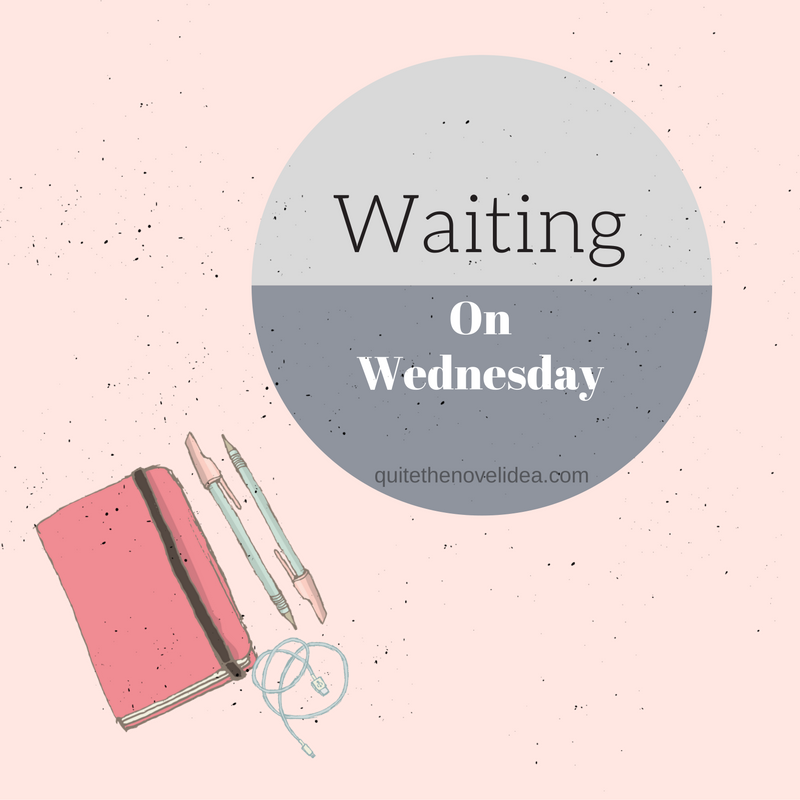 Waiting on Wednesday is a meme hosted by Jill at Breaking the Spine in which we have the opportunity to let others know about books that we are eagerly waiting for.
Bee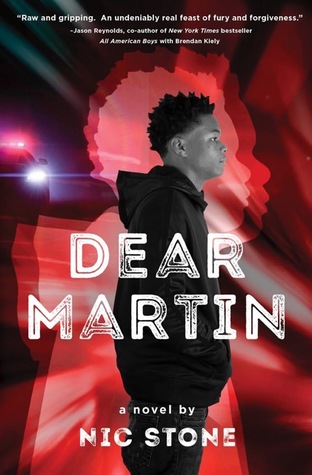 Dear Martin
by
Nic Stone
Published on
October 17th 2017
by
Crown Books for Young Readers
Genres:
Young Adult
,
Contemporary
Goodreads
Nic Stone joins industry giants Jason Reynolds and Walter Dean Myers as she boldly tackles American race relations in this stunning debut.

Justyce McAllister is top of his class, captain of the debate team, and set for the Ivy League next year—but none of that matters to the police officer who just put him in handcuffs. He is eventually released without charges (or an apology), but the incident has Justyce spooked. Despite leaving his rough neighborhood, he can't seem to escape the scorn of his former peers or the attitude of his prep school classmates. The only exception: Sarah Jane, Justyce's gorgeous—and white—debate partner he wishes he didn't have a thing for.

Struggling to cope with it all, Justyce starts a journal to Dr. Martin Luther King Jr. But do Dr. King's teachings hold up in the modern world? Justyce isn't so sure.

Then comes the day Justyce goes driving with his best friend, Manny, windows rolled down, music turned up. Way up. Much to the fury of the white off-duty cop beside them. Words fly. Shots are fired. And Justyce and Manny get caught in the crosshairs. In that media fallout, it's Justyce who is under attack. The truth of what happened that night—some would kill to know. Justyce is dying to forget.
Why I'm waiting: This just sounds like it could pack a serious punch. It sounds real and relatable and if it's anything like the last realistic book with current themes similar to this one (The Hate U Give) it'll be fantastic. We need more books like these. So YAS. Give it to me plz.
Liza
The League of American Traitors
by
Matthew Landis
Published on
August 8th 2017
by
Sky Pony Press
Genres:
Young Adult
,
Historical Fiction
Goodreads
National Treasure meets Hamilton in a breathless history-based thriller from an outstanding new voice.

Those who don't know history are destined to repeat it. . . .

When seventeen year-old Jasper is approached at the funeral of his deadbeat father by a man claiming to be an associate of his deceased parents, he's thrust into a world of secrets tied to America's history—and he's right at the heart of it.

First, Jasper finds out he is the sole surviving descendant of Benedict Arnold, the most notorious traitor in American history. Then he learns that his father's death was no accident. Jasper is at the center of a war that has been going on for centuries, in which the descendants of the heroes and traitors of the American Revolution still duel to the death for the sake of their honor.

His only hope to escape his dangerous fate on his eighteenth birthday? Take up the research his father was pursuing at the time of his death, to clear Arnold's name.

Whisked off to a boarding school populated by other descendants of notorious American traitors, it's a race to discover the truth. But if Jasper doesn't find a way to uncover the evidence his father was hunting for, he may end up paying for the sins of his forefathers with his own life.

Like a mash-up of National Treasure and Hamilton, Matthew Landis's debut spins the what-ifs of American history into a heart-pounding thriller steeped in conspiracy, clue hunting, and danger.
Why I'm waiting: This book sounds just like the movie National Treasure with teens… What's not to like?
What are you waiting for this week?
Latest posts by Bee, Liza & Leah
(see all)