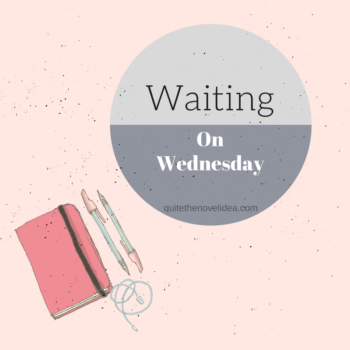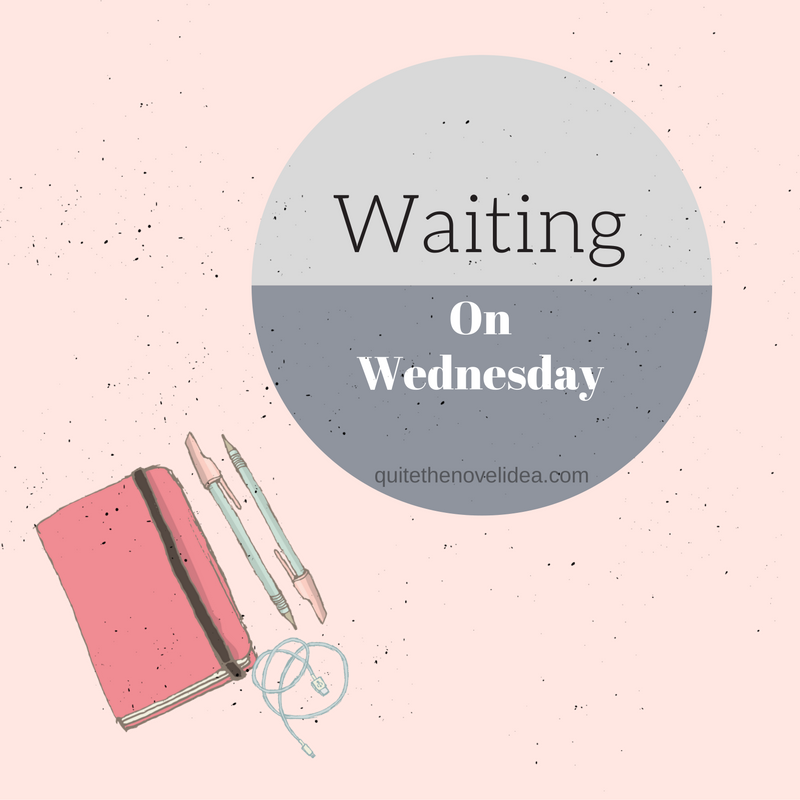 Waiting on Wednesday is a meme hosted by Jill at Breaking the Spine in which we have the opportunity to let others know about books that we are eagerly waiting for
Bee
Sea Witch
by
Sarah Henning
Pages:
368
Published on
July 31st 2018
by
Katherine Tegen Books
Goodreads
Also by this author:
Sea Witch
Everyone knows what happens in the end.A mermaid, a prince, a true love's kiss.But before that young siren's tale, there were three friends.One feared, one royal, and one already dead.

~~~~~~~~~~

Ever since her best friend, Anna, drowned, Evie has been an outcast in her small fishing town. A freak. A curse. A witch.

A girl with an uncanny resemblance to Anna appears offshore and, though the girl denies it, Evie is convinced that her best friend actually survived. That her own magic wasn't so powerless after all. And, as the two girls catch the eyes—and hearts—of two charming princes, Evie believes that she might finally have a chance at her own happily ever after.

But her new friend has secrets of her own. She can't stay in Havnestad, or on two legs, unless Evie finds a way to help her. Now Evie will do anything to save her friend's humanity, along with her prince's heart—harnessing the power of her magic, her ocean, and her love until she discovers, too late, the truth of her bargain.

The rise of Hans Christian Andersen's iconic villainess is a heart-wrenching story of friendship, betrayal, and a girl pushed beyond her limits—to become a monster.
Why I'm Waiting: Hello, have you read the blurb and seen that cover? I mean… This one speaks for itself people.
Leah
The Way You Make Me Feel
by
Maurene Goo
Pages:
288
Published on
May 8th 2018
Goodreads
From the author of I Believe in a Thing Called Love, a laugh-out-loud story of summer love, new friendships, and one unique food truck.

Clara Shin lives for pranks and disruption. When she takes one joke too far, her dad sentences her to a summer working on his food truck, the KoBra, alongside her uptight classmate Rose Carver. Not the carefree summer Clara had imagined. But maybe Rose isn't so bad. Maybe the boy named Hamlet (yes, Hamlet) crushing on her is pretty cute. Maybe Clara actually feels invested in her dad's business. What if taking this summer seriously means that Clara has to leave her old self behind? With her signature warmth and humor, Maurene Goo delivers a relatable story of falling in love and finding yourself in the places you'd never thought to look.
Why I'm Waiting: Asian main character and that stunning cover for the win!
Liza
Beast: A Tale of Love and Revenge
by
Lisa Jensen
Pages:
352
Published on
July 10th 2018
by
Candlewick Press
Goodreads
They say Château Beaumont is cursed. But servant-girl Lucie can't believe such foolishness about handsome Jean-Loup Henri Christian LeNoir, Chevalier de Beaumont, master of the estate. The chevalier's cruelty is soon revealed, however, and Lucie vows to see him suffer. A wisewoman grants her wish, with a spell that transforms Jean-Loup into monstrous-looking Beast, reflecting the monster he is inside.

But Beast is nothing like the chevalier. Jean-Loup would never patiently tend his roses; Jean-Loup would never attempt poetry; Jean-Loup would never express remorse for the wrong done to Lucie. Gradually, Lucie realizes that Beast is an entirely different creature from the handsome chevalier, with a heart more human than Jean-Loup's ever was.

Lucie dares to hope that noble Beast has permanently replaced the cruel Jean-Loup — until an innocent beauty arrives at Beast's château with the power to break the spell.

Lisa Jensen's multilayered novel will make you question all you think you know about beauty, beastliness, and happily ever after.
Why I'm Waiting:  You all know I love anything Beauty and the Beast, right?
What are you waiting for this week?