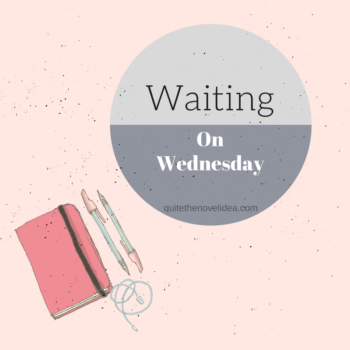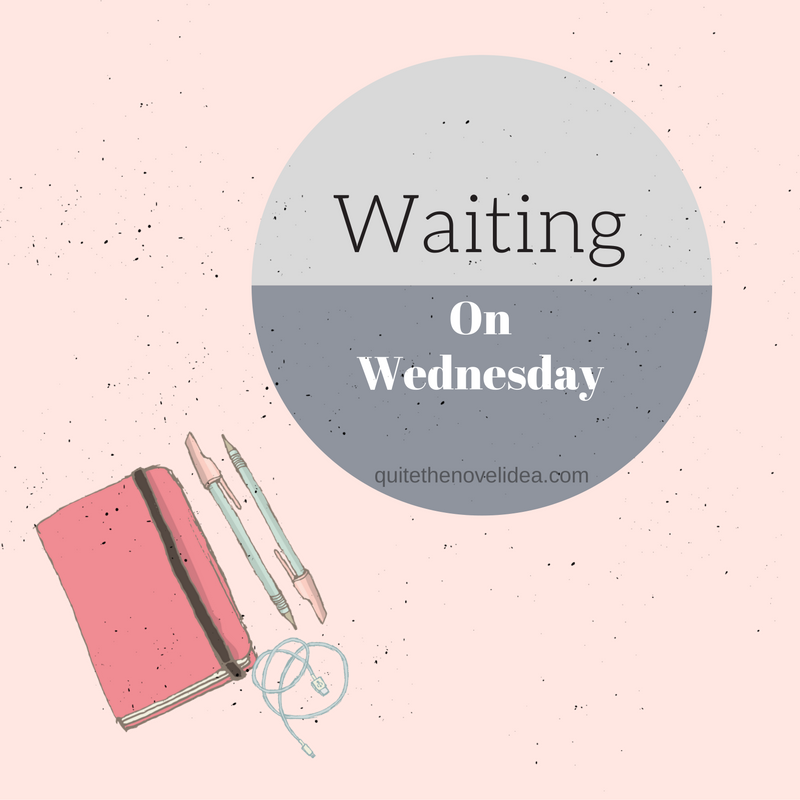 Waiting on Wednesday is a meme hosted by Wishful Endings, in which we have the opportunity to let others know about books that we are eagerly waiting for
Bee
The Owls Have Come To Take Us Away
by
Ronald L. Smith
Published on
February 19th 2019
by
Clarion Books
Genres:
Middle Grade
,
Horror
Goodreads
Also by this author:
Hoodoo
,
The Owls Have Come to Take Us Away
In this delightfully creepy novel from Coretta Scott King/John Steptoe New Talent Award winner Ronald L. Smith, twelve-year-old Simon thinks he was abducted by aliens. But is it real, or just his over-active imagination? Perfect for fans of Mary Downing Hahn and Louis Sachar.

Twelve-year-old Simon is obsessed with aliens. The ones who take people and do experiments. When he's too worried about them to sleep, he listens to the owls hoot outside. Owls that have the same eyes as aliens—dark and foreboding.

Then something strange happens on a camping trip, and Simon begins to suspect he's been abducted. But is it real, or just the overactive imagination of a kid who loves fantasy and role-playing games and is the target of bullies and his father's scorn?

Even readers who don't believe in UFOs will relate to the universal kid feeling of not being taken seriously by adults that deepens this deliciously scary tale.
Why I'm Waiting: I love Middle Grade books and occasionally I do love creepy, scary books and this one just sounds fantastic! Also that cover is gorgeous and I want to hang it on my wall like a poster.
Liza
Our Stories, Our Voices
by
Amy Reed
Published on
August 14th 2018
by
Simon Pulse
Genres:
Anthologies
,
Nonfiction
Goodreads
From Amy Reed, Ellen Hopkins, Amber Smith, Sandhya Menon, and more of your favorite YA authors comes an anthology of essays that explore the diverse experiences of injustice, empowerment, and growing up female in America.

This collection of twenty-one essays from major YA authors—including award-winning and bestselling writers—touches on a powerful range of topics related to growing up female in today's America, and the intersection with race, religion, and ethnicity. Sure to inspire hope and solidarity to anyone who reads it, Our Stories, Our Voices belongs on every young woman's shelf.

This anthology features essays from Martha Brockenbrough, Jaye Robin Brown, Sona Charaipotra, Brandy Colbert, Somaiya Daud, Christine Day, Alexandra Duncan, Ilene Wong (I.W.) Gregorio, Maurene Goo. Ellen Hopkins, Stephanie Kuehnert, Nina LaCour, Anna-Marie McLemore, Sandhya Menon, Hannah Moskowitz, Julie Murphy, Aisha Saeed, Jenny Torres Sanchez, Amber Smith, and Tracy Walker.
Why I'm Waiting: Because it's a current topic and it creates awareness and tolerance among young adults of diversity.
Leah
For a Muse of Fire
by
Heidi Heilig
Series:
For a Muse of Fire #1
Published on
September 25th 2018
by
Greenwillow Books
Genres:
Young Adult
,
Fantasy
Goodreads
Also by this author:
The Girl From Everywhere
A young woman with a dangerous power she barely understands. A smuggler with secrets of his own. A country torn between a merciless colonial army, a terrifying tyrant, and a feared rebel leader.

The first book in a new trilogy from the acclaimed Heidi Heilig blends traditional storytelling with ephemera for a lush, page-turning tale of escape and rebellion. For a Muse of Fire will captivate fans of Sabaa Tahir, Leigh Bardugo, and Renée Ahdieh.

Jetta's family is famed as the most talented troupe of shadow players in the land. With Jetta behind the scrim, their puppets seem to move without string or stick—a trade secret, they say. In truth, Jetta can see the souls of the recently departed and bind them to the puppets with her blood. But the old ways are forbidden ever since the colonial army conquered their country, so Jetta must never show, never tell. Her skill and fame are her family's way to earn a spot aboard the royal ship to Aquitan, where shadow plays are the latest rage, and where rumor has it the Mad King has a spring that cures his ills. Because seeing spirits is not the only thing that plagues Jetta. But as rebellion seethes and as Jetta meets a young smuggler, she will face truths and decisions that she never imagined—and safety will never seem so far away.

Heidi Heilig creates a vivid, rich world inspired by Asian cultures and French colonialism. Her characters are equally complex and nuanced, including the bipolar heroine. Told from Jetta's first-person point-of-view, as well as chapters written as play scripts and ephemera such as telegrams and letters, For a Muse of Fire is an engrossing journey that weaves magic, simmering romance, and the deep bonds of family with the high stakes of epic adventure.
Why I'm Waiting: The premise sounds so epic, and that cover is a wonder!
What are you waiting for this week?