It's Unpopular Opinion time! I saw this tag floating around on booktube (started by TheBookArcher). Unpopular Opinions can be tricky (see my discussion post about that here) but I love tags and really wanted to do it, so here we go!
A popular book or book series you didn't like
There are a few books I didn't like as much as I thought I would (Beautiful Creatures, Caraval, Shiver, the Shades of Magic series), but the Divergent trilogy comes to mind first. I like the possibilities the first book presented–the factions, the conflict, but all of the ideas never fully gelled for me. It felt like the plot didn't know what it wanted to do after a time. There was so much hype about this series, too. I DNFed Allegiant and haven't looked back since.
A popular book or series that everyone else seems to hate but you love
It seems like people are divided on Holly Black's Modern Faerie Tales series, mostly leaning toward not liking the books. I enjoyed the dangerous faeries and the flawed main characters. Plus, two of the characters make cameos in The Cruel Prince, Holly's latest book!
AN OTP you didn't like
Ana and Christian are a big NO for me. There is nothing romantic or sexy about this couple at all.
A popular book genre you hardly reach for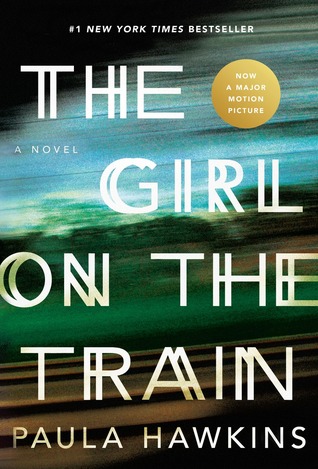 Thriller/Suspense.
A popular/beloved character you didn't like
I've tried understanding why people like St.Clair. What he does is not cool at all. View Spoiler »He emotionally cheats on his girlfriend with Anna, and any time his feelings for Anna get to be "too much," he runs back to his girlfriend! And he expects Anna to be okay with this! « Hide Spoiler
A popular author you can't seem to get into
I can't get into Colleen Hoover's books. I've tried several and DNFed most; I got through It Ends With Us, but I wasn't seeing what everyone else sees. What am I missing?
A popular book trope you're tired of seeing
Two words: Dead. Parent(s). If that's not a trope, then it should be. I feel like in 3 out of 4 books, there is/are dead parent(s).
A popular series you have no interest in reading
I tried reading first Selection book years ago, but it didn't grab my attention. I don't have the urge to pick it up again.
The saying goes, "The book is always better than the movie." But what movie or TV show do you prefer more than the movie?
Lord of the Rings! I saw the movies multiple times in theaters (13 times for the first one, 6 for the second, 2 for the third), and own both the theatrical cut versions as well as the extended versions (No regrets!) I will always have a special place in my heart for the films. As for the book…I not so successful getting in to it.
Do you have any unpopular bookish opinions? This is a judgement-free zone, so if you do, don't be shy. Let's talk!