Hi everyone!  I saw this tag in Elli's On the Other Site of Reality and decided that its been a while since I've done one of these tags and I also remembered that I like them 🙂  So here it goes!
Which Book Has Been On Your Shelf the Longest?
This is a difficult question because I've moved like ten times in my life and many books have been lost in the process.  I think that the longest in my shelf is:
What is Your Current Read, Your Last Read, and the Book You'll Read Next?
What Book Do You Keep Telling Yourself You'll Read But You Probably Wont?'
What Books Are You Saving for Retirement?
That's a bit far off, but I think I might just pick one author at a time and read everything 🙂
Last Page: Read it First or Wait Until the End?
Absolutely not!  I wouldn't dream of reading the last page.
Acknowledgements: Waste of Paper and Ink or Interesting?
I always read the acknowledgements.  I find them fascinating, sometimes funny, sometimes serious and others full of the feels.
Which Book Character Would You Switch Places With?
Elizabeth Bennett.  Since my name is Elizabeth, I'm halfway there 🙂
Is There a Book That Reminds You of Something Specific? (Person, Place, Time, etc.)
Name an Interesting Book You Acquired in an Interesting Way.
An interesting way?  I'm not sure.  I usually buy books or get ARCs or trade or they are given to me as gifts.  How about swap at the library in Idaho?  In that case:
Have You Ever Given a Book Away for a Special Reason to a Special Person?
I give books away all the time.  To my kids, friends and family, and I also donate books when I purged by bookshelves.
Which Book Has Been With You the Most Places?
 I usually travel with eBooks (my Kindle or iPad) when I travel, so what comes to mind is my bible, since it has moved with me from place to place to place.
Any Required High School Reading That Wasn't So Bad Years Later?
Have You Ever Read a Dan Brown Book?
Yes! Both of these: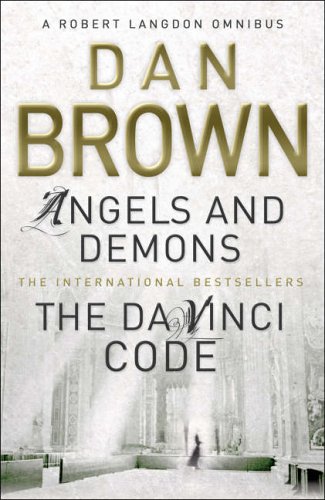 Have You Ever Read a Book That Made You Hungry?
Who is the Person Whose Bookish Advice You'll Always Take?
I have a few: Bee, Nereyda, Nick and Alyssa.
Is There a Book You Love Even Though it's Out of Your Comfort Zone?
Probably quite a few. The first that comes to mind is Rick Yancey's Monstrumologist since it's horror and that's usually not my thing.
I'm not tagging anyone, but please feel free to join the fun if you want 🙂