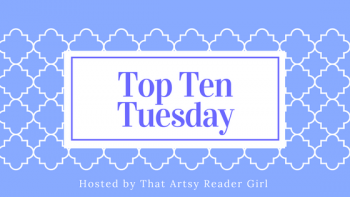 Happy Tuesday, everyone! Top Ten Tuesday is hosted by That Artsy Reader Girl.
Hello, bibliophiles! It's pretty obvious that we adore books and stories. It's also pretty obvious that we have tell-tale signs of this adoration. How many of these do you relate to?
You know you're a book lover when–
People always catch you reading
This happens at work at lot when I'm on break or at the circulation desk. It's actually a great conversation starter with patrons.
You have a list of bookstores and libraries around the world you want to visit
I have my bucket list of places and am always searching for more to add.
A 500+ page book is no big deal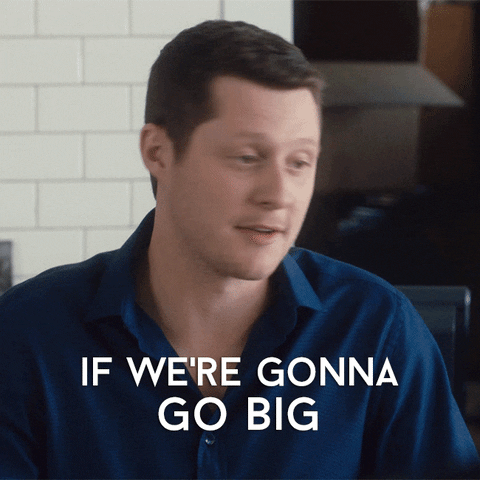 This book is 760 pages long and you think I can't finish it over the weekend? *cracks knuckles* Challenge excepted.
You don't control your TBR list, your TBR list controls you
I'm buried in books from my impulsive, buy-everything-because-what-is-saving buying days. Goodreads is no help as it allows you to fill your virtual shelves with titles you want to read. S.O.S. from this never-ending list!
Family and/or friends don't know what to give you for your birthday or holidays, so they give you bookstore gift cards
Thank you, family and friends, for supporting your bookworm's love.
You can't imagine going anywhere without a book…or two…or six…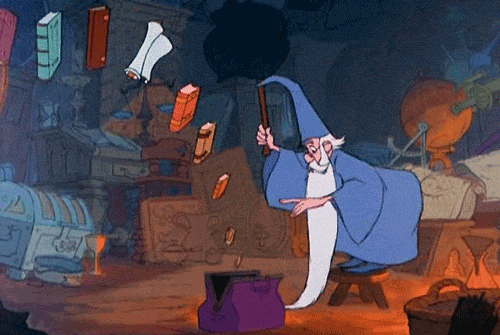 Whenever I travel, I now pack at least two books with me. I know some people always carry a book in their car or purse for emergencies.
(Maybe) you have more than one copy of a favorite book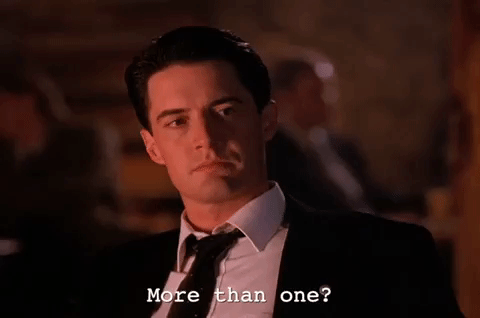 If you have the resources, maybe you have multiple copies of your favorite novel or nonfiction. I think I've mentioned it before, but I have two copies of Neil Gaiman's The Graveyard Book.
(Maybe) you also have a special edition of a book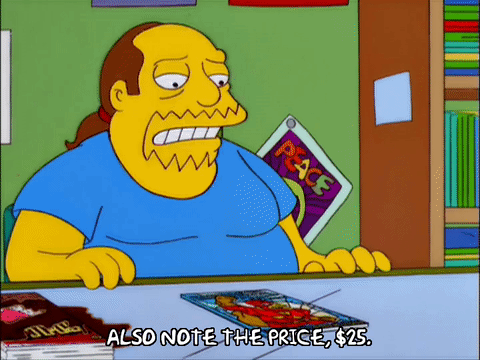 Similarly with the multiple copies, if you have the resources to get that unicorn of a book (maybe it has an embossed cover or sprayed edges, etc.), you've added it to your shelf.
You can admit to cancelling plans to read
I took vacation time to stay home and read the last book in Marissa Meyer's Lunar Chronicles series. I've postponed lunches with friends to finish a book I had started.
You've smelled a book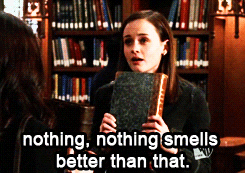 I'm not judging. I've done this, too.
Fictional places or people come to mean a lot to you
I think we all have at least one character that has a special place in our hearts, or one place we'd love to visit.
You spend a lot of time thinking of the book you're reading
Good or bad, a book can bring out emotions in you. It's the best when the book resonated with you in some way.
You have library cards for different library systems
I have 8. That's all I'm going to say. 🙂
How many of these do you relate to? How do you know you're a book lover?