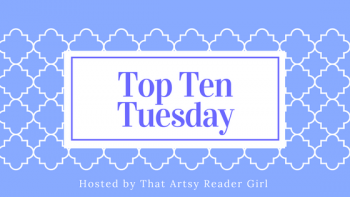 Hello, everyone! Well, I blanked on recommendations for rainy day reads (the topic for today's Top Ten), so in the interest of staying on theme–kind of– I thought we'd take a look at some beautiful covers with water as the feature. There were too many good ones–because I am a cover fiend–and therefore this list is going to be longer than my previous ones. Enjoy!
Middle Grade
Snowglobe by Amy Wilson
A Crack in the Sea by H.M. Bowman
The Land of Neverendings by Kate Saunders
Beyond the Bright Sea by Lauren Wolk
City of Islands by Kali Wallace
August Isle by Ali Standish
The Friendship Lie by Rebecca Donnelly
Ruby in the Sky by Jeanne Zulick Ferruolo (this is ice, but it's water, so it counts :))
Young Adult
(Fun fact: while looking for YA books featuring water, I noticed a large majority of them featured girls in flowing gowns. But you know what? Water and gowns are a cool combo.)
Teardrop by Lauren Kate
Songs from the Deep by Kelly Powell
Seven Tears into the Sea by Terri Farley
The Mermaid's Mirror by L.K. Madigan
Across a Star-Swept Sea by Diana Peterfreund
The Wicked King by Holly Black
Shadowsong by S. Jae-Jones
Deep Blue by Jennifer Donnelly
Adult
The Bookshop at Water's End by Patti Callahan Henry
Truly Madly Guilty by Liane Moriarty
Once Upon a River by Diane Setterfeld
Mermaid by Carolyn Turgeon
What are your favorite covers that feature water? It could be the ocean or a sea, rivers, lakes, rain, snow.