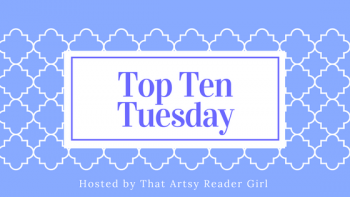 Happy Tuesday, everyone! Top Ten Tuesday is hosted by That Artsy Reader Girl.
These are uncertain times for everyone. With the global concern about the COVID-19 virus, many countries are issuing a shelter at home order. My home state is one of these. I was going through a lot of emotions over the past week and half: sadness, fear, anxiety. I'm also hopeful. Let's all do what we can to keep people healthy, body and spirit.
Which brings me to today's Top Ten.
I like food. Good food can take you on sensory journeys. Good fictional food makes you weep that the delicious concoction mentioned on the page doesn't exist for you to taste (although in some special cases, it does!) Today we're going on a virtual food trip. Grab your utensils, get your napkins, and let's go sample some treats!
Butterbeer
Of course I have to mention the wonder of wonders that is butterbeer! When this drink was mentioned in the Harry Potter books, I paid attention. I wanted one. I always thought, well, at least I can imagine what butterbeer tastes like. When the Wizarding World of Harry Potter opened at Universal Studios, one of the first things I did when I got there was get this beverage. It tastes  like dreams come true. (Okay, it tastes like cool butterscotch, caramel, and vanilla bean.)


Roast beast
 I'm pretty sure roast beast is turkey. Maybe it's a mix of savory flavors. Paired with carrots, potatoes, and other roasted vegetables, it's the perfect feast food. Enjoy!


Lembas bread
Elven bread that makes you feel full with one bite is the perfect food when one's on a quest to destroy a ring. 


Bracing blueberry pie
All the pies mentioned in A Constellation of Roses sound good, but when you really need something to help with your doubts or fears, Bracing Blueberry with a dollop of fresh whipped cream is the way to go. This is a pretty timely pie if I do say so myself.

The Krabby Patty
This might look like a regular hamburger to the untrained eye. The krabby patty from Spongebob Squapants is supposed to be so good that the creator keeps its recipe a secret, one that's been tried to be stolen numerous times by competitors. Sounds worth a try!

Freeto Pie
One of the concoctions that caught my attention was Freeto Pie, which is, according to author Rainbow Rowell, a real-life thing.  A snack sized bag of Frito chips is cut open and the chips are topped with homemade chili and cheese. Sounds like something I'll have to try one of these days.

Honeyed fruits and nuts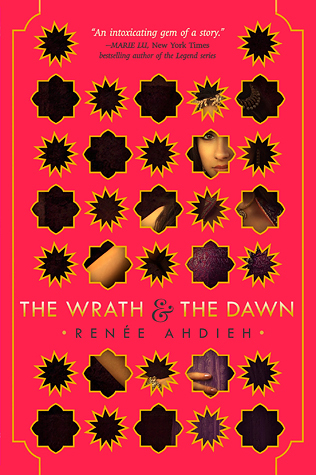 Not only is The Wrath and Dawn an enemies to lovers romance, it's also a food lover's delight. Honeyed fruits and nuts are mentioned in this book in sumptuous detail. Honeyed figs sounds like a delicious dessert! Fortunately, this is a real food item, so it's possible to make your own. 🙂

Gray Stuff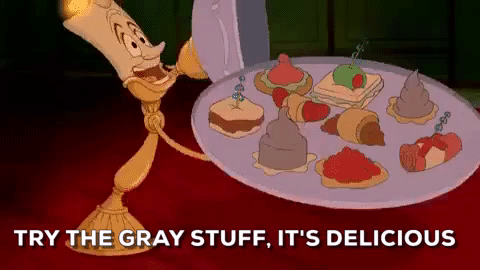 Gray…stuff? What exactly is gray stuff? It looks unappetizing but I want to try it? I first thought this whipped topping was some kind of spread, but I learned it's actually a sweet dessert. It just goes to show that you can't judge something by its appearance.
What's your favorite food, real or fictional?