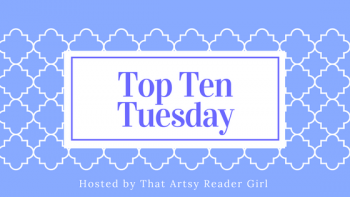 Top Ten Tuesday is hosted by That Artsy Reader Girl.
Hello, everyone! Today, we're taking another stroll down Memory Lane as I delve back into the first ten books I ever reviewed. I started reviewing books in 2002–I've been doing this for almost seventeen years! But, I clearly remember my leap into reviewing on Amazon in 2007, so I'll be using those books for this post.
Over the years, my reviewing style has changed into a more constructive format. Before, I had a flair for the dramatic (ex. OH MY GOD I LOOOOVE THIS BOOK!!!1!!) or (ex. This book sucked my will to live. DO NOT READ!!!1!!) but never gave a lot of reasons as to why I felt these ways. I gave out 5 stars like I was passing out candy at Halloween. Also, the genres of books have changed as well. I still read literary adult fiction and romance, but it's not my go-to genre like it used to be. I might still be a little dramatic, though. 🙂 Enjoy the list!
1–The Namesake by Jhumpa Lahiri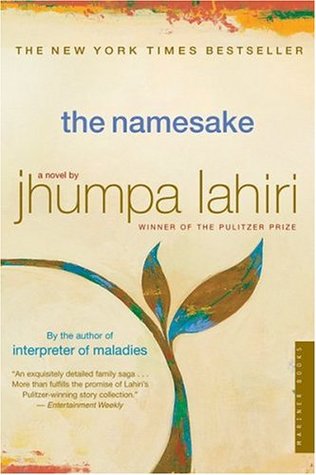 The "first" review! This was the book where, immediately after reading, I had to share my thoughts with others.
2–Such a Pretty Girl by Laura Wiess
I thought I was Woke when I read this. Knowing what I know now about the judicial system and the huge logic leaps the book takes, my naivete was showing. *hides in embarrassment*
3–Fantasy Lover by Sherrilyn Kenyon
Oh, the Dark-Hunter series. I was smitten with these books and gave this unofficial prequel to the series 5 stars. Cut to me later realizing just how mean the "hero" is to the heroine, and the overall reminder of HOW INCREDIBLY HAWT the "hero" is, which I addressed in my review. To add insult to injury, it took me around six books in this series to realize it's the same formula over and over again: the super-tortured, brooding, hunky/handsome hero and the sweet, saintly woman with some not-quite-drama drama.
4–The Lovely Bones by Alice Sebold
This book! I'd like to think this was where my  reviews started becoming more constructive of what I thought worked and didn't work and it started with The Lovely Bones.
5–The Secret Life of Bees by Sue Monk Kidd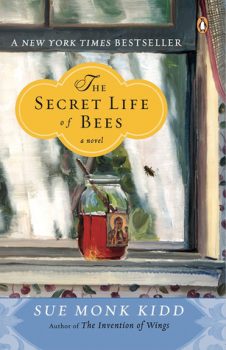 I really liked this book then. I really like this book now.
6–The Cobra and the Concubine by Bonnie Vanak
Oh, my historical romance days. I remember loving this book and wonder if my feelings would change or stay the same. Maybe it's better to just remember how my like for it the first time I read it.
7–Between, Georgia by Joshilyn Jackson
Very in-between read for me.
8–Peony in Love by Lisa See
I was looking through my review of this one and I had to cringe. I sound pretentious and flowery. Maybe I wasn't quite where I needed to be writing reviews just yet.
9–Midnight Moon by Laurie Handeland
This book was just…I didn't know what I had read. I did finish it, but…I don't know. I was flipping through the book recently and, yes, my opinion is still the same.
10–Chosen by a Horse by Susan Richards
I bought this book because it has a horse. I got more than that: heart-breaking friendship and love, I really liked this one.