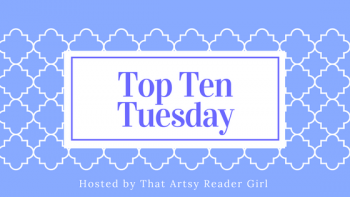 Happy Tuesday, everyone! Top Ten Tuesday is hosted by That Artsy Reader Girl.
Hello! Today's Top Ten topic was book titles we think would be band names. I was all over this one because it sounded so fun. Rock is my favorite genre (classic rock in particular–The Rolling Stones, Led Zeppelin). Let's look at some of my picks for different types of rock music.
'80s Glam Rock
I'm thinking teased hair, leg warmers, and lots of catchy tunes.
Emo Rock
These are you bands you would turn to when you're healing from a breakup or curled up writing poetry.
Heavy Metal
*head bangs!*
Pop Rock
Made for bobbing your head and singing along while you stroll in the park.
What books would you add to any of the categories I listed? Would you move any or take any away? What's your favorite type of music?