Top Ten Tuesday is a meme created by The Broke and the Bookish
Since this list would be several thousand words long if I listed all of the places books have inspired me to visit, I've decided to create my own take on this week's Top Ten Tuesday by turning it into a Top Three Tuesday and listing three places I most want to visit based on book genre.
Top Contemporary Setting I'd Like to Visit:
Name: Paris, France
Status: Real
Reason(s): Dozens of books I love are set here! Its reputation as a city of love is shown in Stephanie Perkins' Anna and the French Kiss, while its rich history and culture is showcased in Revolution by Jennifer Donnelly. I doubt I'm the only one who wants to visit Paris after seeing it so often in YA!
Top Fantasy Setting I'd Like to Visit:
Name: Hogwarts, UK
Status: IT'S REAL OKAY IT'S DEFINITELY REAL
Reason(s): if you have read any Harry Potter book or seen the movies, you will know why I want to go there. You will know why we all want to go there (despite the fact that there's quite a high chance of being chased/maimed/killed  the second you set foot inside the Great Hall).
Top Alternate Universe I'd Like to Visit:
Name: Talia
Status: Fictional
Reason(s): Talia is the alternate universe setting of Mary Hoffman's fantastic (and totally underrated) Stravagante series. It' based on Renaissance Italy, and it's a world that's stuck with me ever since I read the series opener, City of Masks.  Each book brings new characters and new cities to coincide with those from the previous book (Bellezza, the first book's setting, is tied with Venice) but the original heroes, Lucien and Arianna, will always be favourites.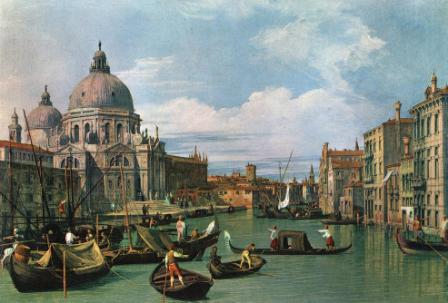 What about you? Has a book inspired you to travel? What are your top book settings, real or fictional? Let us know in the comments or on Twitter!
Latest posts by ariannebookblogger
(see all)