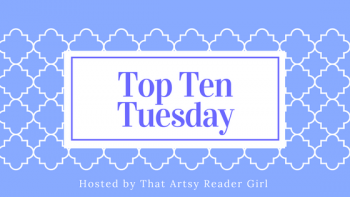 Happy Tuesday! Top Ten Tuesday is hosted by That Artsy Reader Girl.
I love to travel. Where do I want to go? Everywhere. Nothing beats a idyllic location. However, on a budget, traveling through reading is an excellent way to explore. Settings I want to see more of is the name of the game with this list–or should I say more traveling to these settings I want to see more of, particularly in middle grade and young adult books, please! Because I can't make up my mind, I'm also including certain time periods I would love to check out in fiction. Any recommendations you have that feature these settings are greatly appreciated!
Where in the World
Mexico
The Caribbean
Bali
Mongolia
Easter Island
New Zealand and Tasmania
Mesopotamia  


When in the World
Feudal Japan
Renaissance Italy 
Ancient Egypt
Han Dynasty China
Ancient Rome
Medieval Africa
The lands of the Silk Road 
Any place during the Neolithic era, Stone Age, and Bronze Age
Where and when would you like to see more of?