So, there's a break in the TTT topics until August, but since I've missed so many, I decided to keep going with other topics and maybe some that I missed.  Today, I'm featuring my favorite audiobooks ever!
I love audiobooks.  I stared listening to them when I moved to Maryland and my commute was over one hour long.  Now, my commute is 20-30 minutes per day but I developed a deep love for the format.  Books come alive and convey feelings and tome so easily when you listen to them.  Here are a few of my favorites: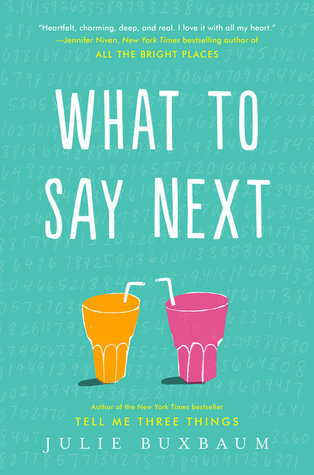 What to Say Next by Julie Buxbaum, narrated by Abigail Revasch , Kirby Heyborne (Audible) –  I still have to review this book, so all I'm saying is that is beautifully sad and stunningly hopeful.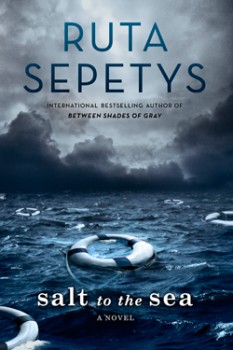 Salt to the Sea by Ruta Sepetys, narrated by Jorjeana Marie , Will Damron ,Cassandra Morris , Michael Crouch (Audible) –  This book is amazing and the audiobook has one narrator per main character. It was and incredible experience.   (Review)
Uprooted by Naomi Novik, narrated by Julia Emelin (Audible)-  An outstanding fantasy of Russian roots and the narrator brought it alive with her voice acting and her pronunciation of all the difficult words. (Review)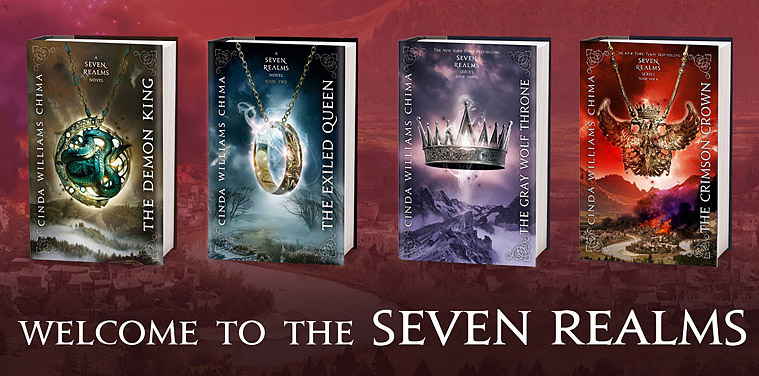 The Seven Realms by Cinda Williams Chima, narrated by Carol Monda (Audible) – The Seven Realms is one of my favorite fantasy series and I 'read' it all in audio.  It was a great experience for me and the narrator did a great job. (Review)
On the Jellicoe Road by Melina Marchetta, narrated by Rebecca Macauley (Audible) –  It took me a bit to get used to the accent, but I have to say that this is one amazing book and the narration did it justice since it made it very heartfelt.  (Review)
The Sea of Tranquility by Katja Millay, narrated by  Kirby Heyborne, Candace Thaxton (Audible) –  Wow!  This is one of my favorite books.  Heartbreaking, heartwarming, amazing characters, awesome narrators.  Go read it!  Oh, and if you can get Millay to write another book I will thank you forever! (Review)
The Book Thief by Markus Zusak, narrated by Allan Corduner (Audible)  – Narrated by an actor Scottish actor that manage to make justice to this masterpiece.  The story came alive with Death's narration of Liesel's incredible story.  (Review)
The Scorpio Races by Maggie Stiefvater, narrated by Steve West , Fiona Hardingham (Audible) –  If you've been around this blog before you must know that I adore Stiefvater's books.  The Scorpio Races is my favorite (Please cover your ears Gansey!) It's lyrical, graceful, magnificent and insightful  (Review)
The Parasol Protectorate by Gail Carriger, narrated by Emily Gray (Audible) –  This is an adult series that is a mix of paranormal and steampunk and it's all kinds of awesome!  If funny, witty, stories with ghosts, werewolves, vampires and such is your thing, this is a series for you! (Review)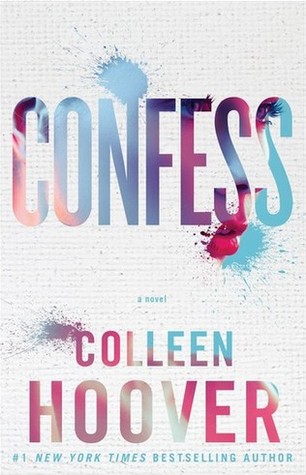 Confess by Coleen Hoover, narrated by Elizabeth Louise, Sebastian York (Audible) –  I really liked Confess, but I really included this one to the list because it's narrated by two of my favorite voice actors.  If a book is narrated by Elizabeth Louise or Sebastian Your, you're in for a win! (Review)
How about you?  Do you listen to audibooks?  Why yes/No?
I'm an avid reader (since I learned to read at age four) and a book blogger (since May, 2011).I read mostly YA, but I also read romance, new adult and some middle grade.

Born in Puerto Rico, hola :), military wife for 22-years, and mother of three boys.I work full time doing something else that I love (sadly I don't get paid for reading!)