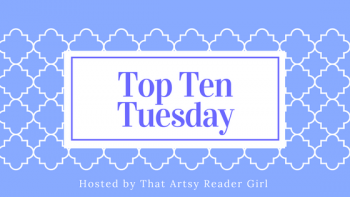 Happy Tuesday, everyone! Top Ten Tuesday is hosted by That Artsy Reader Girl.
Bookmarks. Right. I like the idea of them, but… Starting from when I was a little girl, whenever someone gave me a bookmark or I bought one for myself it was promptly lost. So while I do have a few (and those things are kept in one designated area so I don't use and lose them), over the years, I have become pretty creative at finding other things to use in place of real bookmarks.
Here are my tried and true "bookmarks." Don't worry, this is not going to be like those memes of juice or cookies used to hold your page. I'm not a monster.
(How dare you, Vitamin Water and Chex Mix.)
Also, I don't dogear my pages. I just can't.
So here's my take on the "Don't have a bookmark? Try this instead."
A woodmark
What's this? A real bookmark but made of wood? I've had this one for almost a year now (I know, I'm shocked, too) and it's one of my most cherished. This one's from The Melting Library candle company's Winternight box.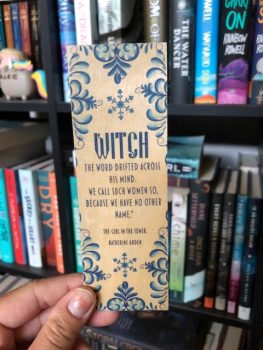 The dust jacket flap
This is one of my top go-tos when I don't have anything to hold my place. It's impossible to lose your page. It can bend the dust jacket a little, so use caution as to where in the book you use it.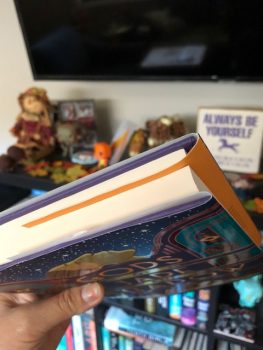 Receipts, or basically any scrap of paper
Nothing compares to the book's actual receipt, be it from a store or the library!
Mail
Don't use bills though if you get hard copies. You don't want to forget where they are. I recommend junk mail.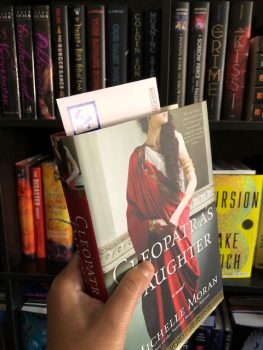 Ribbons
DIY ribbon bookmarks, anyone? Get creative with these. There's gift ribbon in a box in my house that has pieces ready to go. See also: gift wrap or tissue paper.
Your finger
In case of emergency, your hand is the best bookmark. You can easily put your index finger on the page to hold your place if the phone rings and be back to your spot in no time. I've also used my whole hand or forearm in scenarios where I have no other item to use as a bookmark.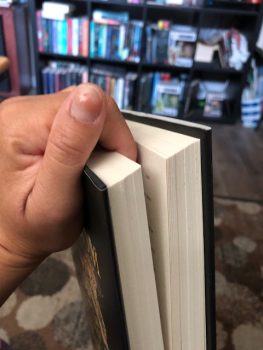 Office supplies
If it's flat and clean, what's to stop you from using those little sticky notes, pens (capped, of course), pencils, erasers, or planners as a bookmark?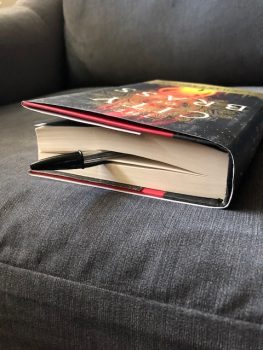 Clothing
Pretty self explanatory. 🙂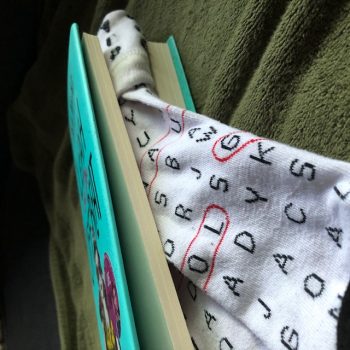 Other books
Use smaller, thinner books for this.
Whatever you can use!
Whatever you feel confident using it can be a bookmark.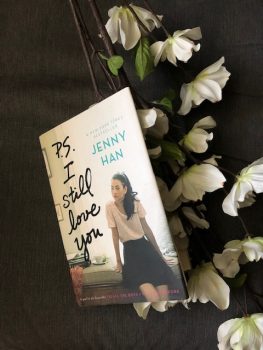 What are your "don't have a bookmark? Try this" suggestions? Or do you actually have a favorite bookmark you use?