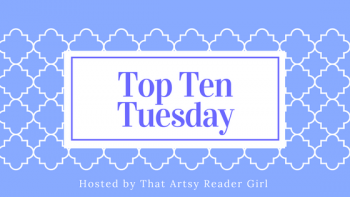 Top Ten Tuesday is hosted by That Artsy Reader Girl.
Ah, love. It's euphoric but it also can lead to some…extreme actions. Today's Top Ten is all about the outrageous things I've done for the love of books. I think most of us have skipped meals to read or read past bedtime, but I'm also including some of the more nitpicky, extreme things. Enjoy my descent into literary madness.
For the love of books, I have–
Attended midnight release parties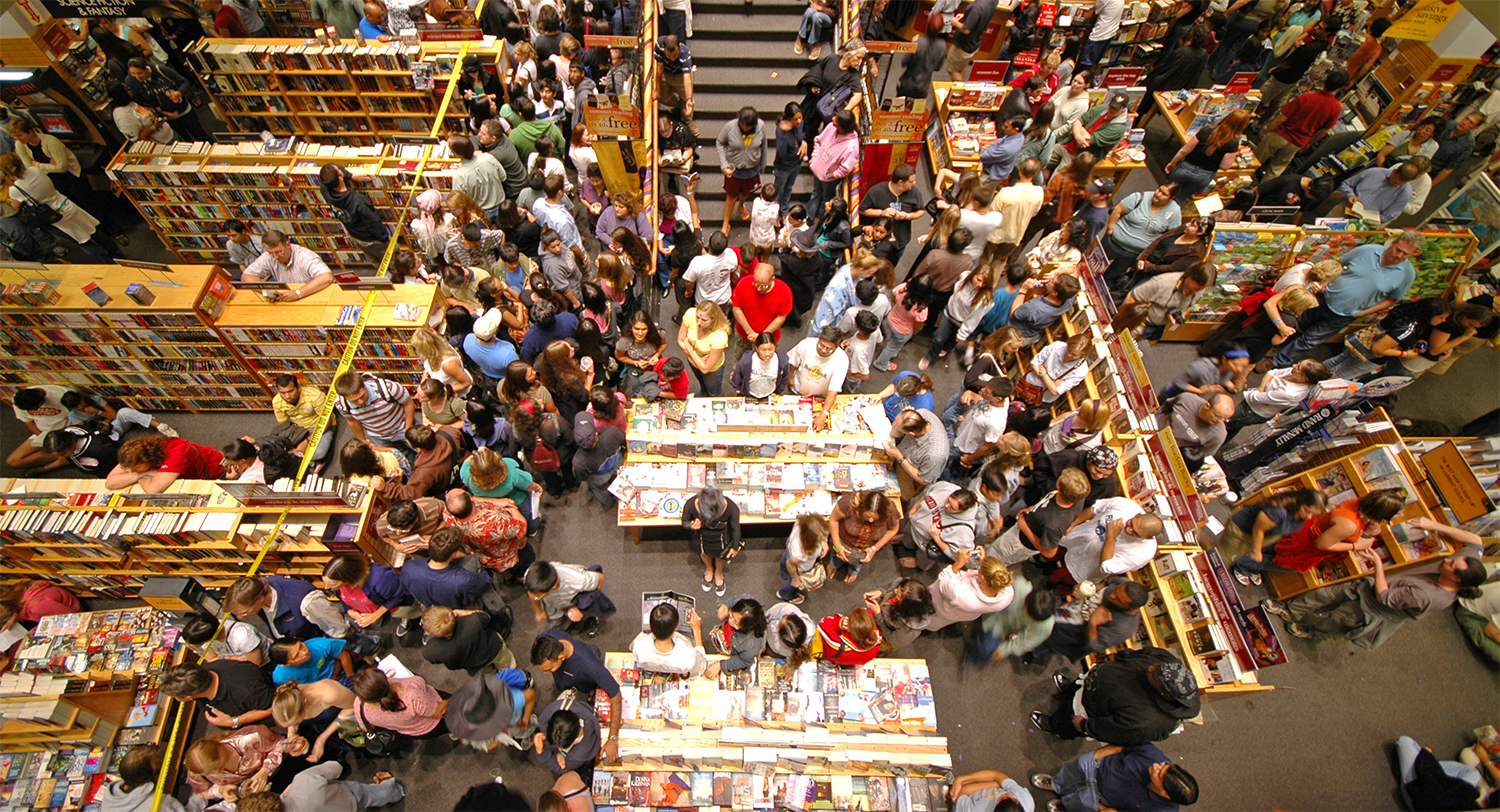 I'd go with my sister to the Harry Potter book release parties. They were especially cool because the store would close and only those with pre-orders would be able to stay in until sales started. There'd be games, food and drinks, and then the long line with other customers to get a copy of the book. Good times!
Camped outside a bookstore for a book release
I waited outside a Barnes and Noble for about four hours with other readers for Breaking Dawn. No idea why, since I'm not a fan of the series. I want to say it was to complete the series? But this is a list about the crazy things we've done for books, so there you go. 🙂
Woken up at 4 a.m. to order several FairyLoot boxes
I'm not a morning person, but I had no issue waking up in the dead of night to boot up my computer to order single purchase boxes from  book subscription box FairyLoot. But then I heard about the times people had to wake up for those numbered special editions of Aurora Rising–some as early as 2 a.m.–and I didn't feel so weird anymore.
Bought more than one copy of a book I liked (especially if there's a special edition)
If a book really captured my heart (or I just adored the cover because I AM A COVER FIEND), I would buy two copies of it. This is how I ended up with two copies of Nevermore of Kelly Creagh, The Cruel Prince by Holly Black, and Caraval by Stephanie Garber (I didn't really like the book but that cover though). And curse the marketing team who realized that special editions were the way to go for book sales! Even it's something as simple as an annotated chapter, I am weak.
Ordered international additions of books I liked
I've only done this a couple of times, because shipping is pricey. However, it's been worth it.
Traveled to different parts of the state for author appearances
I'm lucky to live in a place where author signings and discussions are within logical travel distance, but that doesn't mean I won't travel to see a favorite author. More than ten miles is one thing–in May, I'll be traveling over 100 miles to see Neil Gaiman. But again, I know of someone who traveled from Southern to Northern California–485 miles on a whim!– for a book event, so thank goodness I'm not the only crazy one.
Dug through stacks of books for first editions–or closest to a first edition
Doesn't matter if it's a popular book or not, I have to have a first edition of a book. If there are multiple copies of a book I'm looking for, I will wade through all the copies to find that coveted 1st printing. If I can't find a first printing, especially if the book's been out for a while, I have to find one closest to it–say like a 3rd or 4th printing. But it's also more than that, which leads me to my other thing.
Exchanged books with minimal damage for nicer-looking copies 
After finding that prized first printing, I do my perusal for any dings, tears, bumps, and other damage. However, sometimes I didn't catch the damage and have gone back to the store to exchange it for another copy. I don't do this as much as I did in the past–even I realized I was being extreme and sometimes the bookstore employees would give me the stink eye.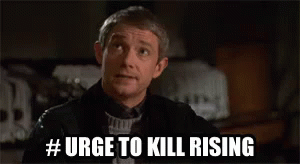 But if I have to, I might do it again. I'll prepare for evil eye.
What's the craziest thing you've done for love of books?