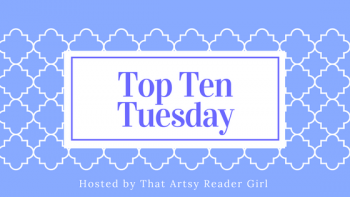 Happy Tuesday, everyone! Top Ten Tuesday is hosted by That Artsy Reader Girl.
Hello, everyone! Here we are on the first Tuesday of December for holiday reads…although, now that I think about it, I haven't read too many books that focus entirely on Christmas, which is what I celebrate. I'm confused by this, too. It's not that there aren't any books out there, they just haven't been on my radar. So I thought we'd bask in some notable Christmas colors, featuring book covers. Enjoy!
Green
White
Red
Silver (although Hunted doesn't look too silvery here, but trust me, it is 🙂 )
Gold
Thanks for visiting! What are your favorite holiday reads?