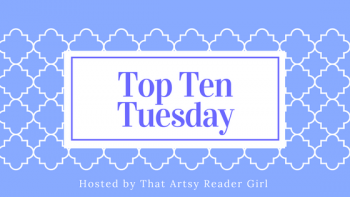 Happy Tuesday, everyone! Top Ten Tuesday is hosted by That Artsy Reader Girl.
The final Top Ten of August is all about the books we' ve read that we'd like to add to our personal libraries. Because I like to spice things up, I'm also featuring some books I'm actually wondering if I liked enough to want to buy. Whether these were found at the library, read as an ARC, or loaned from friends and family, here are the titles I would like to add, am debating about adding, and thinking about adding to my shelf.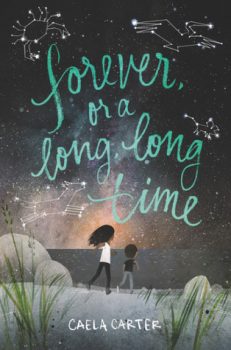 Forever, or a Long, Long Time by Caela Carter
Source: library
I loved this book! So many beautiful familial ties in a moving story.
Will I get it? YES!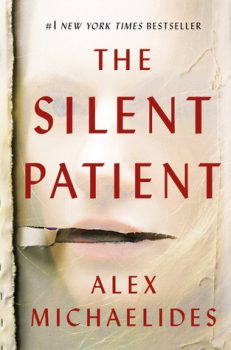 The Silent Patient by Alex Michaelides
Source: library
I don't know what it is about The Silent Patient that keeps pulling me back to it. I've mentioned it before, but logic leaps (and they are major logic leaps) and coincidences abound. The reveal was a surprise. It was a decent read. But when I'm at the bookstore, I always find myself walking by it and looking.
Will I get it? I honestly don't know.
(EDIT: Upon posting this, I saw the book at Barnes and Noble's Book Haul sale. After debating with myself for about one second, I bought it. *sigh*)
The Diviners by Libba Bray
Source: library
I really don't know why I had no interest in reading this book before. I have been missing out on creepy historical fiction.
Will I add it? Yes, but ONLY if the original hardcover is reissued. *fingers crossed* See my rant about the cover changes here.
The Modern Faerie Tales by Holly Black
Source: library
I'm actually surprised I don't own this series yet. No reason, I just don't. The publisher has recently bundled all the books together into one volume, so there it is, everyone. Excuses are over.
Will I add it? YES!
The Astonishing Color of After by Emily X.R. Pan
Source: library
This book managed to be both unnerving and beautiful. I've never read anything like it and I liked it a lot.
Will I add it? Yes
All the Light We Cannot See by Anthony Doerr
Source: library
I listened to the audiobook of this and, I admit, it took me a while to really get in to the plot, but once I did, I was hooked.
Will I add it? Somewhere down the line, yes.
The Golem and the Jinni by Helene Wecker
Source: library
Ah, this book. Steeped in history and myth, this is one story I treasured. So why is it not on my shelf? I still don't know.
Will I add it? Yes, eventually.
Wilder Girls by Rory Power
Source: ARC
Wilder Girls, while not without its flaws, was just my kind of dark, twisty story that made me flip through pages at high speed.
Will I add it? Yes, eventually.
What are some books you're adding to your shelves?