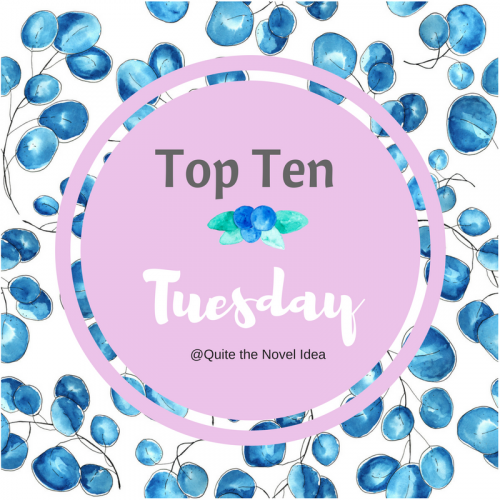 Top Ten Tuesday is hosted by That Artsy Reader Girl
Re-reading is one of my most favorite things to do. Revisiting old favorites, discovering new things to love about them,… It just makes me really happy. And some books get better every time I read them, it's amazing. So I wanted to share 10(-ish) books that I can re-read until eternity.
10 – The Harry Potter series by J.K. Rowling
This series used to be on top of this list. But over the years it has been topped by several other books and I think the reason is that I'm outgrowing them a bit. Rowling's behaviour online is also a factor that makes me less enthusiastic about her writing. But nonetheless these books are still magic and there's something about them that I'll always love and they will always have a place in my heart. So I try to re-read them at least once a year.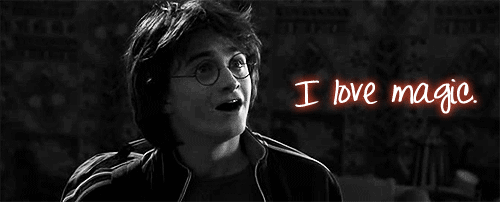 9 – The Lunar Chronicles by Marissa Meyer
This wonderful series is one of my absolute favorites and it's been a while since I got to re-read it, which is a shame, honestly. I LOVE these books. They're fairy tale retellings at their best in my opinion. Cress and Thorne is one of my most loved ships ever, period. Though I haven't read Fairest yet and I've heard less than stellar things about Meyer's more recent books, I still love these and I will find time to re-read them every now and then.
8 – Because You'll Never Meet Me by Leah Thomas
This book and its sequel just enchanted me. They have me completely under their spell and I can't stop loving them. And my precious Ollie & Moritz. Everything from the characters to the writing is so 100% my thing. Even the audiobook is one of my faves and I generally don't like audiobooks because I get distracted so fast. But I love this book and its sequel and basically I need more Ollie and Moritz in my life.
7 – The Serpent King by Jeff Zentner
I'm not a huge fan of books with heavy religious themes so I was hesitant to read this book at first. But then I did and WOW. It floored me. The writing alone is so damn gorgeous that I just want to absorb Jeff's talent and use it for myself. But combine that with fantastic world-building and the most wonderful characters and you have one of the most beautiful books ever. So yes, also high time I re-read this one because it's been too long.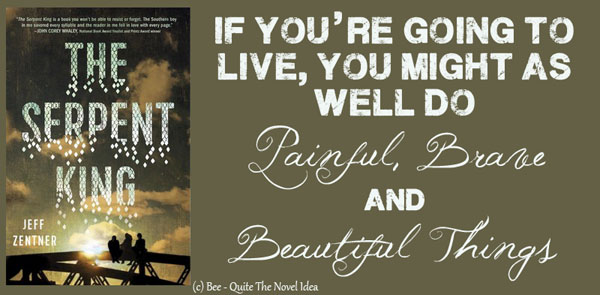 6 – The Upside of Unrequited by Becky Albertalli
It's no surprise that Becky's second novel is on this list. Her books are magic and wonderful and ever so re-readable. It's just plain fun to return to her stories every time because they're heartfelt and adorable and the characters are just the cutest. Molly and Reid are cute and adorkable and I ship it fiercely.
5 – Six of Crows & Crooked Kingdom by Leigh Bardugo
Of course these books are on my list. OF COURSE. THey're fantastic and amazing and I can't stop loving them. I love a good heist story and this one has awesome banter and the best characters ever on top of that. Kaz Brekker is my precious. He's cunning and smart but I think he's secretly so soft on the inside, seriously. Somewhere deep down.
4 – The Gentleman Bastard series by Scott Lynch
And the award for favorite squad goes to… the ever amazing gentleman bastards! I love these guys to bits these books just stand out on my shelves because it's one of the very very few adult fantasy series on there and the ONLY adult fantasy on my all-time favorites shelf. Because they're the best and omg Locke and Jean are my ultimate BROTP forever.
3 – Illuminae & Gemina by Amie Kaufman and Jay Kristoff
AIDAN. There, done. What more reason do we need for these books? Okay fine, I'll give some more. Illuminae and Gemina are the best sci-fi books out there in my opinion. They're original, exciting, jaw-dropping, tense, and everything you need an epic adventure like this to be. And on top of that the formatting is out of this world amazing and some pages are just works of art, to be honest. But also the audiobooks are the beeeest ever. My biggest tip? Read the hardcover books while listening to the audiobooks. Best experience ever. Also look at that amazing art by my super-talented friend Lexie over at The Honest Book Club.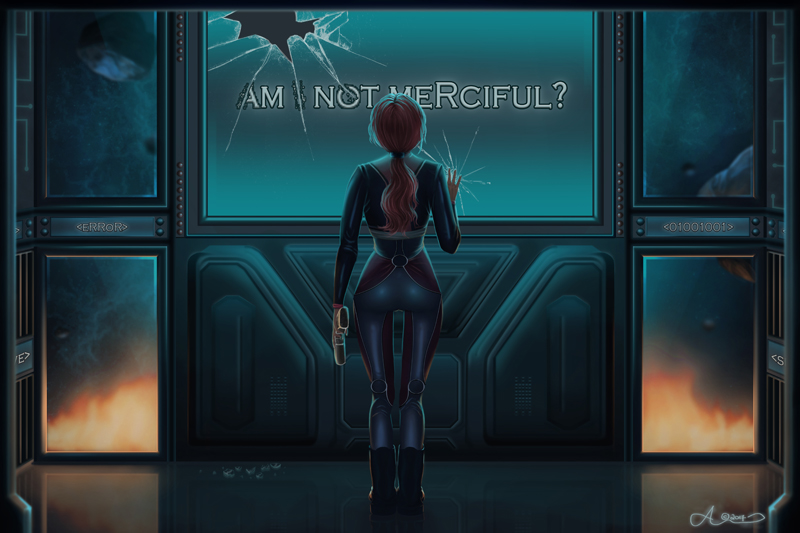 2 – The Gentleman's Guide to Vice & Virtue by Mackenzi Lee
Wow look at me loving and re-reading a historical fiction book. I'm not big on those and rarely ever like them. But this one shot straight to the top of my list and Monty was forever in my heart. I MEAN. HE'S SO PRECIOUS. And him and Percy are the best ship ever and they're so cute dammit. I love this book and I love their characters and I need Felicity's book like right now thank you very much.
1 – Simon VS the Homo Sapiens Agenda by Becky Albertalli
I MEAN. Did you really not see this coming? BECAUSE YOU SHOULD HAVE. I've re-read this book more than any other book in the world and it gets better every single time and wow I don't know how Becky does it but she's magic. This book is my heart and my soul and I will defend and love it forever and ever until I die. And even then I will haunt everyone until they read it and love it too.
I MEAN. LOOK AT THAT CUTIE. If he doesn't convince you I don't know what will. And wow I really need this movie in my life.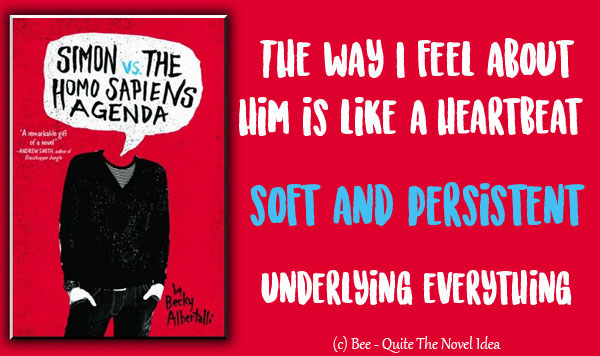 Suggest a Discussion
What are your favorite books to re-read?