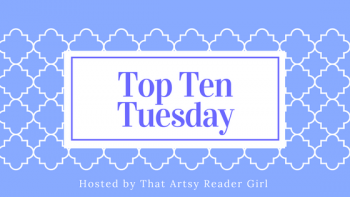 Top Ten Tuesday is a weekly feature hosted by That Artsy Reader Girl.
As readers, we're always adding to our TBR pile. I am guilty of having a pretty lengthy, never-ending list of books to read. Goodreads is a tool for evil in this case, too. (Don't get me wrong, I love Goodreads. Just stop making my TBR list longer). But we're talking about the books I would slay a lion to get early. 🙂 These are in descending order from willing to slay one lion to slaying a pride of lions (figuratively).
10, 9
Of course What If It's Us in on this list! Isn't that cover the cutest?! If this ever landed in my hands between now and the release date, I'm not hesitating to read it.
I think a majority of book fandom cried out in grief when On the Come Up's release was changed to 2019, but it's going to be worth the wait.
8, 7, 6
Middle grade with an Asian MC and Korean mythology–in space. Some books you never knew you needed until you read the synopsis. Dragon Pearl is one of those books.
Patrick Ness wrote a Moby-Dick retelling from the POV of the whale. Whatever he has planned, if he's writing it, I'm reading it.
I've always been on the lookout for more books written by Native American authors. Rebecca Roanhorse has several books coming out that immediately got added to my TBR list. Trail of Lightning comes out this year. I. Can't. Wait.
5, 4, 3
I told Jessica Cluess that I'm ready to have my heart torn to pieces by A Sorrow Fierce and Falling. Fortunately she has the same humor as yours truly, so she had a good laugh about that.
The Cruel Prince was the kind of dark, violent fantasy I adore, so I am so ready for what's in store with The Wicked King.
It will be a happy early birthday to me when Muse of Nightmares comes out in October. But if a copy finds me early, I will accept it with open arms.
2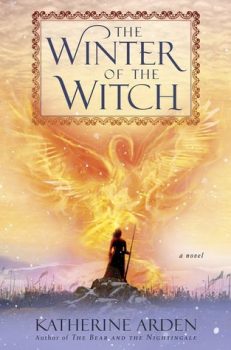 You know how much I loved The Bear and the Nightingale and The Girl in the Tower. It's one of my all-time favorite series, so of course I would slay a whole pride of figurative lions to visit Vasya and Morozko in The Winter of the Witch early.
1
Two words: Nikolai Lantsov. If ever there was a book worth slaying all figurative lions for, King of Scars is it. Nikolai is the prince of my heart, the crafty lord of my dreams, and I can't wait to read his saga.
What are some books you'd slay lions for?