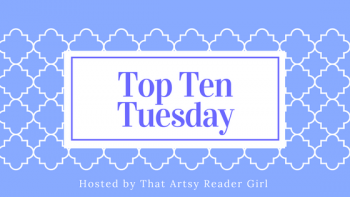 Top Ten Tuesday is a weekly feature hosted by That Artsy Reader Girl.
I've often wondered what it would be like if certain authors who are known for their singular works got together and created a book. This post let me dream about just that. Thinking of books/author duos and trios I'd mash together to create a new book was so fun. In the end, this turned into more of my fantasy dream team author collaborations. I felt a little like Dr. Frankenstein. So, step into my lab and let's explore my bookish creations.
A Crown of Stardust/ Roshani Chokshi and Neil Gaiman
I think these authors would create a beautiful novel if they ever collaborated. I picked these two books because they both feature quests, unexpected love, and self discovery.
Wild Beauty That Split the World/ Anna-Marie McLemore and Emily Henry
The book of Anna-Marie and Emily's imaginations would be a magical feast!
The Names They Gave Everything, Everything/ Emery Lord and Nicola Yoon
While looking through my bookshelf, I spotted these two books close together. Upon further thought, it would be a great mashup of two authors who I feel have authentic voices and compelling stories.
This Savage Dreamer/ Victoria Schwab and Laini Taylor
Please, someone get this collaboration/mashup to happen. I think these authors would create an explosive book with dynamic characters, darkly beautiful and lyrical writing.
Nevernight of Crows/ Jay Kristoff and Leigh Bardugo
Can you imagine what the creation of these two books and authors' mashup would be like? Stabby, gritty, and glorious!
Which novels would you mash together? Do you have any fantasy dream team authors?