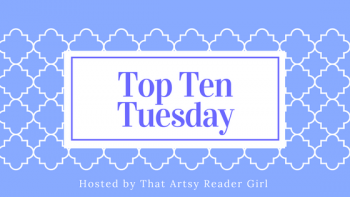 Happy Tuesday, everyone! Top Ten Tuesday is hosted by That Artsy Reader Girl.
Welcome back for another Top Ten. This week, I'm looking at the books I bought or borrowed at the library because of the hype around each book. I mentioned before that hype is hit-or-miss with me (usually miss), but when in Rome, right? I'll also give my quick (Edit: and not-so-quick) take on each book. Enjoy!
Source: Bought
Thoughts: The hype grabbed me for this one. It was…okay. I wanted–no, needed–more magic.
Source: Library
Thoughts: I had no intention of reading Illuminae because the format was a bit much. It became a book club pick, so I checked it out…and it was pretty fun!
Source: Bought
Thoughts: This is from back in the day when I bought almost every YA fantasy that was being published. Everything about Hush, Hush, however, did not sit well with me. Average girl meets a boy who's more than he seems but is a complete jerk to her for reasons. Friendship that is instantly dropped for the sake of a boy. The plot strangles out until the very end when the plot finally kicks in. That was it for me with this series.
Source: Library
Thoughts: This had so much buzz around it, even more when Reese Witherspoon picked it for her book club. I quite enjoyed Such a Fun Age. The social commentary is worth exploring, and it even has an adorable child character.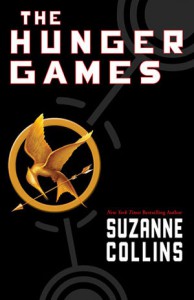 Source: Bought
Thoughts: Everyone was talking about THG, so to not feel left out, I impulse bought it. Good decision on my part, as the series is one of my favorites.
Source: Bought
Thoughts: What can I critique that has not been critiqued? Fifty Shades is a poorly written ripoff of Twilight, with weird mannerisms from all its characters and an insulting depiction of the type of relationship it thinks it's highlighting. I have no intention of finishing this series. Mood after finishing Fifty Shades of Grey.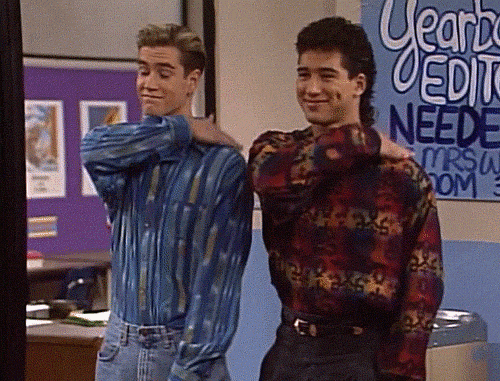 Source: Library
Thoughts: DNFed at the 100 or so page mark. I…I don't know where to start. There was just so much going on but nothing was moving the plot forward for me. Shock value content doesn't help either.
Source: Library (later bought)
Thoughts: Me Before You is a very dividing book because of the subject matter, but I liked it a lot.
Source: Library
Thoughts: This book is universally loved by gamers and nostalgia geeks and everyone except me. I tried to read this on three separate occasions. The first third of the book rehashes the plot several times in different ways, almost like it's testing the reader.  After being reminded about the plot for the about the eighth time, I DNFed it.
Source: Bought
Thoughts: I bought into the hype big time. I don't understand the hype surrounding it. It's an average dystopian featuring characters I never really got to know.
What books have you checked out because of the buzz around them?