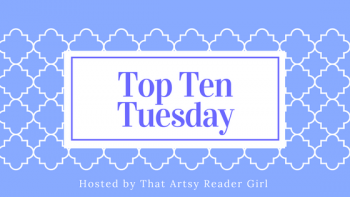 Top Ten Tuesday is a weekly feature hosted by That Artsy Reader Girl.
Do you ever read an author's books, decree them your favorite writer ever, then don't check out their backlist or upcoming works? I always thought I was pretty good at catching up with a favorite author's novels. After today's Top Ten prompt, I realize I am, well, not. 🙂 These are all books I've been wanting and meaning to read–I just haven't yet. I always tell myself I'll get to them. When that happens, no one knows.
Laini Taylor
Neil Gaiman
Patrick Ness
Lisa See
Holly Black
Do you have unread books by your favorite author(s)?