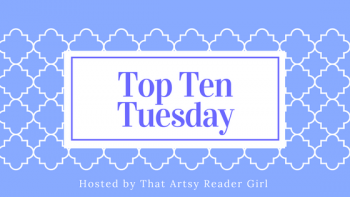 Happy Tuesday everyone, and welcome to the first edition of Top Ten Tuesday for 2020! TTT is hosted by That Artsy Reader Girl.
2019 was an excellent year to discover more new-to-me authors and books that have taken the literary world by storm. I love reading books by authors I've never read. Because of that, this list is going to be a long, detailed look at the works I found last year. Are you ready? Let's go!
Alma Katsu
What I Read:
Well, this was a pleasant surprise. I use pleasant loosely by the way, since this is a reimagining of the already horrific trek of the Donner Party but with an even more bizarre twist. See my review for it here.
Silvia Moreno-Garcia
What I Read:
Where has Silvia Moreno-Garcia been my whole life? Here are the diverse fantasies people have been looking for, and they are flying under the radar. I think Gods of Jade and Shadow, her most recent book, is going to change that though. I liked it so much I haven't been able to find the right words to review it besides "It's so well done, everyone read it now!"
My review of Certain Dark Things can be found here.
Libba Bray
What I Read:
Reader, this author and this series added twenty years to my life. Why I'm hesitating with the third book when the last book comes out next month is beyond me.
My review of The Diviners can be found here.
Lisa Wingate
What I Read: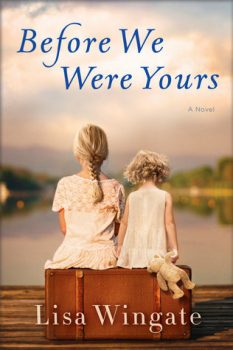 A touching historical fiction book that needed to be written. There's a nonfiction follow up which actually chronicles the lives of several of the children, now adults, who were affected by the Tennessee Children's Home Society.
Riley Sager
What I Read:
Everyone was talking about this book, so I caved in to peer pressure and checked it out from the library. There's a reason people say to not succumb to peer pressure. It was…okay. His new book looks pretty interesting, but I'm going to ignore the hype.
Emily Lloyd-Jones
What I Read: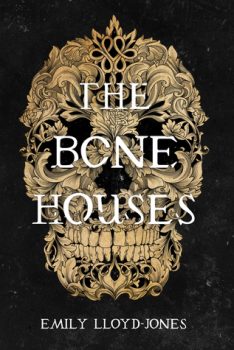 I loved this book. Emily Lloyd-Jones has a way with words that captures a vivid location, sweeping adventure, and emotional highs. I'll read whatever she writes.
Blake Crouch
What I Read:
Not since I watched Inception has my brain been so twisted by stories. Then I read Dark Matter. I lost count of the times I said, "What?" out loud while reading it. Blake Crouch knows how to pack a punch (and scramble a brain). Recursion is just as mind-boggling, but I enjoyed the journeys.
Jennifer Donnelly
What I Read:
Jennifer Donnelly has an impressive backlist, and her newest book was the one that grabbed my attention. What an entertaining, girl-power retake on Cinderella and her stepsisters.
Elizabeth Acevedo
What I Read:
Elizabeth Acevedo has been getting a lot of buzz, so much so I nominated With the Fire on High for a book club read. I see what the buzz is about.
Susan Orlean
What I Read:
When this book was announced, I had to read it. This is the library system I work for! Reading about the fire at the Central Library was good, but reading about the history and impact libraries have had throughout the ages was incredible.
Miranda Asebedo
What I Read:
This book needs more attention. Miranda Asebedo penned a winner for me; it's a hug after a bad day, a slice of pie when things are looking up.
Josie Silver
What I Read: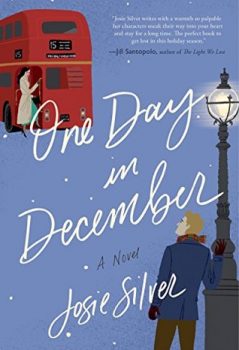 Initially, I was skeptical about One Day in December, but I noticed after I finished it that I kept thinking about it. It was a slow burn realization that it made an impression on me. 🙂
Taylor Jenkins Reid
What I Read:
I know, it took me long enough to read a Taylor Jenkins Reid book. This one was on the shelf at work and I thought, alright, now's the time to read one of Taylor's books. While I wasn't a fan of the overall style, I am still interested in reading The Seven Husbands of Evelyn Hugo.
What were some bookish discoveries you made in 2019?