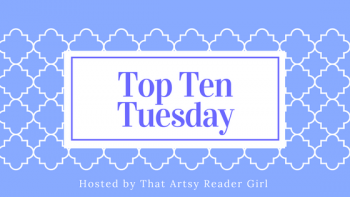 Happy Tuesday, everyone! Top Ten Tuesday is hosted by That Artsy Reader Girl.
We're almost done with Fall! I'm actually sad about this, as it my favorite season. There are so many good things that come from it: changing leaves, cooler days, sweaters and apple cider and I just love all of it. Halloween is the ultimate day of the year.
Have you ever seen The Nightmare Before Christmas? There's a scene where the mayor of Halloween Town has a mild panic attack when beloved town resident Jack Skellington is missing and he wants to plan for Halloween, even though they literally just celebrated it the day before? Do you know people who are like the mayor?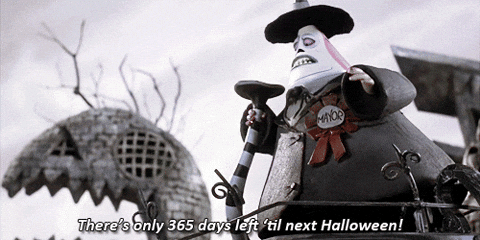 Me. I'm like the mayor. (362 days!)
But I digress.
Color me happy when I find books that just channel Fall, whether they take place during the season, have Fall colors, or just demand to be read during this time of the year. Curl up with my picks that "feel" Fall. Enjoy!
The Language of Thorns by Leigh Bardugo – I don't know what it is about this book that calls me to read a story or two during the season, but I have to. I recommend When Water Sang Fire and The Too-Clever Fox.
An Enchantment of Ravens by Margaret Rogerson – The book predominately takes place in the Autumn Court of Faerie. 🙂
The Dreadful Tale of Prosper Redding by Alexandra Bracken – It's set in a small town in October, has a sinister plot that will unfold during Halloween. Can't get any better.
Pumpkinheads by Rainbow Rowell and Faith Erin Hicks – two people who work at a pumpkin patch fall in love. Why have I not read this one yet?
City of Ghosts by Victoria Schwab – this one's more toward scary season, but it's so atmospheric it must be read during the Fall.
The Little Stranger by Sarah Waters – I never got back to this book but its Gothic vibes  scream Autumn.
Book Covers with Fall Colors
What are your must-read books for Fall?