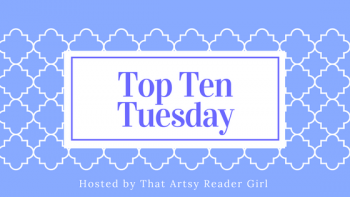 Happy Tuesday, everyone! Top Ten Tuesday is hosted by That Artsy Reader Girl.
Hello! Today's Top Ten is a freebie, and in light of my some feelings over continuing a series, or, well, even trilogies, I'm going to officially break up with these book sagas. There are a slew of different reasons, which I'll go into more detail.
Because I love irony and this post is itself part two of a series, you can see my first list of series breakups here. 
Who knows, I might end up turning back to these books at some point, but right now it feels good to let go.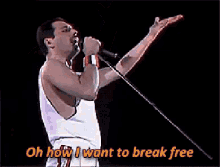 Today, I end things with–
The Divergent trilogy
Books read: 2/3
Reason: Irreconcilable differences. I liked the first two books well enough, but the third book felt uneven. When I read what happens to Tris, I DNFed it right away. I felt like my time had been wasted.


The Vampire Academy series by Richelle Mead
Books read: 4/6
Reason: Time and distance. I love Rose and all her brash confidence, but it's been too long since I finished Blood Promise, book 4, that I lost interest in seeing her story to the end. Still love Rose and Richelle Mead though.


The Frostblood trilogy by Elly Blake
Books read: 1/3
Reason: Drama. I really liked the first book in the series, enough that I rushed out to get a finished copy after reading an ARC. By the time the second book came around, word started spreading that there was a possible love triangle in book 2. What?! Why?! The romance was good as is. Don't add drama for the sake of drama.


The Flame in the Mist duology by Renee Ahdieh
Books read: 1/2
Reason: Creative differences. The plot wandered. I couldn't connect to most of the characters. My main gripe, however, is the number of sentence fragments used throughout. It left me irritated enough that I'm fine not knowing how the second book ends.


The Wintersong duology by S. Jae-Jones
Books read: 1/2
Reason: I can't force myself to love you. I REALLY wanted to like this series. It's inspired by Labyrinth, one of my favorite fantasy movies! There's an actual Goblin King in the book! So I was disappointed that Wintersong wasn't my jam. Nothing happens a majority of the book's length. Someone told me that the Goblin King barely makes an appearance in the second book, so I'm cutting ties.


The Girl at Midnight series by Melissa Grey
Books read: 2/3
Reason: Again, but not better. This feels like a shadowy version of Daughter of Smoke and Bone, which is one of my favorite books. The similarities to plot points and characters found between DoSaB and TGaM are uncanny. DoSaB, in my opinion, is the better book.


The Seafire trilogy by Natalie C. Parker
Books read: 1/3 (only two books have been published to date)
Reason: Disconnection. Seafire is a strange book. It passionately tells the reader that it's about sisterhood and friendship, but the writing is distancing, which is its weakness. Show me the sisterhood bonds, don't tell me all the time.


The Mirage trilogy by Somaiya Daud
Books read: 1/3 (only book 1 has been published so far)
Reason: It's me, not you. Mirage is a decent start to a series that promises peril and twists. With the right reader, this will be a hit. I'm unfortunately not that reader.


The Pandava quartet by Roshani Chokshi
Books read: 1/4 (only books 1 and 2 have been published to date)
Reason: Time and space. I liked the first book. I liked the first book a lot, actually. Book 2 is sitting on my shelves. However, I've constantly reached for other books instead of book 2. I've realized I won't be continuing the series any time soon. 


The Caraval trilogy by Stephanie Garber
Books read: 1/3
Reason: There are so many. Creative differences. Time and space. I can't force myself to love you. It's me, not you. I'm not going to continue the series, and I'm okay with that.
Have you ever broken up with a series? Which one was it? Do you finish a series til the end?